YUQI vs. Minnie: Who Is The Better Drinker Among (G)I-DLE Members?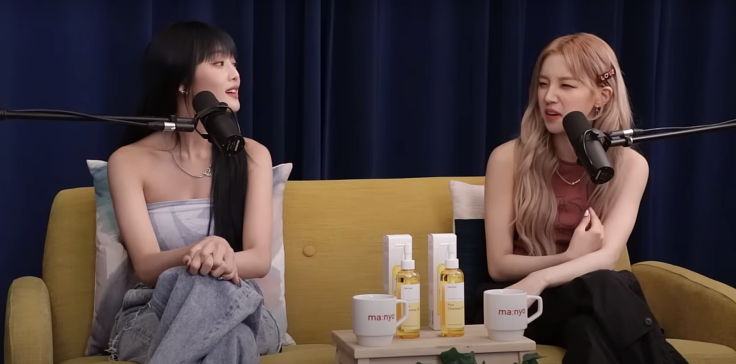 KEY POINTS
(G)I-DLE members YUQI and Minnie got candid about their favorite alcoholic beverages and drinking habits
YUQI and Minnie debated on who had better alcohol tolerance
Minnie confirmed that she's a lightweight, despite being a fan of alcohol
(G)I-DLE members YUQI and Minnie debated on who among them was the "better drinker" after revealing some of their drinking habits.
On the latest episode of "Daebak Show," uploaded on YouTube Wednesday, the 23-year-old Chinese artist and the 26-year-old Thailand-born singer dished on whether or not they were a fan of alcohol and shared some of their favorite alcoholic beverages and drinking practices.
When asked by host Eric Nam — an American singer based in South Korea — about who was the better drinker between them, both (G)I-DLE members excitedly answered, "Of course, me," simultaneously.
"I [am] always the one who wakes [Minnie] up," YUQI said, adding that Minnie reacted differently to alcohol.
The latter agreed, sharing that her reaction depended on her mood. If happy, she would be hyped up and energetic, but if sad, she'd just cry and sleep. At the end of the day, however, Minnie would eventually feel a lot better as she could just wake up and go home after drinking.
"[Minnie] doesn't drink a lot actually," the group's lead dancer said, while the lead vocalist added, "Actually, I'm not really good at drinking, but I just like it."
YUQI then tried to recall some of her drinking habits, before revealing that she's always in a great mood, whether sober or drunk. However, she does get "super emotional" after consuming a lot of alcohol. Instead of passing out, she said she would try to keep her mind "sober," noting that she had to take care of herself.
"Please learn," YUQI jokingly told Minnie.
Elsewhere in the interview, the duo also revealed some of their favorite alcoholic beverages.
Minnie said that she liked beer, wine, vodka and whiskey. YUQI said that she preferred a traditional liquor in South Korea that was 15% alcohol, claiming that it doesn't give hangovers.
(G)I-DLE recently concluded promotions for its sixth mini album, "I Feel," which sold over 1.6 million album copies in its first week, surpassing the group's personal record of 678,000 with "Nxde" in 2022.
YUQI, Minnie, Jeon So-yeon, Cho Mi-yeon and Yeh Shu Hua recently embarked on their second world tour, "I am FREE-TY!" It kicked off at the Jamsil Indoor Stadium in Seoul, South Korea, on June 17 and 18.
They are now scheduled to perform across cities in Asia and the U.S., including Taipei, Bangkok, Hong Kong, San Francisco, Los Angeles, Dallas, New York City and Atlanta, among others.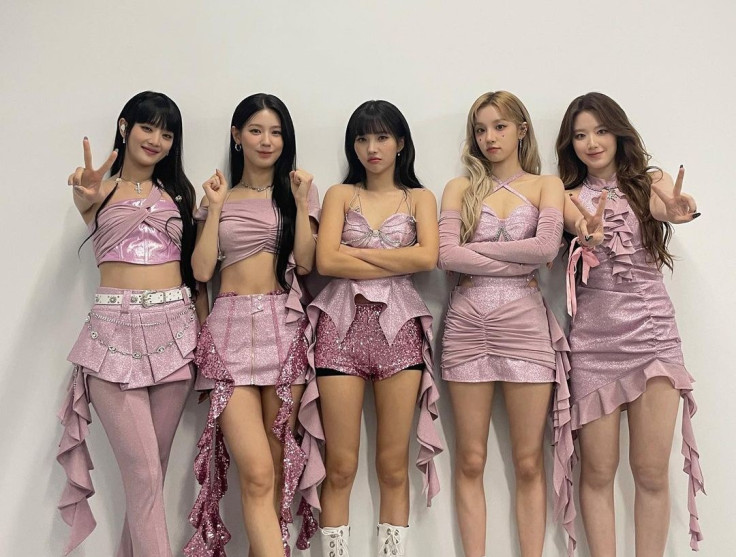 © Copyright IBTimes 2023. All rights reserved.