Zac Efron And Girlfriend Sami Miró Tweet Romantic Pictures Of Each Other On 1-Year Anniversary [PHOTOS]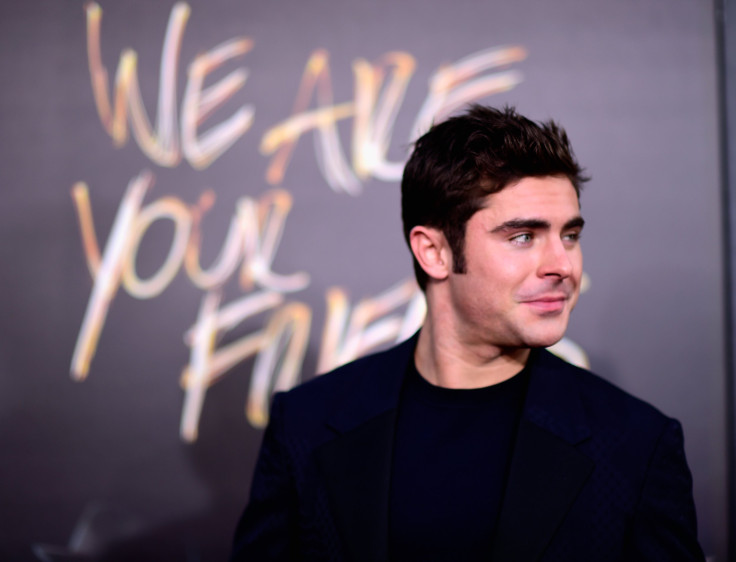 In a year when celebrity couples seem to be splitting up left and right, it's refreshing to see two lovebirds who still are making it work. That's why half the Internet melted Monday when Zac Efron tweeted a heartfelt message to his model girlfriend.
Apparently, Sept. 5 marked the "We Are Your Friends" star's one-year anniversary with girlfriend Sami Miró. To mark the occasion, he tweeted a very warm photo of himself in a window's reflection kissing Miró on the cheek.
Not to be outdone, soon after Efron posted his message on Twitter, Miró posted her own photo of the happy couple with yet another romantic caption.
For those unfamiliar with the trajectory of Efron and Miró's relationship, Us Weekly reported the public first noticed their budding romance last Sept. 22 when they attended a Dodgers vs. Giants game in Los Angeles. After that, he brought her as his date to a friend's wedding in Chicago, and from there, the press felt it was all but confirmed the two were dating. Now, after about a year of actively, but not so successfully, staying out of the public eye, the couple are celebrating their first year together along with their fans.
Their relationship crystallized after the now 27 year old's relationship with former "High School Musical" co-star Vanessa Hudgens ended after three years in 2010. Efron remained single, at least to the best of the public's knowledge, until he was seen out and about, engaging in a short two-month fling with "Furious 7" actress Michelle Rodriguez last summer, People reported.
"I'm not trying to hide anything in my life. If I was dating someone who wasn't in the limelight, I might have more photos on [Instagram] of our relationship, but I do think it's important," Miró told Elle Magazine in March. "I mean, it's what is going on in my life, and I think that my social media can still represent that."
© Copyright IBTimes 2023. All rights reserved.