Zakieya Latrice Avery, Maryland Mother Stabbed Her Children To Death Performing An 'Exorcism'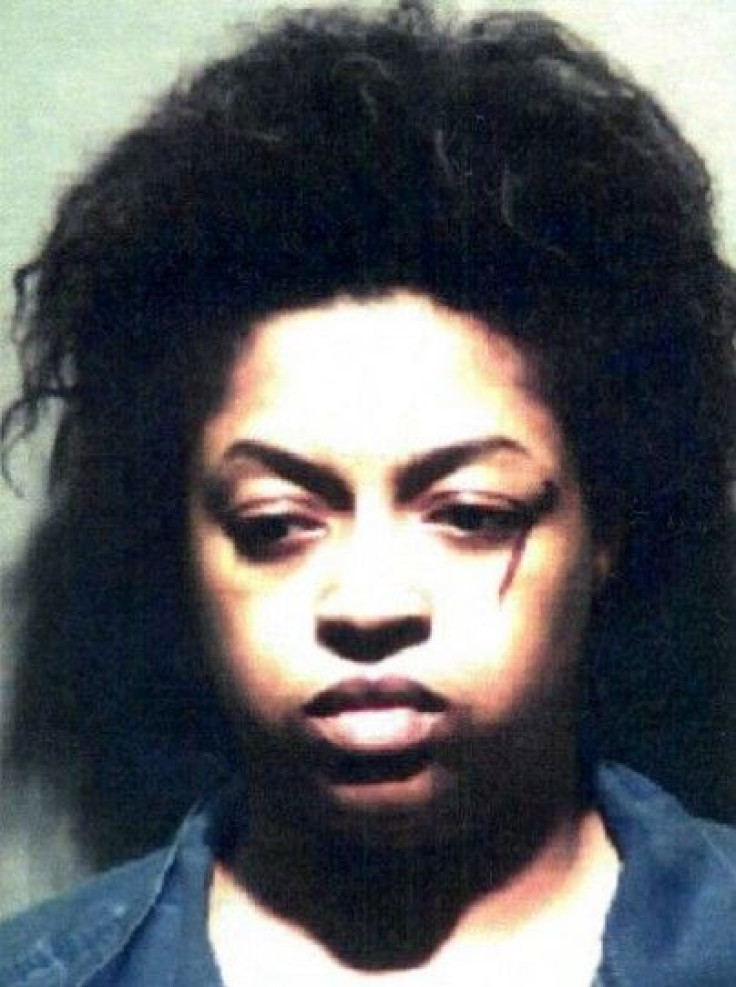 A Maryland mother and another woman were arrested and charged with murder after authorities discovered the two women had stabbed the mother's children to death while trying to perform an exorcism. Multiple sources are reporting that the 28-year-old mother, Zakieya Latrice Avery, killed her 1-year-old son, Norell Harris, and his 2-year-old sister Zyana Harris.
Two other children, the siblings of the two toddlers who were killed, were seriously injured during the horrific event and were hospitalized with unspecified injuries, according to KCTV 5. Avery and Monifa Denise Sanford, 21, were taken into custody Friday and charged with two counts of first-degree murder and two counts of attempted first-degree murder, according to the Montgomery County Police.
"Investigators have learned that the two defendants believed that they were performing an exorcism," police said, according to CNN. "The investigation into this motive and other aspects of the crime continue at this point."
Police received a 911 call Friday about suspicious activity going on at the townhouse of Zakieya Latrice Avery in Germantown, Maryland. A witness said a vehicle outside the residence was left with its door open and there was a knife lying outside of it, with blood on the ground nearby. When police arrived on the scene, they grabbed the keys from the car, unlocked the townhouse and made their way inside.
That's when they discovered the bodies of the four children, the two youngest of who were dead. Police described it as a "very bloody scene."
The two women fled the home through a rear door as police entered, but were intercepted and taken into custody. Sanford also had injuries, according to reports, and Avery was the only one who was unscathed. Authorities confirmed that the women thought they were helping the children escape evil.
"This was all about what was in their minds," Capt. Marcus Jones, commander of the county's major crimes unit, told reporters. "They felt like there was something bad going on with the children, and they were trying to release it."
Detectives discovered two knives – one paring knife and another, slightly larger one – they believe were used in the attacks. According to The Washington Post, Avery had received mental-health counseling in the past, and had moved around a lot in recent years, a minister whose church she attended told the paper. Avery reportedly believed in God and feared Satan, and even took to social media to express her fears.
"People are being deceived left and right every day and don't care to realize it," Avery wrote on her Facebook page in Nov. 2011, according to The Washington Post. "They think it's safe and everything's a game when this world is owned by satan himself who wants to dumb us down to think there's no consequences for what we do."
It's unclear how Avery and Sanford met, but police say Sanford was living at Avery's home at the time, although she was not part of the family.
This case in which the mother claimed to be performing an exorcism to save her children is reminiscent of a similar event in 2001 in which a Houston mother drowned her five kids in the tub. When authorities arrested then-37-year-old Andrea Yates, who confessed to killing her children, she said she was trying to help them because Satan had influenced her children.
© Copyright IBTimes 2023. All rights reserved.