Zayn Malik And Gigi Hadid: Why Singer Does Not Want To Be Part Of A 'Power Couple'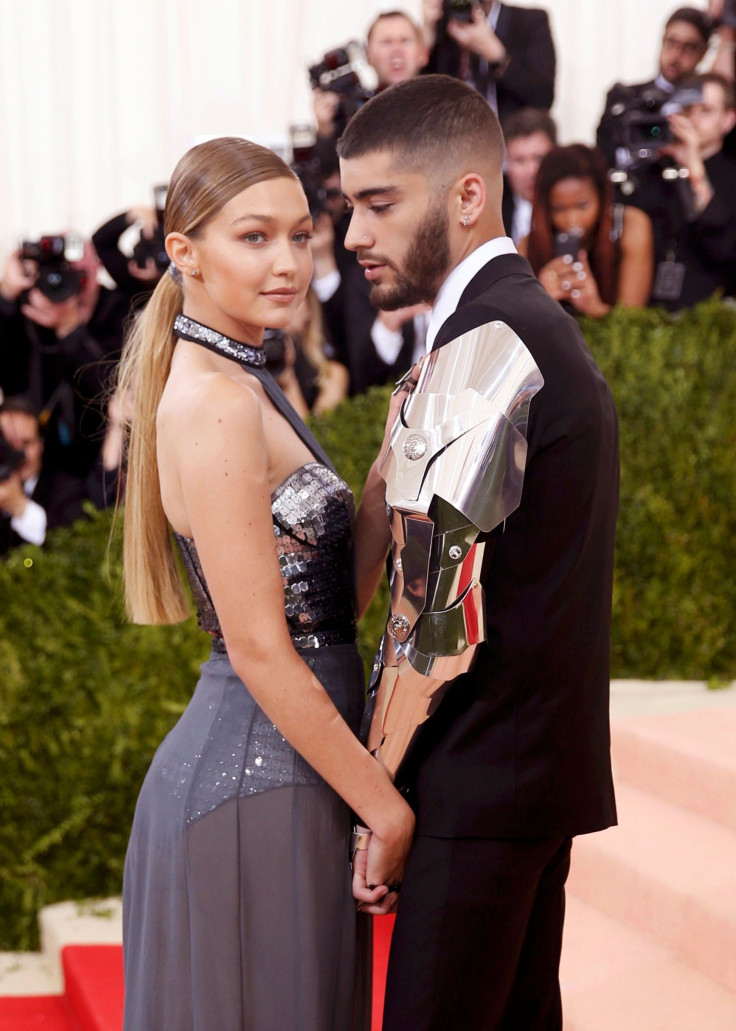 As a couple, Zayn Malik and Gigi Hadid are the envy of a lot of people. Many are even labelling them as a power couple, but Malik would rather do away with that tag.
"That's not something I want to be a part of," he told the Evening Standard. "I'm with her because I like her and I hope she's with me because she likes me. When we come home, we don't really talk about that [thing]. We just spend time together as a normal couple, cook food, watch TV, have a laugh."
READ: Zayn Malik reveals the sweet surprise he planned for Gigi Hadid
Malik added that he's actually a really good cook, and he wows his girlfriend with his baked pies. "I cook a mean chicken and sweetcorn pie, with alfredo sauce. I make my own pastry, roll it out and everything," he said.
The singer feels great when he's at home with Hadid, where he can relax and be himself. But the singer lamented that he cannot enjoy privacy when he goes out, especially when he's in New York. "In New York [where Hadid is based], you can sometimes get out in the early hours of the morning for a walk," he said. "But there's no underground parking here, no escape routes. So they're going to get pictures, they're going to find you. In L.A. [his U.S. base], it's more catered to these things - you've got back entrances and that."
Malik used to be engaged to singer Perrie Edwards, but things did not work out between them. Malik then started dating Hadid in 2015, and he even shared with The Sunday Times Style the nicknames they have for one another. "I call her Gee, she calls me Zee," he said. "There's some other nicknames too, but I'll keep those private."
Things are currently going strong between them, although they had a brief split last year after Hadid caught Malik lying. People reported that Malik did everything to win her back and "kept incessantly apologizing and wanted another chance."
Luckily for him, Hadid decided he was worth another chance.
© Copyright IBTimes 2023. All rights reserved.