Zayn Malik In Talks With Several Networks For Reality Show About Life After One Direction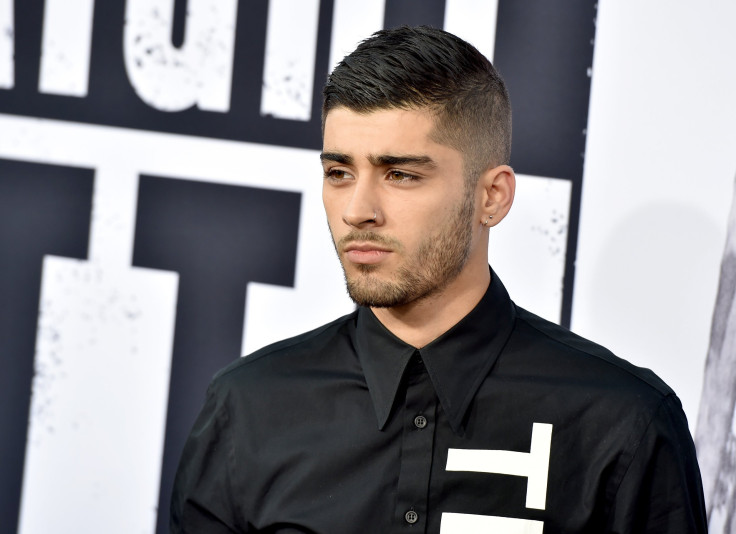 Singer Zayn Malik is reportedly in talks with several networks for a reality show on his life after the British boy-band One Direction. Malik, who gained fame as a member of the band, left his fans high and dry when he quit in March. The 22-year-old is now looking to try his hands at kick-starting his career as a solo artist.
"Zayn is talking to E! and other networks about a reality show that will document his time after being in One Direction and working on his new music. It will counter when new music comes out, so it's not going to be any time soon, but within the year. Don't expect it to come out in 2015!" a source told Hollywood Life.
The report added that if the reality show is made, the focus will likely be upon Malik's relationship with his former fiancée Perrie Edwards and the alleged new woman in his life.
Malik's decision of quitting One Direction was not well-received by his fans, who blamed Edwards for the move. However, Edwards has said that Malik's actions had nothing to do with her. In July, Malik reportedly signed a deal with RCA Records, with the help of his mentor Simon Cowell.
In August, the singer broke up with Edwards, whom he was engaged to since August 2013, without revealing the reason behind the split. Last month, Malik posted a picture on Instagram with his arm around a mystery woman, after which fans flooded the post with comments bashing him for getting over Edwards too soon.
A Saturday report by Hollywood Life said that the woman was Carlyn Bryan, but added, citing a source, that Malik was involved with several other women. "If Carlyn thinks they're exclusive, she's got another thing coming," the source said, adding: "He's not ready to settle down with anyone, and despite posting a photo that appeared to show them as a happy couple, Zayn's still been seeing other girls too."
The source added: "Zayn hasn't told them they are exclusive as of yet, and the moment she begins to think they are, he's likely to drop her and move on to someone else. He just wants to have fun right now. Nothing else."
© Copyright IBTimes 2023. All rights reserved.