Zbigniew Brzezinski Cause Of Death: National Security Adviser To Former President Jimmy Carter Dies At 89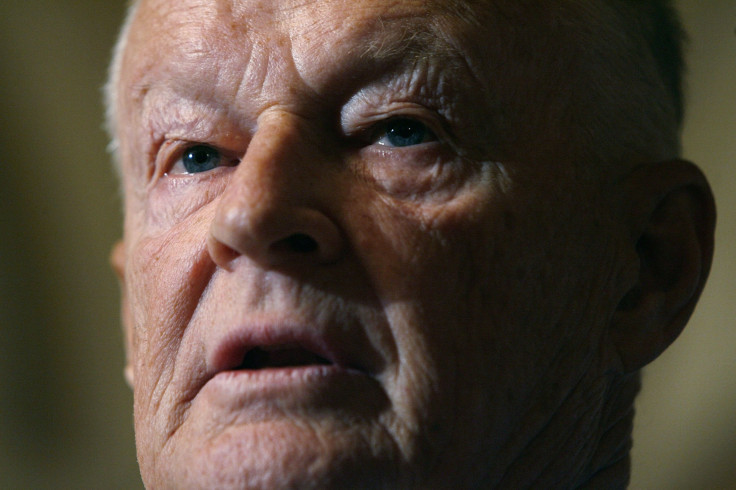 Mika Brzezinski, co-host of MSNBC's "Morning Joe" and the daughter of Zbigniew Brzezinski, former National Security Adviser to President Jimmy Carter, informed via Instagram post, Friday, that her father had died at the age of 89.
Condolence messages and prayers started to pour in from people on social media for the political scholar who was ranked as one of Carter's top aides in the years when the latter's administration was facing high levels of criticism for the inability to control the Iran hostage crisis and the Soviet invasion of Afghanistan.
Zbigniew passed away peacefully at the Fairfax Hospital in Falls Church, the New York Times reported.
It is a little known fact that before he was appointed the National Security Advisor in 1977, he was an Associate Professor of Government at the Harvard University till 1960, after he was awarded a Ph.D, according to Biography.
He later moved to Columbia where he continued to pursue his academic career as a professor at the Columbia University.
His first break in the world of presidential politics came when he started serving as a member in the Council on Foreign Relations and an advisor to former President John F. Kennedy.
Zbigniew harbored a deep hatred of the Soviet Union, something that he was not afraid to voice out time and again. He spoke out against former President Dwight D. Eisenhower's political decisions, including his policy of rollback that he believed may cause Europe to build an alliance with Russia instead of the United States.
His stance against Russia came to a forefront during the four years that he served as Carter's National Advisor. He backed China's decision to support the inhuman reign of Pol Pot in Cambodia for the single reason of not letting the Vietnamese gain control of the region, since the latter was backed by the Soviet Union. He also rallied behind the sanction of massive military aids for Islamic militants who were battling the Soviet troops trying to invade Afghanistan.
Among the many books written by Zbigniew, was "Soviet Bloc: Unity and Conflict," that detailed the revival of the Soviet Union from the days of the Cold War.
He is survived by his wife, Emilie Benes Brzezinski and three children, Ian Brzezinski, Mark Brzezinski and Mika Brzezinski.
Despite having ties to Czechoslovakia's former president Edvard Beneš, Emilie chose to pursue a career in fine arts and became a professional sculptor. His children on the other hand, have gone on to establish themselves in various roles in the world of politics.
Ian was appointed the Deputy Assistant Secretary of Defense for Europe and NATO Policy under former President George W. Bush, according to Mail Online.
Mark became a political lawyer, former advisor to former presidents Bill Clinton and Barack Obama and also served as Ambassador to Sweden from 2011 to 2015.
The most widely recognized among his three children is Mika, Zbigniew's youngest child, who works a political journalist and commentator for MSNBC and the co-host of the morning show, "Morning Joe."
Zbigniew, a Democrat, has appeared multiple times on his daughter's show as a guest, where he frequently criticized President Donald Trump's choice of policies and administrative decisions.
The following is the last post that Zbigniew posted on Twitter:
© Copyright IBTimes 2023. All rights reserved.