ZeekRewards Class-Action Plaintiffs Hire Prominent NC Politician As Lawyer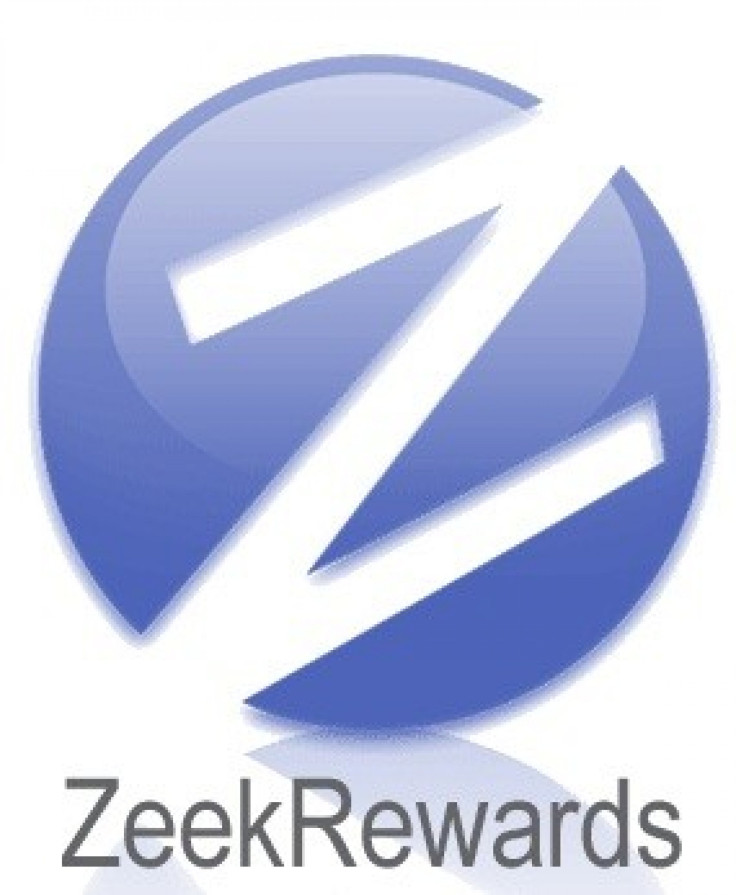 Plaintiffs in the class-action lawsuit filed against Rex Venture Group, ZeekRewards, and the company's founder and CEO Paul Burks are being represented by James "Cal" Cunningham, a North Carolina politician and former member of the state Senate.
In just a few short days following the company's forced closure by the SEC, Zeek has gone from local curiosity in Davidson County, N.C., where the alleged Ponzi scheme was headquartered, to a financial scandal embroiling the surrounding areas.
Cal Cunningham's motives behind accepting the case are unclear. But retaining an attorney who is a statewide public figure demonstrates the extent of Zeek's impact on North Carolina and beyond.
Cunningham began his political career in 2000 when he was elected to represent the 23rd Senate District in the North Carolina General Assembly as a Democrat. When his first term ended, he chose not to run for re-election after his territory was divided among three Republican-heavy districts in the reapportionment following the 2000 Census.
Despite only serving one term, Cunningham has remained something of a heavyweight in North Carolina politics and the Davidson community, serving as a board member for the Davidson County Community College and a governor's appointee on the North Carolina Banking Commission.
In 2010, Cunningham ran unsuccessfully for the U.S. Senate, losing in a Democratic primary runoff to current North Carolina Secretary of State Elaine Marshall, who in turn was defeated by Sen. Richard Burr, R-N.C.
Since then, the attorney has remained active in politics. He currently serves on the North Carolina Democratic Party Executive Committee, popping up in the media spotlight when speculation arises about an open seat in public office. In January, he was considered a possible candidate for lieutenant governor until he personally quashed any rumors.
Calls to Cal Cunningham's law office were not immediately returned Thursday.
The former state senator will be representing nearly 100 Zeek affiliates in a case filed shortly after the original SEC complaint that closed the company. The filing claims damages from ZeekRwards' "fraudulent, unfair, deceptive and illegal acts and practices in the solicitation of and sale of purported investment opportunities and contracts."
"Since approximately January 2011 through the present," the case filing reads, "the defendants have raised more than $600 million from approximately 1 million investors nationwide and overseas by making unregistered offers and sales of securities through the ZeekRewards website in the form of subscriptions and VIP Bids."
Information about Paul Burks himself and the nature of his defense remains unclear. The company was officially handed over to a receiver last Friday when the federal court appointed attorney Kenneth Bell. The state is also directing any questions or concerns about the receivership to its website.
Amidst the continuing complaints and the formal legal charges against ZeekRewards, supporters are continuing to flock to an online petition to show their support for the company.
But how many people are lending their support to the company, as opposed to simply expressing their confusion and frustration about the loss of their investment, is unclear.
"I was one of the first people to sign the petition," Lesly J. Desrameaux, a Zeek affiliate from Fort Lauderdale, Fla., explained in a phone conversation on Thursday. "I just thought ... originally people were telling us that the competition was upset that Zeek was growing so fast."
Like a lot of Zeek affiliates shocked about the sudden loss of thousands of dollars from their personal investment and expected gains, Desrameaux first heard of the company through word of mouth from his good friend and barber. "They were making good money at the time," he said. "Everybody was giving the thumbs-up at the time. Everybody was getting paid what they were supposed to be paid."
He had invested about $800 when he first joined Zeek a few months ago, an amount he said had increased to $2,400 by the time the site shut down along with the company itself. He heard the news on Friday from a friend who told him he wasn't able to log on. "I was confused," he said, "because I had just logged in to place my ad."
When Desrameaux thinks back on it, however, he doesn't find the news as surprising anymore. ZeekRewards and Rex Venture Group never exactly checked out. "Even when you called customer service," he explained, "they'd just hang up. I just didn't think about it much because people were getting their checks at the time."
© Copyright IBTimes 2022. All rights reserved.
FOLLOW MORE IBT NEWS ON THE BELOW CHANNELS