Zelensky Loves Your Ass, Diplomat Hears Sondland Tell Trump On Phone Call
Democrats released the transcripts from the deposition of an American diplomat at the U.S. embassy in Ukraine, in which he told lawmakers that he was taken aback by the woeful lack of operational security which Gordon Sondland demonstrated when he placed a phone call to President Donald Trump from a restaurant in Kiev.
David Holmes, a political advisor at the U.S. embassy was surprised at the conversation he heard during the phone call and told lawmakers that he had never seen anything like it.
"This was an extremely distinctive experience in my foreign service career," Holmes said. "I've never seen anything like this, someone calling the President from a mobile phone at a restaurant, and then having a conversation of this level of candor, colorful language. There's just so much about the call that was so remarkable that I remember it vividly."
The episode surprised Homes because of the high likelihood of the conversation being monitored. According to him, diplomats and national security officers generally "assume that mobile communications in Ukraine are being monitored."
"It was surprising to me that he — yes. In my experience, generally, phone calls with the President are very sensitive and handled accordingly," Holmes said. "I believe at least two of the three, if not all three of the mobile networks are owned by Russian companies, or have significant stakes in those."
According to CNN's report, Holmes had heard Trump ask Sondland on-call whether the Ukrainians were going to do the investigation, to which Sondland replied, "He's gonna do it." He also heard Sondland tell Trump that Zelensky "loves your ass" and that he would do "anything you ask him to."
Holmes also told lawmakers that once the funds were released on Sept. 11, there was a belief that Zelensky would follow through with an interview with CNN announcing the investigations.
"We worried that the hold was lifted after Zelensky potentially gave a commitment to do the interview," Holmes said.
According to the testimony, Sondland told Holmes after the call at the restaurant that Trump "doesn't give a s--t about Ukraine," and that his primary focus was on "big stuff that matters to him, like this Biden investigation that Giuliani is pushing."
On Monday night, House Democrats released the testimony of senior State Department official David Hale along with Holmes.
Holmes was added to the public schedule as a witness and will testify alongside former White House Russia adviser Fiona Hill. Hale too will be testifying publicly this week.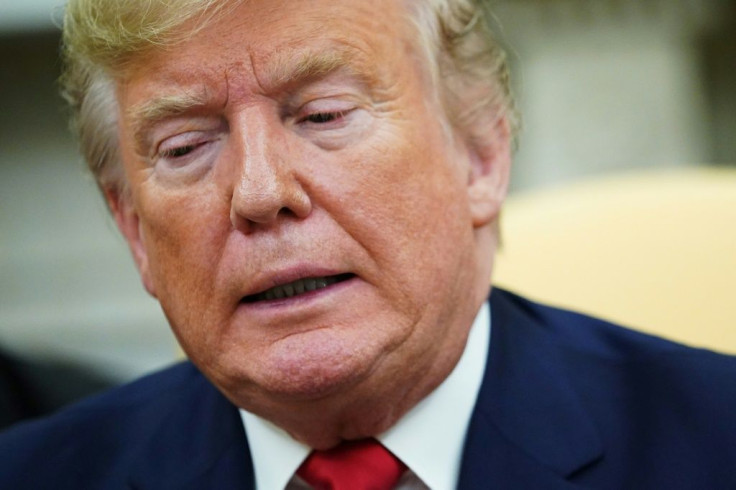 © Copyright IBTimes 2023. All rights reserved.