Zendaya's Mom Warns Followers Of 'Clickbait' Amid Tom Holland Engagement Rumors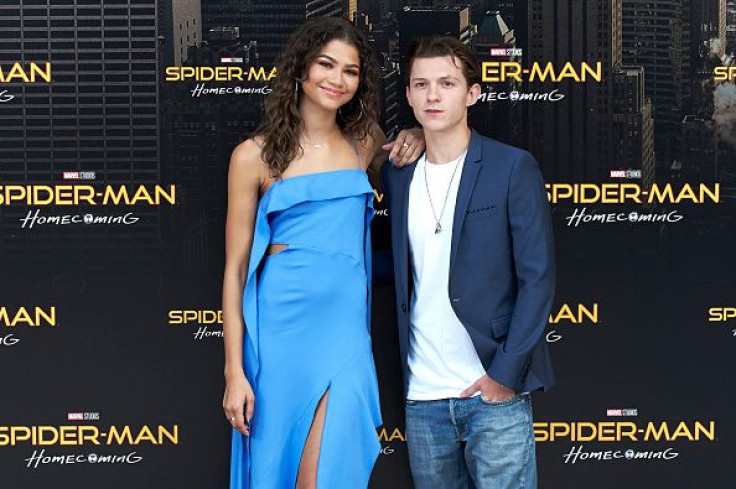 KEY POINTS
Claire Stoermer seemingly addressed the engagement rumors about her daughter Zendaya and Tom Holland
Stoermer warned her Instagram followers to beware of "clickbait"
Zendaya and Holland have yet to address the engagement speculations
Claire Stoermer seemingly debunked the engagement rumors about her daughter Zendaya and boyfriend Tom Holland by warning online users to beware of "clickbait" in a cryptic post.
On Wednesday, the 58-year-old mom of the award-winning actress took to Instagram Story to post the definition of the word clickbait. Although it did not directly mention the "Spider-Man" co-stars, both 26, it came amid the online engagement buzz.
"Clickbait typically refers to the practice of writing sensationalized or misleading headlines in order to attract clicks on a piece of content," the post screen-grabbed from an online dictionary read. "It often relies on exaggerating claims or leaving out key information in order to encourage traffic. The term is generally used in a dismissive sense."
Her post came two days after Twitter gossip page @thepophive posted a photo of the celebrity couple and claimed, "Tom Holland and Zendaya are reportedly engaged," without including the source of the report.
The tweet was posted after an unnamed insider told Us Weekly last week that Zendaya and Holland have plans of "settling down."
"They're both in settling-down mode and are absolutely planning for a real future together," the unnamed source told the outlet, adding that the "Euphoria" actress and the England native's relationship is "serious and permanent."
The two stars have yet to address or shut down the rumors publicly.
Zendaya — born Zendaya Maree Stoermer Coleman — and Holland, dubbed "Tomdaya" by fans, met while playing love interests Peter Parker and MJ in the Marvel movie "Spider-Man: Homecoming" back in 2016.
They first sparked rumors that they were dating when the film premiered a year later. But it was in 2021 that the couple's relationship was confirmed after they were photographed kissing inside the actor's Audi on the streets of Los Angeles, Page Six reported.
In September of the same year, the pair made their relationship Instagram official on Zendaya's 25th birthday, when the actor penned a short yet sweet tribute to his girlfriend and posted a photo of them on the set of "Spider-Man."
"My MJ, have the happiest of birthdays. Gimme a call when you're up xxx," Holland wrote in the post.
Despite the announcement, they prefer to keep their relationship under the radar. Holland said in an interview with GQ in November 2021 that they "sort of felt robbed of our privacy" after the photos of them kissing surfaced.
"One of the downsides of our fame is that privacy isn't really in our control anymore, and a moment that you think is between two people that love each other very much is now a moment that is shared with the entire world," he told the outlet. "I've always been really adamant to keep my private life private because I share so much of my life with the world anyway."
Holland also made it clear that he won't discuss their relationship without Zendaya, saying that he respected her "too much" and that they'll talk about it when they're "ready to talk about it together."
In the same GQ interview, Zendaya also commented on how the public viewed their relationship and the "equal sentiment" the couple shared about keeping their relationship private.
"It was quite strange and weird and confusing and invasive," she said, "The equal sentiment [we both share] is just that when you really love and care about somebody, some moments or things, you wish were your own... I think loving someone is a sacred thing and a special thing and something that you want to deal with and go through and experience and enjoy amongst the two people that love each other."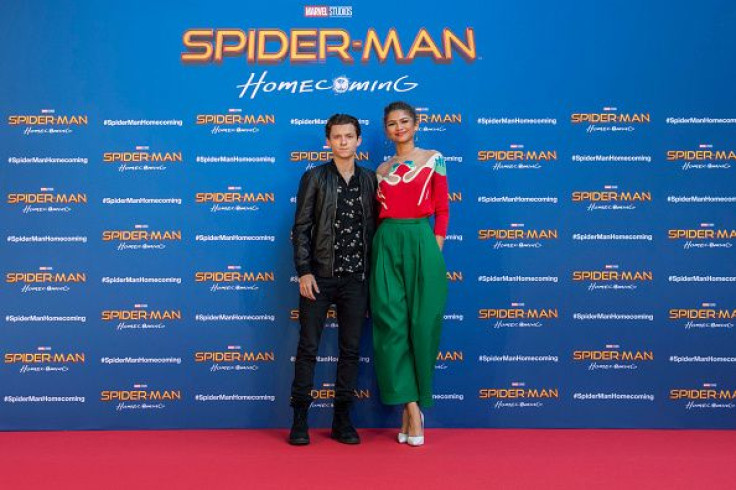 © Copyright IBTimes 2023. All rights reserved.
FOLLOW MORE IBT NEWS ON THE BELOW CHANNELS