Zika Virus Outbreak: 33 Members Of US Military Contract Mosquito-Transferred Illness Overseas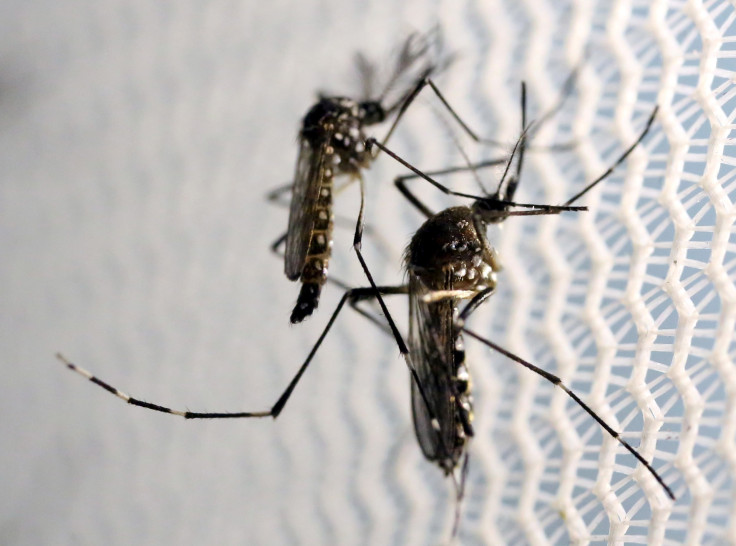 As the Zika virus spreads around the globe, 33 active-duty members of the U.S. military serving overseas have contracted the virus, the Pentagon said.
All of the cases reported as of Friday were contracted overseas. One of the service members who contracted the virus is expecting a child, reports said. The Department of Defense said it is continuing to monitor U.S. bases that could be at risk to the virus that is spread by mosquitos. Almost 200 installations could be at risk to the virus.
"[We are actively testing mosquitoes] as part of our ongoing integrated vector control and surveillance programs at bases and installations," said Air Force Maj. Benjamin Sakrisson, Military Times reported.
In addition to the 33 active-duty personnel, six family members also stationed overseas have contracted the virus. The Pentagon would not comment on whether any of the personnel were exhibiting symptoms related to the virus or whether any of the personnel had returned to the U.S. Military policy allows female service members to move out of countries where Zika is a threat, CNN reported.
The Zika virus has been linked to birth defects including microcephaly. Symptoms of the virus include fevers, rashes, red eyes and joint pain. The military follows most of the Center for Disease Control and Prevention's recommendations regarding Zika.
The Pentagon began tracking Zika infections in active-duty military members earlier this year. A report from early June said members of the Army, Air Force, Marine Corps and Coast Guard had contracted the virus. The first confirmed case in the military dates back to January. Zika has spread throughout much of Latin America and the Caribbean and the first cases contracted in the U.S. in Florida were reported last week.
Doctors at the Walter Reed Army Institute of Research have been working to develop a Zika vaccine. After conducting tests on mice and monkeys, they expect to begin tests on humans later this year.
© Copyright IBTimes 2023. All rights reserved.