Zika Virus Update: Three Pregnant Women In Florida Test Positive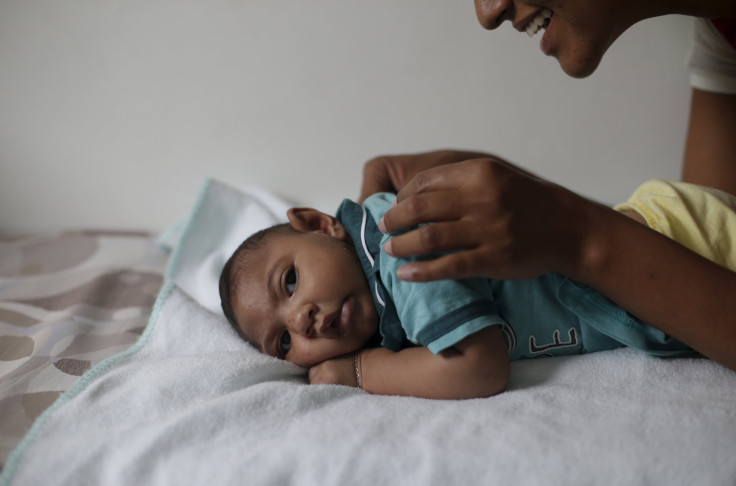 UPDATE: 10:45 p.m. EST -- The head of the World Health Organization cautioned Wednesday that conditions will likely worsen before they get better for nations affected by the Zika virus outbreak.
"Don't be surprised to see microcephaly reported in other parts of Brazil," WHO Director-General Margaret Chan said at a news conference in Rio de Janeiro, as Reuters reported.
Original story:
Three pregnant women in Florida have tested positive for Zika virus, the state announced Wednesday, CNN reported. The women had acquired the virus while traveling outside the United States, according to the Florida Department of Health.
After learning that three pregnant women have been infected with the virus, Florida Gov. Rick Scott has requested 250 additional Zika antibody tests for the state, which has a total of 32 reported Zika cases.
Zika, a mosquito-borne virus, is being investigated in connection with its link to the birth defect microcephaly, a neurological disorder resulting in babies born with an abnormally small head. While World Health Organization officials said last week that it could take four to six months to prove the link between Zika and the birth defect, doctors in Brazil have found evidence of the virus in the brains of babies born with microcephaly.
Zika-Linked Birth Defects in Infants with Microcephaly | HealthGrove
"Now that all these birth defects and associated conditions have come out, Zika is turning into a game-changer," said Gonzalo Vazquez-Prokopec, an assistant professor in Emory University's Department of Environmental Sciences, CNN reported. "Having such an impact on a crucial aspect of human reproduction is actually changing the whole paradigm."
In response to the virus outbreak, the CDC is asking ob-gyns to review fetal ultrasounds and do maternal testing for any pregnant woman who has traveled to one of the roughly 30 countries where Zika is active, according to CNN.
Brazil, which has over 500 confirmed cases of microcephaly, reported the first cases of local transmission of Zika virus in May 2015. The virus has since spread to 32 countries and territories in the Americas, and travel-related cases have been increasing in the U.S. The CDC has issued a travel warning to areas affected by the mosquito-borne virus, and the World Health Organization announced last week a strategic, $56 million plan to combat the recent outbreak.
© Copyright IBTimes 2023. All rights reserved.