Zoe Hastings Murder Trial: Antonio Cochran Given Life Sentence For Rape, Homicide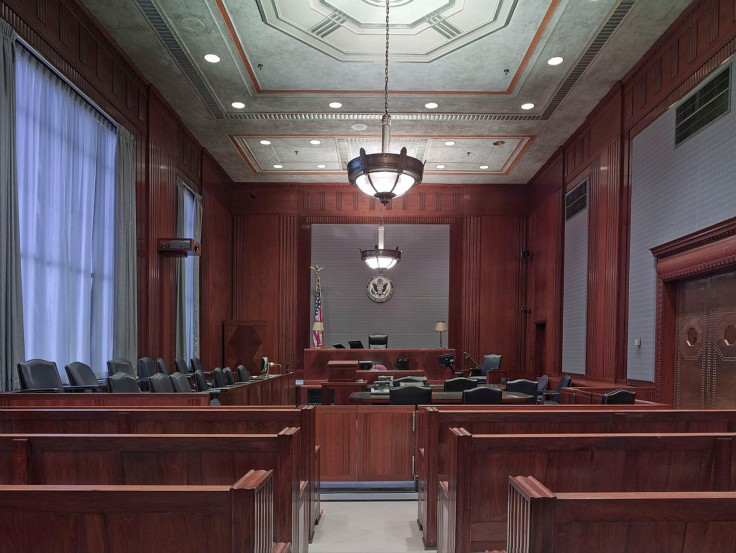 A Dallas County, Texas, jury sentenced a 36-year-old man to life in prison and fined him $10,000 for the 2015 killing of an 18-year-old woman he had kidnapped while she was returning a rented Redbox movie DVD on her way to church.
Antonio Lamar Cochran, 36, was sentenced on Monday for the 2015 murder of Zoe Hastings, who was abducted from a Walgreens parking lot in Lake Highlands in northeast Dallas, according to the Dallas County District Attorney's Office. Cochran was charged with capital murder in 2015.
On Monday, a jury deliberated for six minutes and decided on his sentencing. However, they had deliberated for nearly 23 hours over a span of several days before reaching a guilty verdict on Saturday.
Experts had found that Cochran was intellectually disabled and so the Dallas County District Attorney's Office reversed its plan to seek death penalty for the man. The jury consisting of four men and eight women found the 36-year-old guilty of murder, not capital murder. A conviction of capital murder would have guaranteed a life sentence for the convicted.
Hastings' parents wanted Cochran to be sentenced to life, but he will be eligible for parole after serving at least 30 years.
"There are no words that can express our sorrow to the Hastings family for having to endure such a traumatic and tragic loss. We will continue to pray for them and while we cannot bring Zoe back, we hope this outcome will help them heal," Dallas County District Attorney Faith Johnson said in a statement.
"On behalf of my team who worked on this case, I want to thank the jury for their service. Their sentence ensures that Antonio Cochran will no longer have the opportunity to harm another person again," Johnson added.
In 2015, Hastings stopped at Walgreens to return a Redbox movie when Cochran got into her minivan and kidnaped her, prosecutors said. Hastings was reported missing by her parents on the night of Oct. 11 and she was last seen leaving her residence around 4:45 p.m. EST in order to attend a 5 p.m. EST class at the Church of Jesus Christ of Latter-day Saints on East Lake Highlands Drive.
Cochran allegedly sexually assaulted Hastings before stabbing her to death. The 18-year-old was found dead with her throat slashed the next morning near a local creek bed, according to officials.
Cochran's DNA was reportedly found on the murder weapon, a bloodied knife that was recovered from the scene, Dallas News reported.
Cochran's murder trial began on Jan. 11. The convicted killer has a long history of arrests and convictions dating back 15 years for crimes including burglary, theft and assault. In February 2014, Cochran was arrested in Bowie County, Texas after being accused of raping his ex-girlfriend's 17-year-old daughter in a car. According to NBC Dallas Fort-Worth News, the 2014 case went to a jury trial in January 2015 in which he was reportedly acquitted.
© Copyright IBTimes 2023. All rights reserved.
FOLLOW MORE IBT NEWS ON THE BELOW CHANNELS