Zoë Kravitz Breaks Silence On Weinstein Scandal With Instagram Post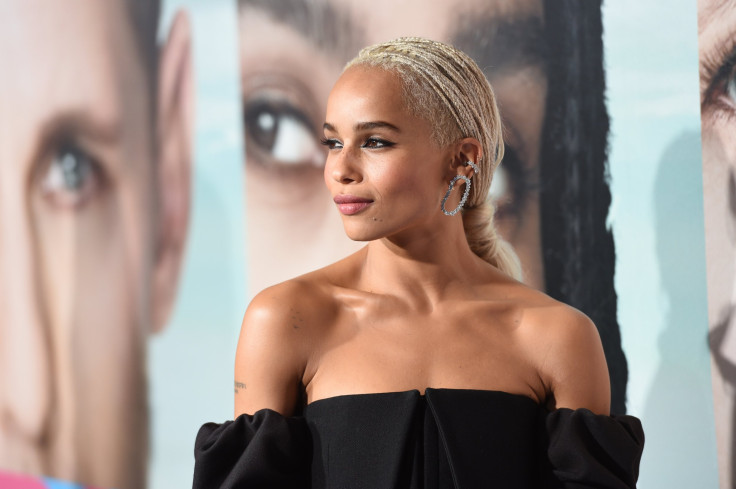 Zoë Kravitz broke her silence against Harvey Weinstein's sexual harassment allegations in an Instagram post Sunday.
When initial reports surfaced of Weinstein's allegations October 5, Kravitz did not immediately comment. However, the actress spoke out on the issue with a very clear message to Weinstein. She posted a picture of a piece of embroidery that read, "Boys will be held accountable for their f------ actions."
"Someone put this on a sweater and send it to Harvey," Kravitz added.
The actress has used her social media platform to weigh in on other injustices in the past. After President Donald Trump's comments on the NFL protests, referring to the players involved as "son's of b------," Kravitz took to Instagram on September 24 to advocate for respect for all American people.
"What does this country STAND FOR? Ask yourself," Kravitz wrote. "And if it's not for love, equality, honesty, and respect ... you don't have to stand at all."
Kravitz commented further about "Trump's America" in a Vogue spread published on September 6.
"[It's] dark. It's beyond farcical. It's not funny, but you almost have to laugh," Kravitz said in an interview with Vogue. "I just called my mum and we were talking about Trump firing the head of the FBI, and we both started laughing."
Along with her political views, Kravitz has also spoken out about the role of race within Hollywood. Being biracial herself, the actress spoke out on the stereotypes within the entertainment industry. In a since-deleted Instagram post, Kravitz commented on how race seemed to turn into an adjective when it came to art.
Now reposted on another Instagram account, The Shade Room, Kravitz communicated that though she is "happy to be black," she does not deem it necessary to "put it in front of everything."
Kravitz joined the army of Hollywood elites to speak out against sexual harassment within the industry. Celebrities like Rose McGawon, Meryl Streep and Jennifer Lawerence are among the list of women to show their distaste of Weinstein's actions.
© Copyright IBTimes 2023. All rights reserved.