Zooey Deschanel and Ben Gibbard Split [VIDEO]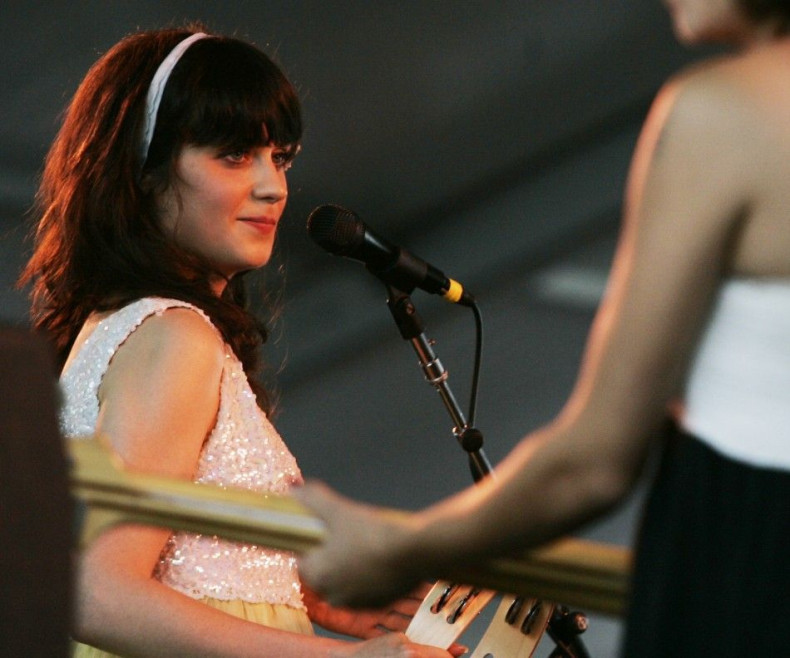 Zooey Deschanel and her indie musician husband Ben Gibbard have split.
It was mutual and amicable . . . there was no third party involved, a source told Us Weekly.
Deschanel, 31 and Gibbard, 35, were married in 2009, near Seattle, Wash.
Thanks to films like (500) Days of Summer, Yes Man and her latest TV series New Girl, Deschanel has been making quite the mark in Hollywood in recent years.
The blue-eyed beauty is also one-half of indie pop duo She & Him, with guitarist and singer M. Ward. The band recently released their first holiday album, titled A Very She and Him Christmas, featuring several covers of classic tunes like Silver Bells and Baby, It's Cold Outside.
Gibbard has been the lead singer of indie rock band Death Cab for Cutie since the group formed in 1997 in Bellingham, Wash. In March, Death Cab for Cutie released their seventh studio album, Codes and Keys.
During their two-year marriage, the king and queen of indie music remained one of the strongest and non-controversial musician couples in the industry. While the two occasionally appeared at each other's live shows, Deschanel and Gibbard never recorded songs professionally.
I don't want it to get in the way, Deschanel explained to Chelsea Handler in an interview in April.
Do you guys just sing each other to sleep? Handler asked.
We sing around the house. Around the house, just like when we pass each other. Just sing, high five. It's a great marriage, said Deschanel.
On Twitter, indie music fans around the world have been reacting to the split. Most have been concentrating on the music more than the gossip surrounding the break-up.
First thing I thought when I heard Zooey Deschanel and Ben Gibbard split: There's an insanely good Death Cab record coming out next year, wrote one fan.
The hipster mom and dad of us all are breaking up? Noooo! wrote another.
Deschanel, an active Twitter and Tumblr user, has yet to comment on her split. Instead, she has been busy promoting New Girl, her friend Mindy Kaling's new book and her love of Halloween.
Not ready to let go of halloween yet, Deschanel wrote on Tuesday.
For all the Deschanel and Gibbard fans who are in mourning of the couple's split, here are a few videos of the two performing in November 2010, when Deschanel joined Gibbard at his solo set at the Crocodile Café in Seattle.
What do you think of the Deschanel and Gibbard split? Will this affect their respective careers?