Zune Is Dead: Microsoft Closes Music Subscription Service, The Last Remnant Of Its Failed Media Player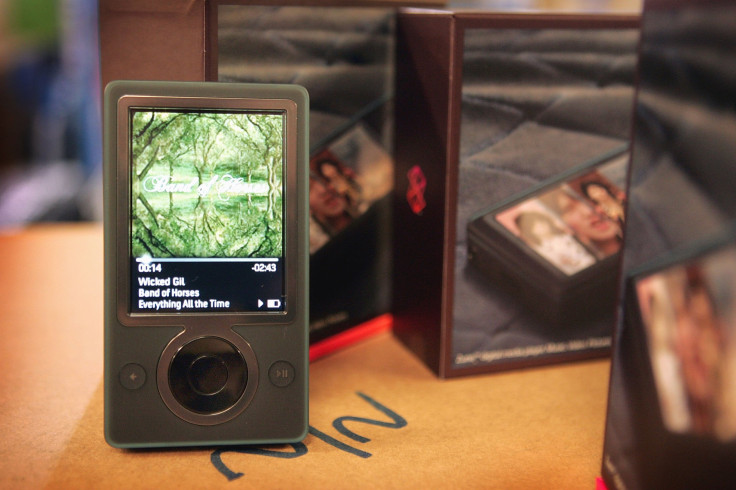 Microsoft has played the last note on its failed portable media player. The Windows maker formally shut down Sunday its Zune music download and streaming service, which let subscribers of the Zune Music Pass download an unlimited number of songs to their Zune portable media players and three Windows PCs.
For a time, the service also came with an incentive of 10 free songs a month, which could be kept even after a user's subscription ended. As a result of the shutdown, Zune subscribers can no longer download or stream new content to their portable media players. MP3s that remain on a Zune owner's device will continue to play as normal, and users can transfer music to and from their Zune players. But digital rights-managed music won't play on the device if licenses fail to renew.
In place of the Zune Music Pass, Microsoft will convert existing subscribers to the Groove Music Pass, a similar plan for Groove -- the company's latest stab at music streaming for online, PC, Xbox, Google Android, Apple iOS and Windows Phone.
Microsoft launched its Zune media player device and subscription service in 2006. While reviews for the player were generally positive at launch, in the years following, Microsoft failed to get more than single-digit shares against Apple's iPod and other competitors, according to NPD Group data cited by Bloomberg. In 2011, the company stopped manufacturing Zune hardware to focus on its Windows Phone. The closure of Microsoft's streaming service also marks the end of the last remnants of the Zune brand.
In recent years, the iPod has also become a footnote for Apple, which stopped listing it as a separate item on its earnings report in its 2015 fiscal year, ended Sept. 27. The change came as a result of plummeting sales of the media player and increased focus on the iPhone, which accounted for 66 percent of Apple's revenue of $233.7 billion, according to company filings with the Securities and Exchange Commission.
© Copyright IBTimes 2023. All rights reserved.