1 Dead, Several Injured After Boat Capsizes During Erie Canal Cave Tour
KEY POINTS
The boat capsized near the end of its 350-foot morning tour
There were 29 people on board when the incident took place
The tourist attraction will remain closed as an investigation is underway
A boat capsized during a cave tour along the Erie Canal in western New York on Monday, killing one passenger and injuring several others.
Police officers and firefighters responded to calls for help at Lockport Cave & Underground Boat Ride at around 11:30 a.m. Upon reaching the scene, officers pulled several people out of the water, according to a news release from the Lockport Police Department.
"The boat did a 180-degree turn, so the bottom of the boat was upright in the water," Lockport Fire Chief Luca Quagliano said during a press conference, as per Democrat & Chronicle. "A number of victims were on top of that boat initially when rescuers got to them."
The boat capsized near the end of its 350-foot morning tour of the underground canal that carries water from the Erie Canal to local businesses in the City of Lockport. Lockport Police Chief Steven Abbott noted that the boat was specifically built for travel within the cave.
"So it's not something that was built ... and brought in at a later date," Abbott said, according to NBC News. "They actually built it within the structure of that cave."
Quagliano reportedly said there were 29 people on board when the boat capsized. All of them went into the water, which is between 5 and 6 feet deep, and then the boat became unbalanced and overturned. All passengers were hospitality and travel professionals who were in the area on a "familiarization tour."
While some passengers managed to get to safety on their own, at least 16 others were rescued by firefighting crew using an inflatable boat. Eleven of them were taken to hospitals for treatment of hypothermia and other minor injuries, the fire department noted.
"Wet and shaken up is definitely an understatement," NBC News quoted Quagliano as saying.
A city police officer who entered the canal water to rescue the passengers was also taken to a hospital for evaluation of possible hypothermia. Another firefighter sustained a minor injury while rescuing passengers.
The identity of the deceased passenger was not released by the authorities. His wife was taken to a hospital.
A website describing the boat ride noted that it is a 75-minute experience with a guided walking tour along the Erie Canal, which is located a 30-minute drive from Niagara Falls or Buffalo.
However, Quagliano clarified that "there's no treacherous spots to traverse or anything like that."
"It's well-lit throughout the cave system," he said, according to NBC News. "This place has been in operation for decades without incident. The staff there is very well trained."
Investigators from the National Transportation Safety Board, Occupational Safety and Health Administration, sheriff's office and local police were present at the scene. The cause of the boat capsizing remains under investigation.
"At this time, we are considering it a crime scene until further notice," Abbott said, as per the outlet.
Meanwhile, the tourist attraction will remain closed for the foreseeable future.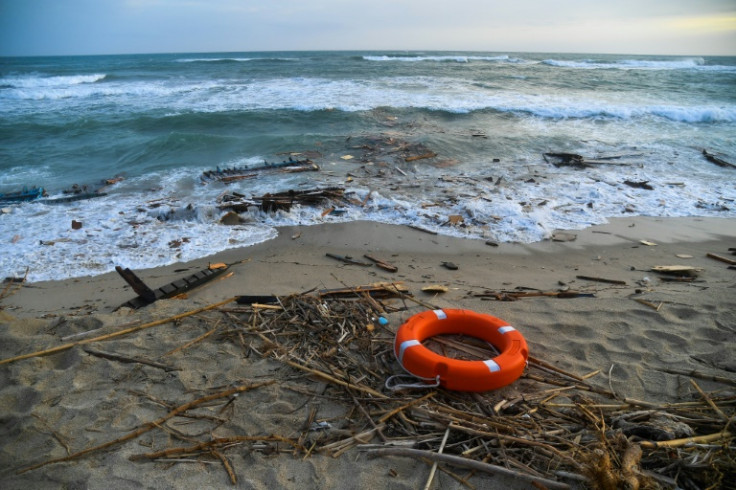 © Copyright IBTimes 2023. All rights reserved.