10 Best Blackpink Dance Cover Influencers You Should Follow Today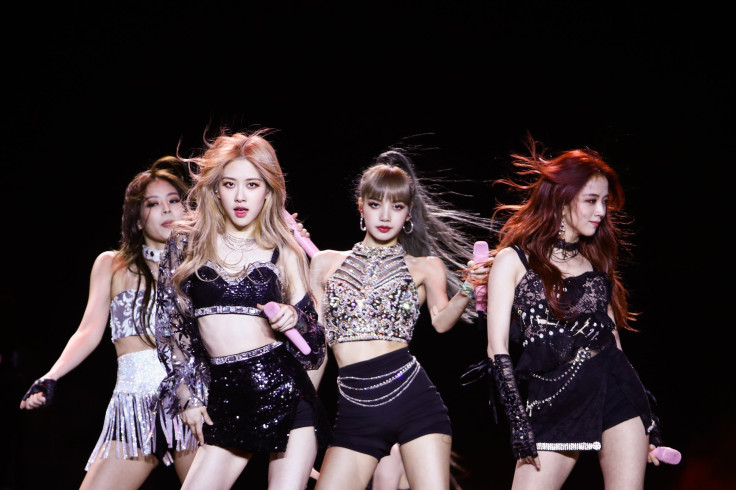 KEY POINTS
Blackpink is known for its chart-topping tracks "Kill This Love" and "How You Like That," among others
AC Bonifacio and Gun Dance Team are among the influencers with the best Blackpink dance covers
1Milion Dance Studio is one of the most famous dance schools in South Korea
Blackpink — composed of members Lisa, Jennie, Rosé and Jisoo — has been dominating the international music scene with its chart-topping singles and iconic dance choreographies that gained popularity in the K-pop dance trend phenomenon.
Thousands of K-pop enthusiasts and fans worldwide have attempted to do their dance covers of the four-member group's various hits, but only a few stood out and garnered millions of views.
Below is the list of the 10 best Blackpink dance cover influencers that definitely deserve all the hype.
10.
Gun Dance Team
Gun Dance Team is composed of young dancers from Hanoi, Vietnam, who have been trained to specialize in various genres such as K-pop, V-pop and Hip-Hop, among others.
Since 2012, they have been performing a number of K-pop dance covers on the streets of Hanoi. But their most famous videos include their cover of Blackpink's "DDU-DU DDU-DU," "Forever Young" and "Kill This Love," which have collectively garnered over 41 million views.
Subscribe to Gun Dance Team's channel here
9.
Kathleen Carm
K-pop dances may not be easy to pull off at first. But Kathleen Carm has saved thousands of K-pop enthusiasts worldwide with her easy-to-follow and detailed K-pop dance tutorials, most notably her Blackpink tutorials.
Based in Bali, Indonesia, the YouTuber has been releasing different types of dance tutorials and dance covers since 2011 and has amassed over 99 million views across her channel. Kathleen is currently majoring in dance at a South Korea-based university called Dankook.
8.
DAZZLING
Based in Taiwan, DAZZLING is a K-pop dance cover group that gained massive popularity for its "K-pop in Public Dance Challenge." The group consists of male and female dancers who cover famous K-pop artists such as BTS and Blackpink.
In 2020, DAZZLING members YIJin, Brenda, Rita, and BiXiu confidently covered Blackpink's "How You Like That" in an outdoor mall in their home country, and a number of onlookers were entranced by their performance, erupting into cheers after their dance.
Catch DAZZLING's other K-pop dance covers Here
7.
More Than Youth
More Than Youth is a dance academy based in South Korea. But the school has also allowed its dancers and choreographers to showcase their dance talents by uploading K-pop dance covers on YouTube. One of the channel's most popular videos is a dance cover of Blackpink's iconic "16 Shots" dance, which was first performed during its "In Your Area" world tour in 2018.
EunBi, YuRim, HyunA and EunSeo successfully gave justice to the dance, garnering praises for their smooth moves and perfect formations. The video has garnered 38.3 million views on the platform.
Subscribe to More Than Youth here
6.
Andree Bonifacio
Andree Bonifacio — professionally known as AC Bonifacio — first gained popularity after appearing on "The Ellen DeGeneres Show" back in 2015 as part of the dance duo Lucky Aces. She has since debuted as an artist in the Philippines and has caught the attention of social media users due to her undeniable dance skills and clean moves.
As a Blink, the 20-year-old professional dancer has also released dance covers of the internationally acclaimed group's songs on YouTube, including "How You Like That" and "Shutdown" as well as Lisa's "Money."
As of late, her most viewed cover is "How You Like That," with 5.7 million views, where she impressed her 2.07 million subscribers by slaying the four-part choreography all by herself. Her TikTok account also has an impressive follower count of 6.8 million.
Stay updated with AC's latest vlogs on YouTube
5.
Ellen and Brian
Ellen and Brian are a husband-and-wife duo who helped pave the way for K-pop dance covers to emerge in the industry. Since 2017, the pair has been releasing hundreds of dance covers and easy-to-follow tutorials that have collectively amassed over a billion views on YouTube.
Though they have expanded their expertise, releasing fashion and lifestyle content, Ellen and Brian's most popular videos include their cover of Blackpink's "How You Like That" with 10 million views and "Kill This Love" with 9.7 million views.
Click Here To See more content from them
4.
ART BEAT
Dancing in public may be nerve-racking, but a large crowd doesn't scare this South Korea-based dance team at all. ART BEAT is one of the most-popular cover dance groups in the country, who gained popularity for performing a number of K-pop dance covers on the streets of Seoul.
Performing their rendition of "Kill This Love," DaGun, SoYoung, MinJu and SuVin graced the crowd with their flawless moves and oozing charisma. In four years, their video has accumulated 37.6 million views and has become one of the most-viewed covers on the platform.
3.
Kaycee Wonderland
Kaycee Wonderland is a 15-year-old Filipino YouTuber who skyrocketed into fame for releasing family-friendly content such as toy reviews, room tours, singing videos, skits and many more. She currently has 5.38 million subscribers on the platform.
When Blackpink's "How You Like That" dropped in 2020, Kaycee also jumped to join the dance trend and shocked her viewers with a sassy performance of the song, which was quite different from her wacky and bright personality. Her cover has 15.8 million views as of press time.
Follow Kaycee Wonderland on YouTube
2.
Ranz Kyle and Niana Guerrero
Ranz Kyle and Niana Guerrero are a brother-sister duo based in the Philippines. Popularly known for being down to do a number of jaw-dropping challenges on YouTube, they also have something to prove when it comes to dancing.
After countless requests from their supporters, Ranz and Niana performed a dance cover for the South Korean pop girl group's chart-topping single "How You Like That" back in 2020, along with their youngest sister, Natalia. They garnered praise in the comments section of the video, which has over 19 million views, for slaying the choreography and having clean moves.
Subscribe to watch more videos here
1.
1Million Dance Studio's Minny Park and Dohee
Minny Park and Dohee showcased their energetic moves and bubbly personalities with their dance cover of Blackpink's "Kiss and Make Up" featuring Dua Lipa. The video has since accumulated over 27 million views on YouTube.
Hailing from one of the most popular dance schools in South Korea — 1Million Dance Studio — the pair is well-known for teaching dance choreography using some of the popular tracks from the K-pop industry. Minny and Dohee have also worked with several K-pop idols, such as MAMAMOO and Uhm Jung-Hwa.
Check out more from 1Million Dance Studio here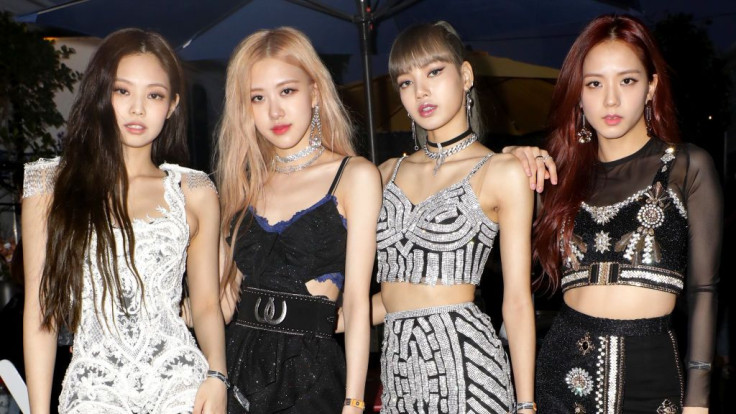 © Copyright IBTimes 2023. All rights reserved.