Sponsored Article
10 Best Digital Picture Frames With Wi-Fi On Amazon
This article uses affiliate links, which means if you purchase products through these links, we may earn a commission. Click here to see our
T&C
. For licensing please click
here
.
As you grow older, you capture more memories through your camera so that special moments are cherished forever. You may not be able to go back in time, but you can still reminisce the emotions you felt and share these with your loved ones.
Of course, you'd also want to display those photos in your home. However, a traditional photo frame might not be enough to do so. It consumes more space and the image quality may not be at it's best when printed.
But don't worry, as technology has adapted to modern times and you can now easily view your favorite memories with a digital picture frame at high-resolution quality. With just one click of its touchscreen display, you'll never miss a single memory.
Aside from that, it allows you to share photos with your loved ones remotely. So even when you're far apart, you never lose that connection.
If your photos have been stored in your camera or phone for way too long, you can now display them using the 10 best digital picture frames with Wi-Fi, which are available on Amazon.
10 Best Digital Picture Frames With Wi-Fi On Amazon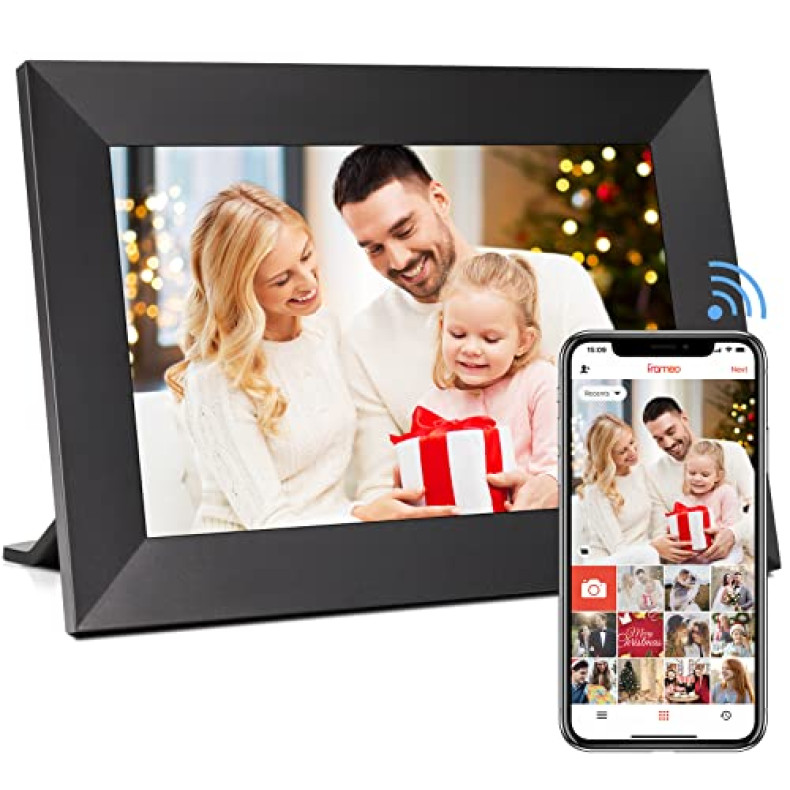 (photo from amazon.com)
BIHIWOIA Wi-Fi Digital Picture Frame is a budget-friendly but high-quality frame that's easy to control because of its touchscreen features. With just a tap of a finger, you can easily pause, delete and browse your favorite photos. The device has an 8-inch screen with 1280x800 resolution.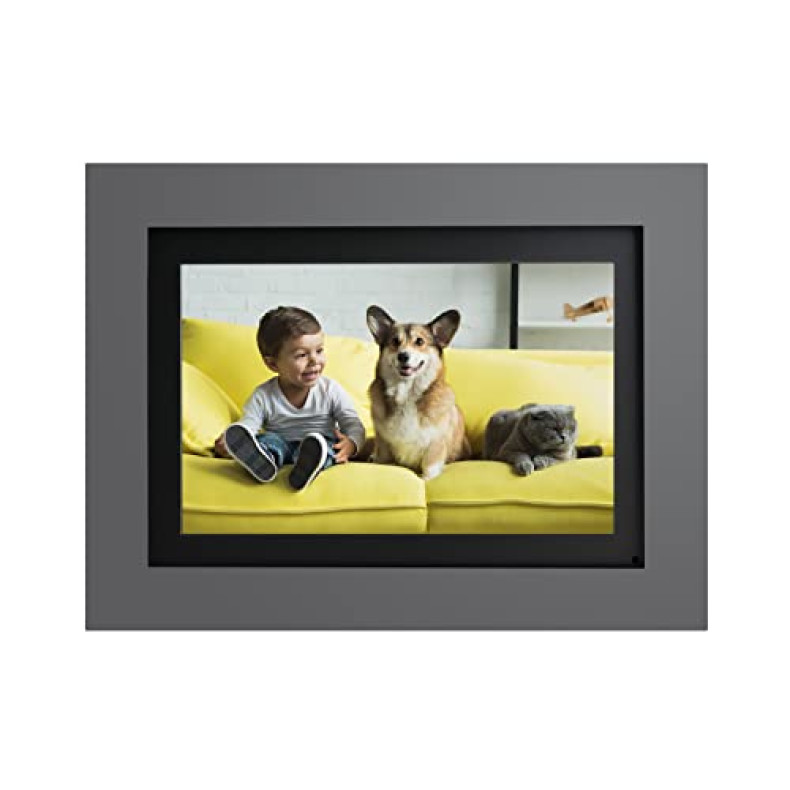 (photo from amazon.com)
Simply Smart Home Photoshare has a vibrant and vivid high-definition touchscreen display where you can clearly see images even from afar. Through its app, email, Facebook or Google Photos, it also allows you to share photos with your relatives and friends from around the world.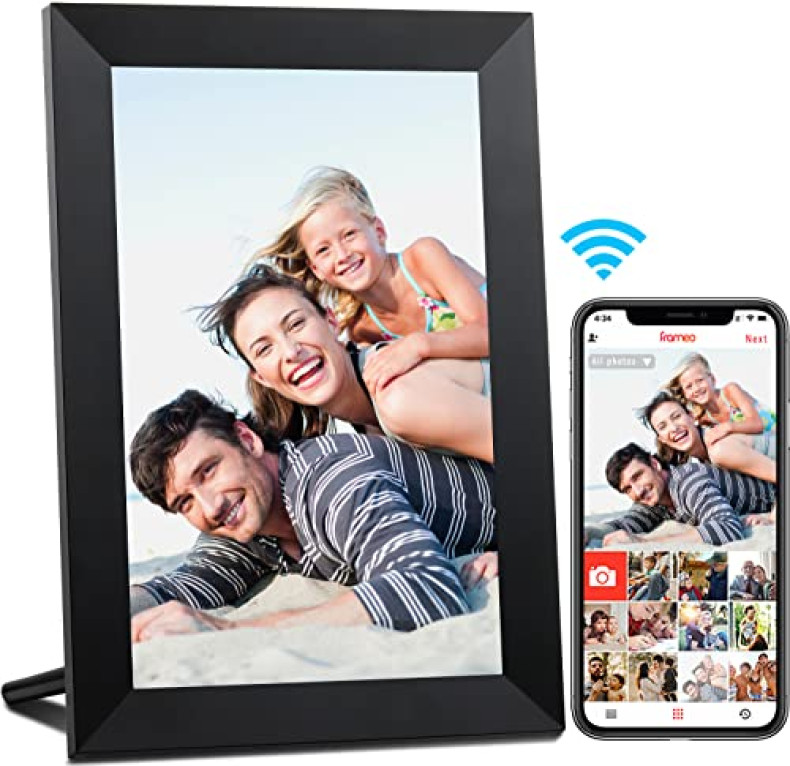 (photo from amazon.com)
AEEZO is one of Amazon's best choices with over a thousand ratings. It's not only affordable, it also has every feature you're looking for in a digital picture frame which are simple and easy to use. The device has instant wireless sharing, high-quality resolution, stable connectivity to Wi-Fi, large internal storage and is big enough to be displayed on the wall.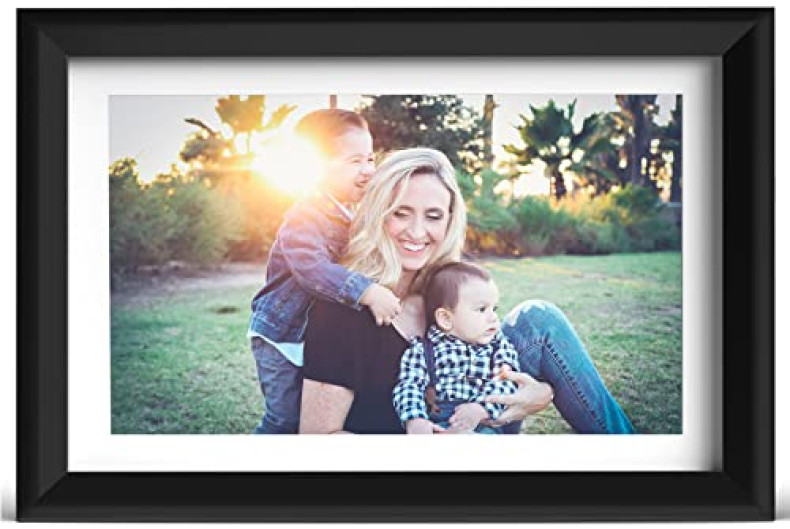 (photo from amazon.com)
Digital Photo Frame measures 10.1 inches wide and has a 1280x800 outstanding resolution display. This can be displayed on any wall of your home as it also has a sleek design that will surely blend with any interior. The device has a built-in 16 GB memory that can hold at least 40,000 photos. It also has smart Wi-Fi support that enables you to transfer and view images seamlessly.
(photo from amazon.com)
Dragon Touch guarantees that you remain connected with your family, even those from far away, as it includes a Wi-Fi cloud that can store all your photos. All you need is a 2.4 GHz network and you're good to go. It has customizable settings such as auto-rotate, sleep mode, portrait or landscape mode and many more.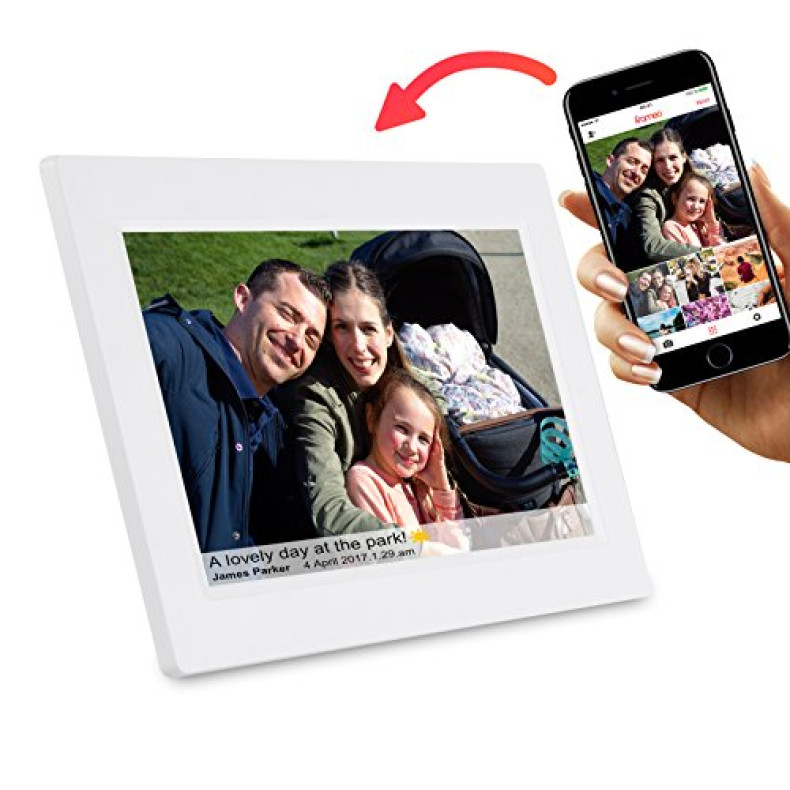 (photo from amazon.com)
Feelcare Smart Wi-Fi Digital Photo Frame may be the perfect gift to give to your mother or loved one. It has a minimalist design that will suit their bedroom or desk display. It comes with a desk stand and wall mount. It also has a touchscreen IPS panel, so you can also adjust the brightness to your liking.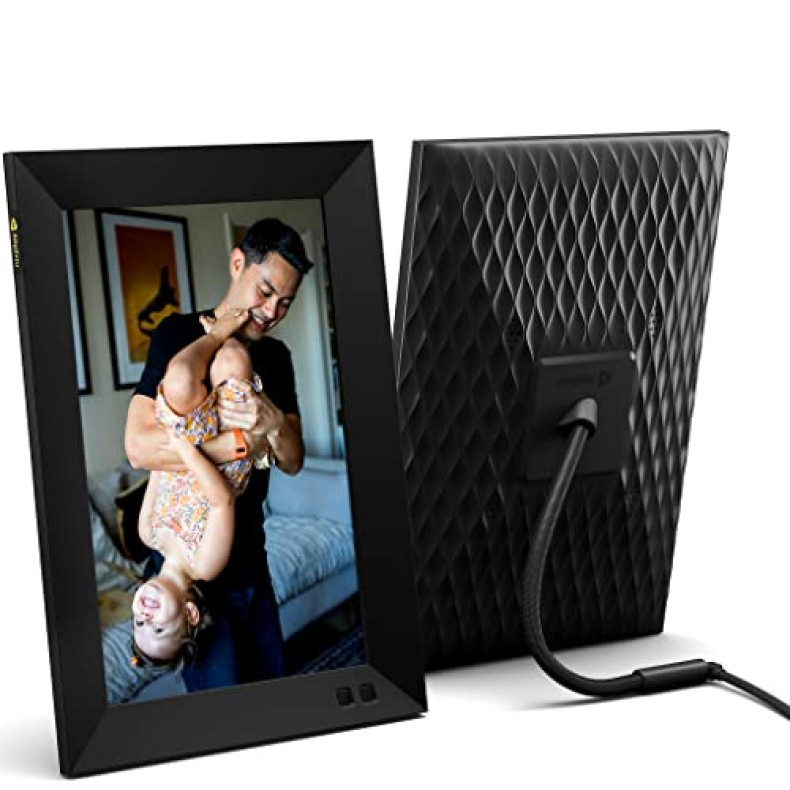 (photo from amazon.com)
Nixplay is one of America's bestselling digital picture frames, as it already has 2.5 million customers from all over the world. It's surely worth a try! The device has a unique and sleek design, which can be easily installed in any area of the home. One of its best features is the niX-FamilyCircles, which enables you to create a playlist of photos for family events, may it be for a birthday, wedding, or special holiday. This makes it easier for you to look back on memories with your loved ones.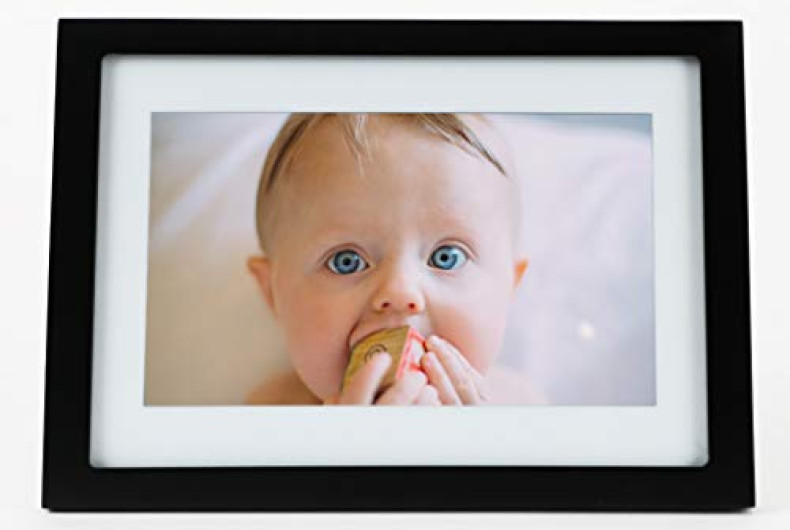 (photo from amazon.com)
Skylight Frame is very easy to install. You just need to plug in the device, then connect it to your Wi-Fi and you'll get to maximize its features. With just one email sent to the frame's unique address, it can quickly display your photos. Hence, no lags or interruptions. This is the best option for non-tech savvy users.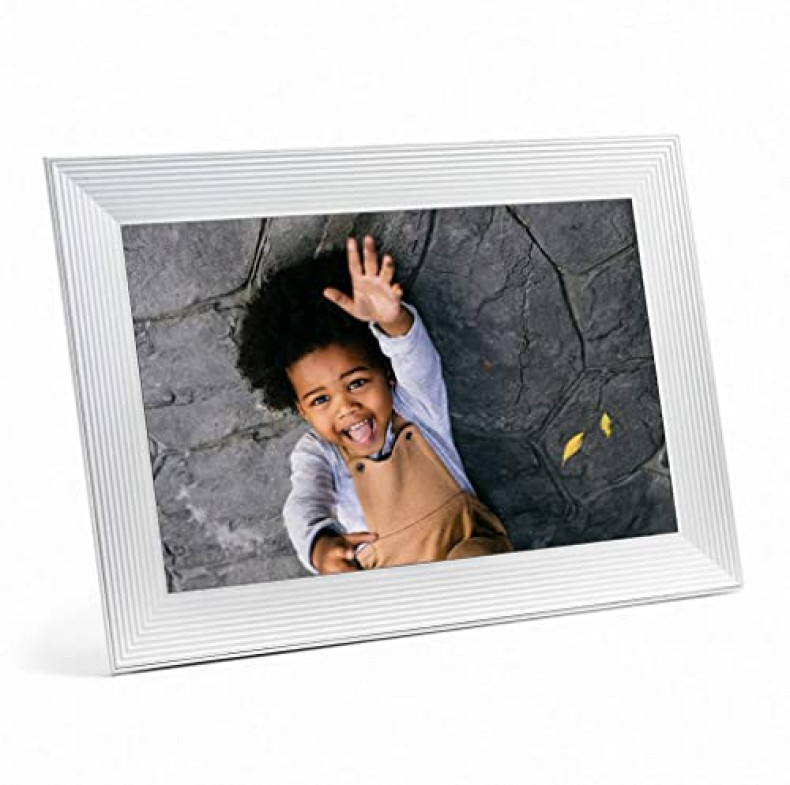 (photo from amazon.com)
Aura Carver Luxe HD comes in three different designs, so you can choose which one best fits your personality and style. It guarantees to give remarkable image quality, with its 1920x1200 resolution and allows unlimited storage, which you can send from your mobile devices. One of its unique features is that it has an artificial intelligence (AI) software, which can automatically detect related portraits and display them side-by-side.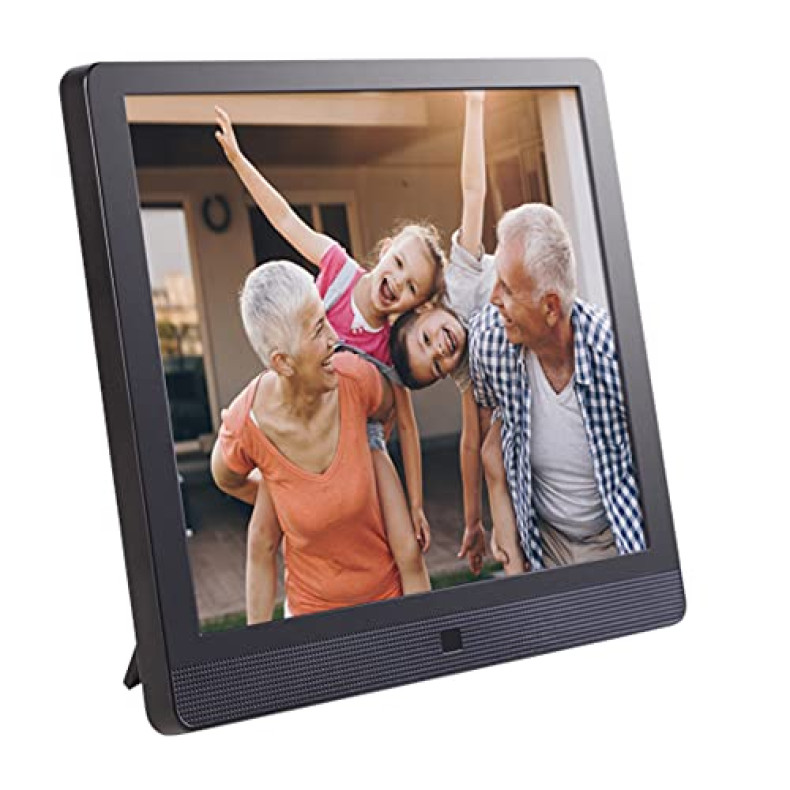 (photo from amazon.com)
Pix-Star Easy Digital Photo Frame may be the most expensive one on the list, but it has remarkable features that makes it stand out in the market. It has a 15-inch LED display, which can connect at least 25 frames, even in one account. The device has a motion sensor, which automatically turns on when it detects that you're nearby. You may also set a schedule for when the device will remain active.