10 Boston Marathon Bombing 'Suspects' 4chan And Reddit Found [PHOTOS]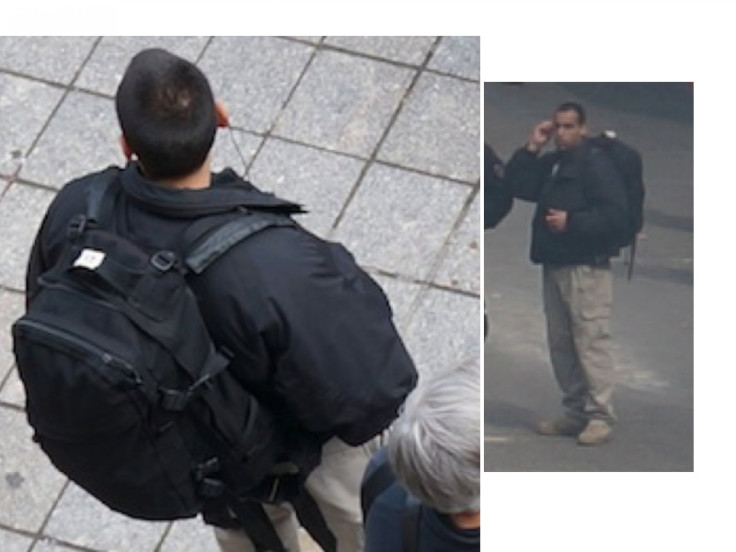 The search for a Boston Marathon bombing suspect has become a laboratory for the power of the Internet, as enterprising users of the Reddit and 4chan online networks spent the days following the terror attack trying to find "suspects" in the videos and photographs taken before, during and after two explosions that killed three people and injured dozens more Monday afternoon near the event's finish line.
The official hunt for a suspect was led by the FBI, and initial media reports on that investigation were vague, as the first description of a suspect only said that authorities were searching for a darker-skinned or black man with a black backpack and black sweatshirt, and that he would likely have a foreign accent and perhaps be a foreign national.
Other bits of evidence came out Tuesday and Wednesday, including a photograph reportedly of a backpack that may have been used to contain one of the bombs, details about and photos of the type of pressure cooker thought to be used to make one or both of the bombs, and more.
Follow Connor Adams Sheets on Twitter
Redditors and 4chan users combined the evidence reported on in the media with their technological savvy and the power of crowd-sourcing to single out a number of individuals who fit a makeshift profile who were near the finish line Monday.
Reddit users even set up a whole section -- called a "subreddit" -- of the website called FindBostonBombers for the express purpose of organizing the efforts by users to find the person or people responsible for the Monday attacks.
"This subreddit is a place for people to post images, links, and thoughts about the potential identities of those responsible for the bombing. HOWEVER, please keep in mind that most or all of the 'suspects' being discussed are innocent people," the FindBostonBombers subreddit description reads.
Ten of these "suspects" are pictured below, along with explanations of what the users who posted the images saw that made them single them out.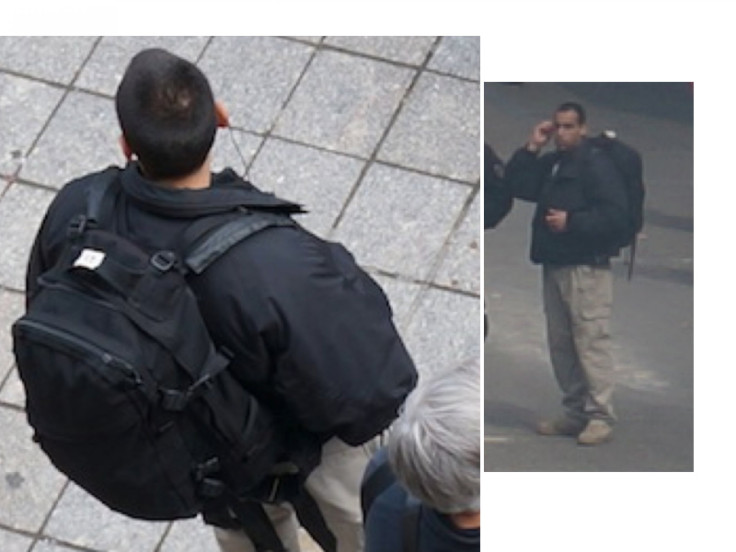 1. This man is wearing a black backpack that 4chan users suggest is is similar to one believed to possibly have been used to carry a bomb at the scene of the attack. He also fits the description of a "darker-skinned male" in dark clothing with a black backpack.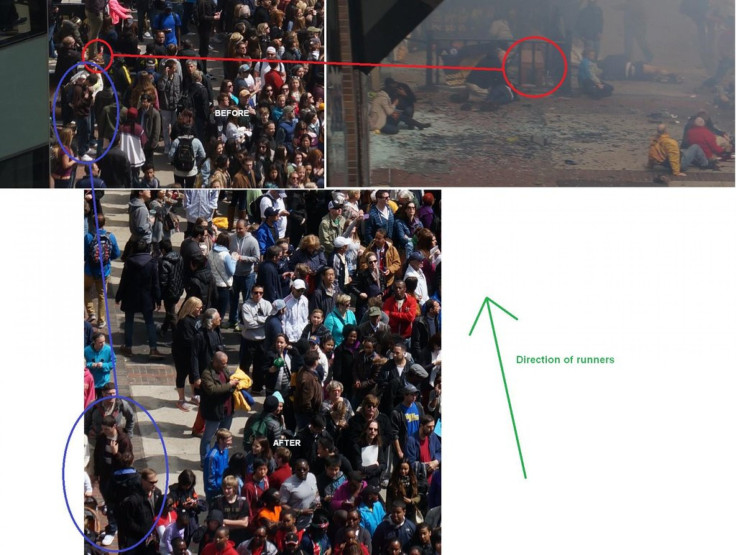 2. This composite image from 4chan shows a man with a backpack and dark clothing who seems disinterested in watching the marathon, which led some users to believe that he may be a potential "suspect."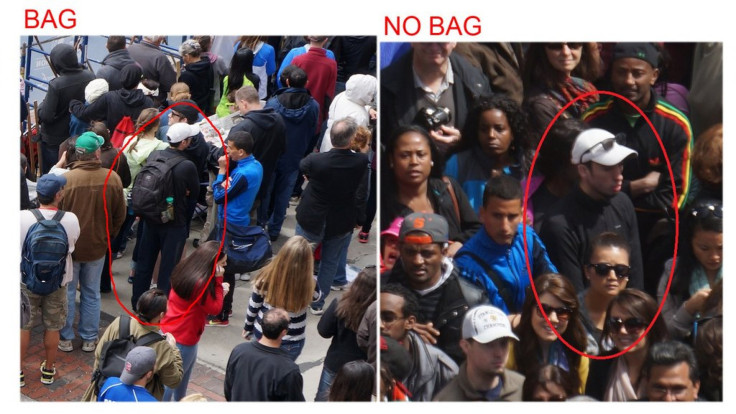 3. This 4chan image was of interest to users because of the fact that it shows a man with a stuffed backpack near the finish line who later is seen without the bookbag, which some users found suspicious.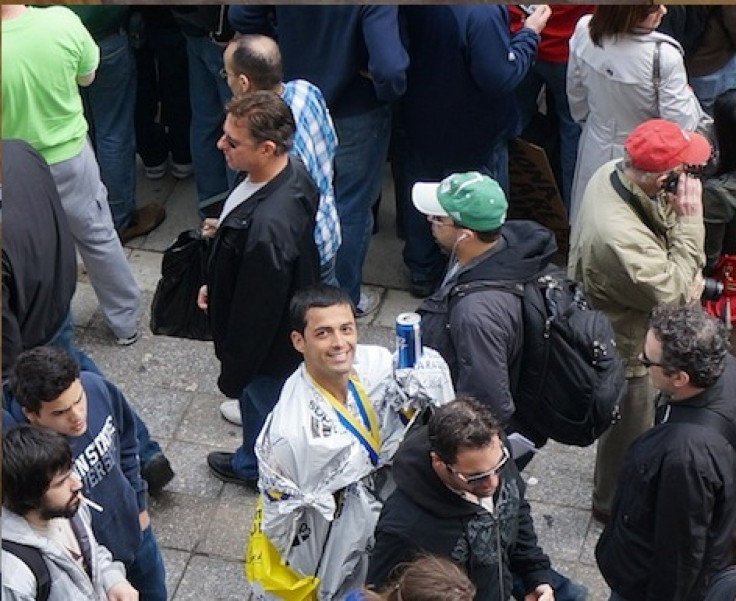 4. This image simply shows a darker-skinned male wearing a black jacket and carrying a black bookbag, which 4chan users suggest makes him a possible "suspect" in the incident.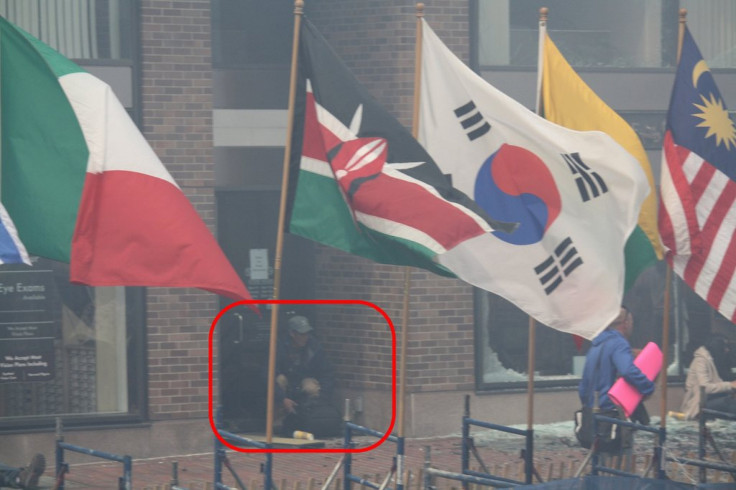 5. This 4chan photograph seems to show an individual doing something with a bag of some sort on the ground shortly after one of the explosions rocked the Boston Marathon.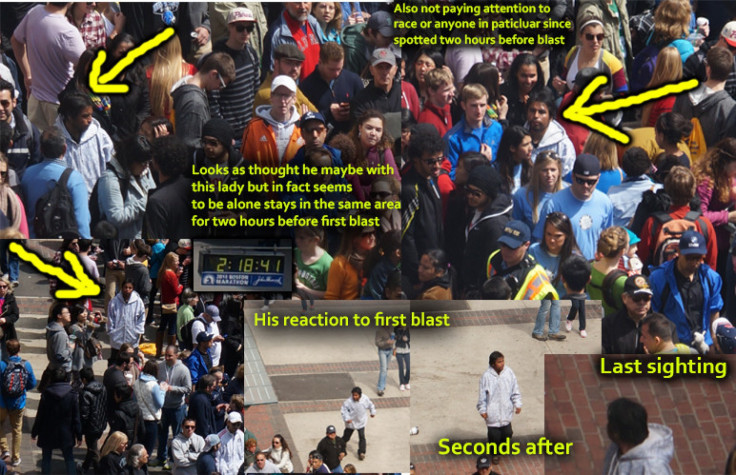 6. This image simply shows a man who is acting suspicious in the eyes of 4chan users.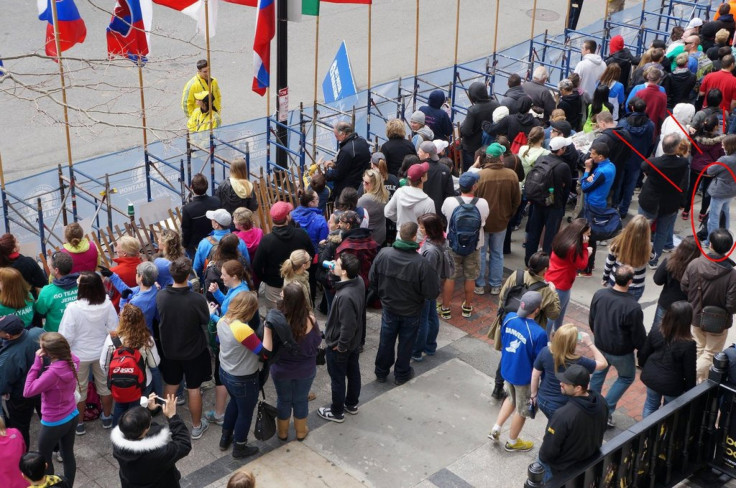 7. This image shows a woman with a black backpack between her legs. As the bombs did most of their damage to victim's legs and lower extremities, this led 4chan users to include this image in their compilation of potential "suspects."
8. This 4chan image shows a man with a backpack that looks very similar to the one in the photo that reportedly may have carried one of the bombs used in the Boston Marathon terror attack.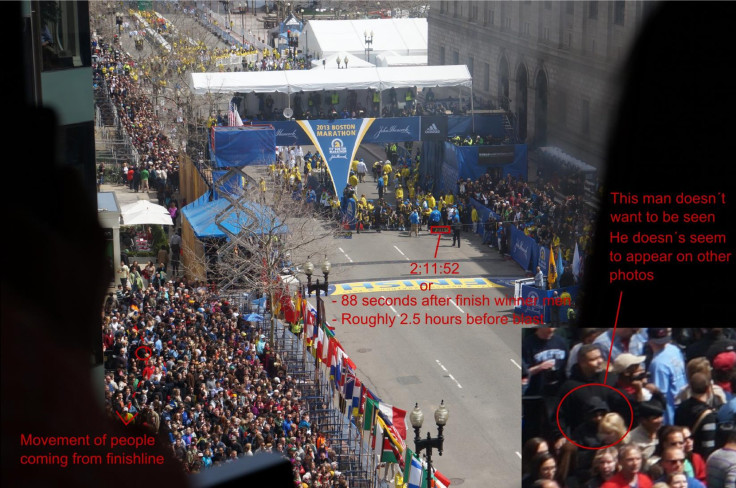 9. This Reddit image shows a dark-skinned man near the finish line wearing a dark jacket or sweatshirt with the hood up, which seems to fit the profile distributed by law enforcement officials after the attacks.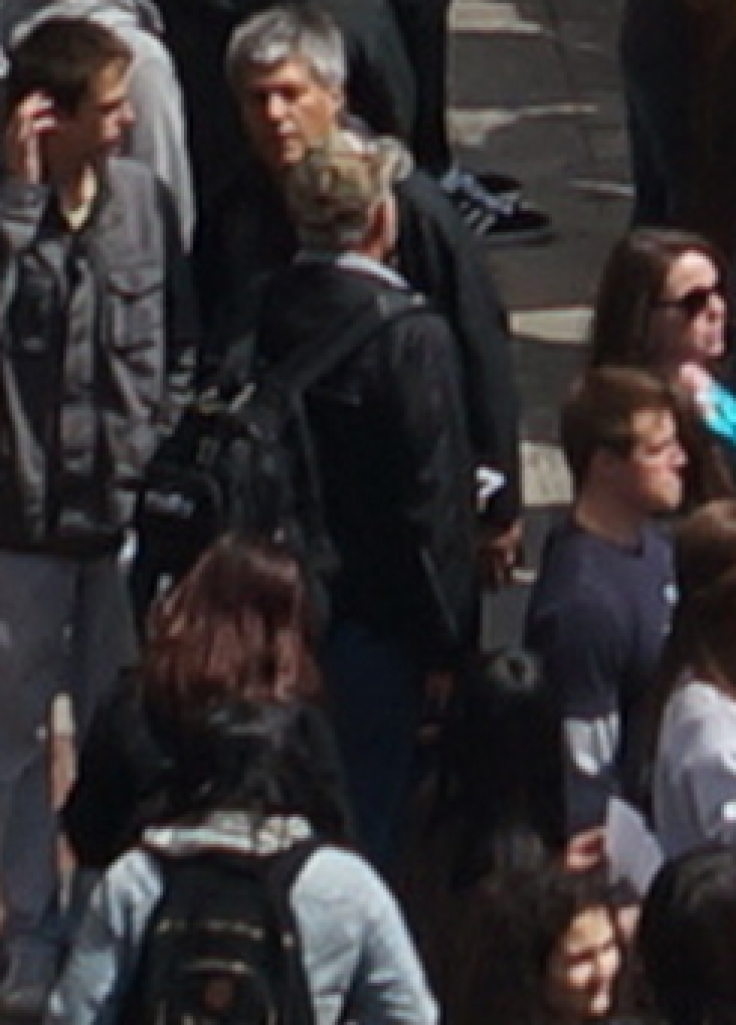 10. This Reddit image shows a man in a black jacket and camouflage hat wearing a black backpack.
It remains to be seen who the authorities believe conducted the Boston Marathon bombings, but these images serve as a reminder of how difficult a job the FBI has before them.
FOR FREE to continue reading
✔️ Unlock the full content of International Business Times UK for free
offer available for a limited time only
✔️ Easily manage your Newsletters subscriptions and save your favourite articles
✔️ No payment method required
Already have an account? Log in
© Copyright IBTimes 2023. All rights reserved.