10 Tech Entrepreneurs & Influencers To Follow In 2022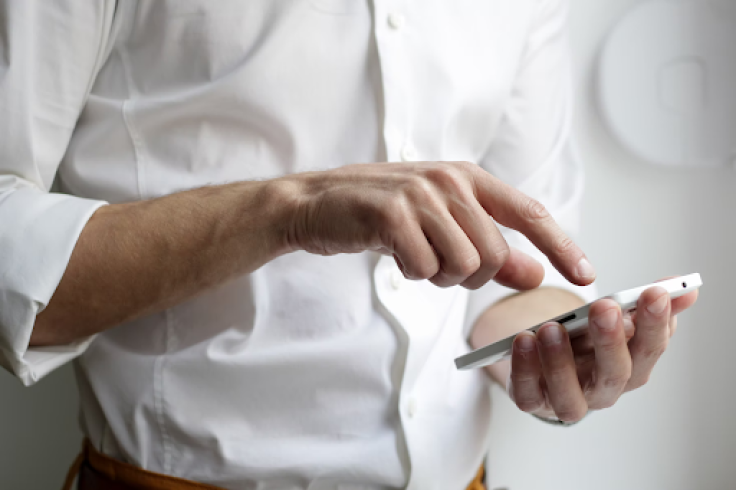 Technology is moving at a mind-bogglingly fast pace. Not only is technology itself constantly being evolved in an effort to come up with new innovative solutions, but tech entrepreneurs and companies are also constantly trying to come up with innovative ways to use existing technologies.
This holds especially true for the past few decades that were fueled by the advent and success of the Internet. The Internet facilitated many new opportunities for tech entrepreneurs, and it was a big part of many entrepreneurs' success. Today, around 60% of the global population has access to the Internet, and most things are connected to it in some way.
However, that doesn't mean that there aren't any exciting opportunities anymore. Especially considering current developments in the tech space. Blockchain technology has already had a massive impact on society, and it's still in its infancy. The world of technology is fascinating, and there are many great tech entrepreneurs to follow. Here are some of the top tech entrepreneurs and influencers to follow in 2022.
Elon Musk, CEO of Tesla
Elon Musk is a serial tech entrepreneur and the founder of SpaceX and the Boring Company. Currently, he is the CEO of Tesla and doubles up as its lead designer. Further, he co-founded OpenAI and Neuralink. In 1999, Musk founded X.com, which is now known as PayPal.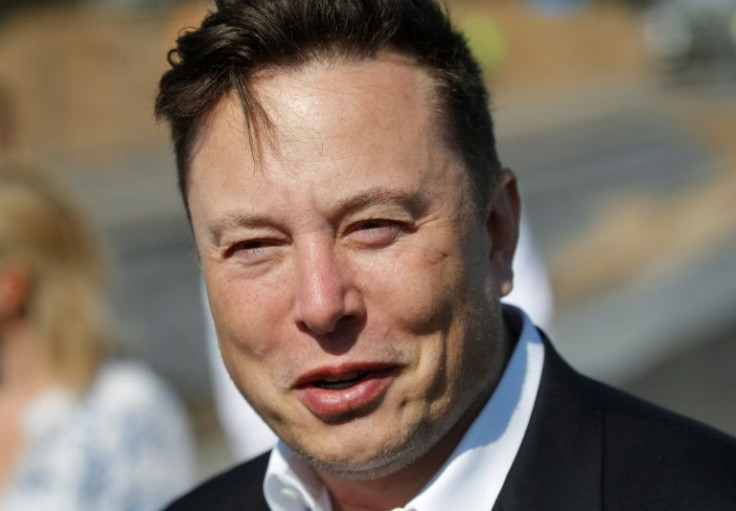 After he sold off his start-up company, Zip2, Musk became a multimillionaire in his early 20s. He is now the wealthiest person in the world, although he describes himself as "cash poor."
Musk was born and raised in South Africa and earned his degrees in physics and economics from the University of Pennsylvania. Musk's ideas and innovations are continuously shaping the future and the world. For example, he is among the tech entrepreneurs who are introducing space tourism, and he was a major driving force behind the rise in the popularity of electric vehicles.
Jack Dorsey, Co-founder of Twitter, CEO of Block, Inc.
Jack Dorsey is a very successful and well-known American technology entrepreneur with a net worth of over $9.7 billion. Among other things, Dorsey is the co-founder of Twitter and acted as its CEO until November 29, 2021. Further, he is the founder and CEO of Block, Inc., which is a financial payments company that was formerly known as Square.
Dorsey founded Block, Inc. in 2009 and set out to enable business owners to more easily accept payments. Today, the company employs way over 5,000 employees and rakes in annual revenue worth over $9 billion. One year before he founded Block, Inc., Dorsey was named as one of the top 35 innovators in the world under the age of 35 by MIT Technology Review.
Joachim van Wahden, E-Commerce Sales Director at novomind AG
Joachim van Wahden is the E-Commerce Sales Director at novomind AG, which is a German software company that develops intelligent commerce and customer service software solutions. Before van Wahden became a sales director, he was the company's Head of Digital Consulting. With well over a decade of experience as a digital commerce consultant, he is applying the knowledge and expertise he earned to novomind.
novomind AG is one of the leading European businesses in its field, and it supports around 250 companies in Europe and Asia with over 400 employees. One of the company's innovative software solutions is an omni-channel customer service platform that enables appointment booking via a WhatsApp Chatbot for all public hospitals in Abu Dhabi.
Garrett Camp, Co-founder of Uber, CEO of Expa
Garrett Camp is a true tech entrepreneur. He has a Bachelor of Science in Electrical Engineering as well as a Master of Science in Software Engineering from the University of Calgary and has founded multiple very successful technology companies.
Among others, he is the co-founder of the massively successful ride-hailing service Uber as well as the CEO and founder of Expa. Additionally, before he co-founded Uber, Camp founded StumbleUpon, which is a web discovery tool that he later went on to sell to eBay for $75 million in 2007.
After the success of his previous business ventures, Camp founded Expa, which provides support and funding to help great startups scale. Expa has already reached hundreds of millions of users and helped countless founders develop their businesses.
Marc Wilczek, COO of Link11
Marc Wilczek is the COO of Link11, which is a leading IT security provider in the field of protecting web services and digital infrastructures against cyber-attacks. The European company offers fully automated, cloud-based anti-DDoS protection with the fastest time to mitigate (TTM) available on the market. Link11 utilizes AI and machine learning to ensure that its TTM accurately recognizes malicious traffic as fast as possible.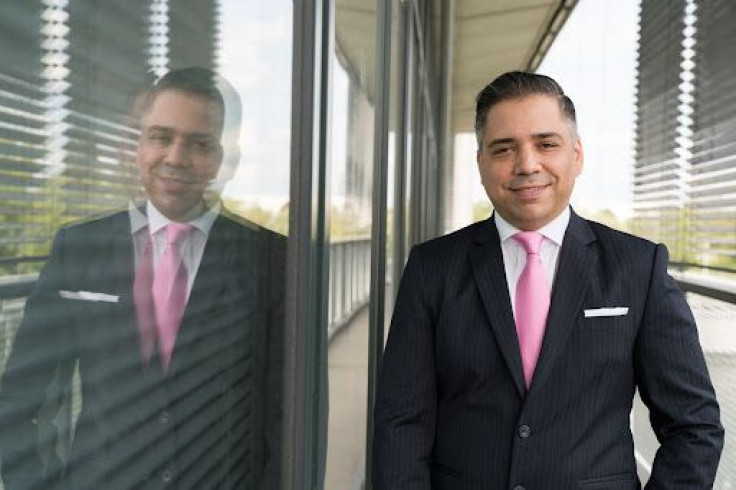 Wilczek has more than two decades of leadership and management experience. This tech entrepreneur is an expert marketer, and he has successfully managed and developed various businesses. Wilczek has a Master of Science in Management from London Business School and was awarded the Sloan Fellowship. Further, he attended Columbia Business School on academic exchange, where he was taught by Bruce Greenwald and Joseph Stiglitz, who received a Nobel Memorial Prize in Economics in 2001.
CZ, CEO of Binance
Changpeng Zhao, commonly known as CZ, is a tech entrepreneur and the CEO as well as the founder of Binance. He was born in China, has Canadian citizenship, and currently resides in Singapore. Binance is the largest cryptocurrency platform in terms of the daily trading volume. CZ got his computer science degree from McGill University. He then interned at a Tokyo Stock Exchange subcontractor before working at Bloomberg Tradebook.
Zhao's interest in the tech space has mainly been in cryptocurrency. Before he launched Binance, he worked at Blockchain.info and OKCoin. Today, CZ has a net worth of $1.9 billion. In 2021, he was on various Forbes lists, such as the Crypto Rich List, Singapore's 50 Richest, and Billionaires 2021.
In an interview, Zhao mentioned his intent to donate up to 99% of his wealth. He already displays philanthropy through the Binance Foundation, which is the first charity foundation in the crypto industry. He also launched Binance Smart Chain, which is a blockchain network.
Alexander Mamasidikov, Co-founder of Mineplex.io
Alexander Mamasidikov co-founded MinePlex, which is a unique project that combines traditional financial instruments and their properties, like stability and liquidity, with the security and transparency of blockchain technology. The innovative crypto-bank has its own liquid token and provides users with a single application that can be used to make transfers, buy a wide range of products with cryptocurrency, and more.
Before MinePlex was founded in 2020, Mamasidikov already worked on more than 72 crypto and blockchain projects and established himself as a successful serial entrepreneur. He is frequently featured in tech and crypto publications, such as Techtimes, Publish0x, and NewsBTC. Additionally, he is a digital marketing expert with more than a decade of experience, and he co-founded IEO Agency, which is a company that specializes in digital marketing.
Mamasidikov specializes in digital banking and was one of the first to participate in the development and implementation of initial exchange offerings. He also is an ICO expert and advisor at the IDACB.
Gehan Rajapakse, CEO of Precog.finance
Gehan Rajapakse is the founder and CEO of the fintech startup Precog.finance, which is a new decentralized ecosystem that automates the arbitrage between current crypto pairs and their futures. Rajapakse got his MBA from the Australian Institute of Business in 2019, and he has extensive leadership and project management experience across various industries.
Further, he is an expert in building businesses. Over the years, the tech entrepreneur has been successfully involved in building and launching 12 startup businesses across the tech, property, and hospitality industries.
Paul Davison, CEO of Clubhouse
Clubhouse is a different type of social network, which is based on audio. People around the world can engage with each other in real-time and have live discussions. Paul Davidson, the co-founder and CEO of Clubhouse did his undergraduate studies at Stanford University and got his MBA at Stanford Graduate School of Business.
Davidson has previous work experience at Google, Bain & Company, Benchmark, and Metaweb. During his time at Benchmark Capital, he learned a lot about entrepreneurship. He also previously founded Highlight, an app that enhances mobile ambient awareness, and later sold it to Pinterest.
Additionally, Davidson worked at Pinterest as a Product Lead and is a CoinList advisor. Elon Musk and Mark Zuckerberg made appearances on the Clubhouse app, and it continues to grow popular among users.
Christian Heinrich, Co-founder of carbmee
Christian Heinrich is a tech entrepreneur as well as a professor who is teaching digital transformation at Quadriga University of Applied Sciences in Berlin. His most recent business venture is carbmee, which is an enterprise software company that enables companies to reduce their carbon footprint by analyzing supply chains and identifying CO2 hotspots through its environmental intelligence system. With carbmee, businesses from a variety of industries can find and optimize their CO2 hotspots to reduce their emissions.
Heinrich has a doctorate in Business IT and a degree in Business Administration from Julius-Maximilians-University Würzburg. He wrote his thesis on integrated planning and decision-making systems in industrial companies. During his practical doctorate, Heinrich worked on multiple projects with various industrial companies, and he continued to do so for several years after he earned his doctorate.
FOLLOW MORE IBT NEWS ON THE BELOW CHANNELS