'The 100' Stars Eliza Taylor, Bob Morley Discuss Bellarke, Season 6 Romances
"The 100" fans have been clamoring for a Bellarke romance since the CW series began five years ago, but it has yet to happen. With Book 1 over and Book 2 set to start when Season 6 premieres later this month, is it finally time?
Well, Eliza Taylor (Clarke) does hope her character gets a new love interest.
"She's done it all," the actress told International Business Times at New York Comic Con in October. "I really wanted to play a mom, I got to do that. I mean, it would be nice for her to have a romantic partner again. It's been so long, and I feel like that's missing at the moment. So, hopefully, we get that."
In the recently-released Season 6 trailer of "The 100," it seems Clarke might be getting a little romance in the new world, as she appears to be kissing someone in the promo. Unfortunately for Bellarke fans, it's not Bellamy (Bob Morley). This does make sense, though, as the actor told a small group of reporters at NYCC that his character already has a relationship he's truly invested in.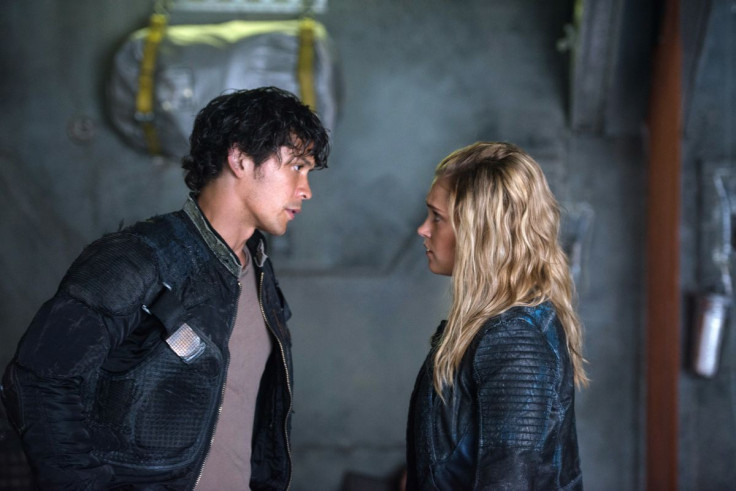 "I don't want Bellamy to be a dog towards Echo [Tasya Teles]," he told a small group of reporters at NYCC. "I want Bellamy and Clarke to be working together as a team. And in terms of romance and stuff like that, it's something that I — obviously it comes up a lot, and the fans rightly feel that way about it because the two of them work really well together, but I'll... only think about it really if [creator Jason Rothenberg] throws it up there."
Morley continued: "It's something that I'd have to consider because I do believe that Bellamy's a good man, in terms of that kind of stuff, in terms of relationships, and I do believe he wants to make it work with Echo."
Though that might not be what a lot of fans want to hear, at least both actors also shared with IBT that their characters will once again be working as co-leaders of sorts in the new season.
Find out what else is next for Clarke and Bellamy when "The 100" Season 6 premieres on The CW on April 30 at 9 p.m. EDT.
© Copyright IBTimes 2023. All rights reserved.