1,071 Fully Vaccinated Indiana Residents Have Died Of COVID-19
KEY POINTS
89% of breakthrough deaths occurred in people aged 65 or older
The state has reported more than 100,000 breakthrough COVID-19 infections
Indiana currently has a seven-day all-tests positivity rate of 14.3%
More than 1,000 Indiana residents have died of COVID-19 despite being fully vaccinated as the state continues to battle a surge of infections.
Health officials have reported a total of 1,071 breakthrough COVID-19 deaths in the state since it began administering the vaccine shots in December last year. At least 89% of the deaths involved patients aged 65 or older. The number of breakthrough deaths represents 0.030% of the state's fully vaccinated population.
Breakthrough COVID-19 infections have also been on the rise in Indiana. As of Dec. 23, health officials recorded a total of 101,623 coronavirus cases among the vaccinated, representing 2.869% of all inoculated residents, according to data from the Indiana Department of Health.
As COVID-19 cases surge across the state, Indiana recorded 7,967 infections among the unvaccinated and the vaccinated between Dec. 16 and Dec. 28. At least 58 deaths were also recorded between Dec. 18 and Dec. 28, as per the data.
The state health department's COVID-19 dashboard puts Indiana's seven-day all-tests positivity rate at 14.3% and its unique-individuals positivity rate at 24.4%. The highly transmissible Delta variant was found in 98.7% of samples tested in the month of December.
At least 27 counties in Indiana are currently in Red status and 65 in Orange. No counties are in Yellow or Blue. Several counties in the northeastern part of the state have gone back to the "orange status" for community spread, including Huntington County and Allen County.
"Allen County's return to the orange status is good news, but cases and positivity are rising again. That is concerning and reinforces the need for preventive measures such as masks and physical distancing, particularly as people plan for New Year's gatherings," Matthew LeBlanc, a spokesperson for the Allen County Health Department, told WANE.
Officials are still urging residents to get vaccinated against COVID-19 even as breakthrough cases rise, noting that the shots help prevent severe illness, hospitalizations and deaths. As of Wednesday, Indiana fully vaccinated 3,549,956 residents.
Despite the Delta variant dominating Indiana, concerns about the heavily mutated Omicron variant have grown in recent weeks since the first case of the new strain was detected in the state on Dec. 19.
The city is expected to be in the national spotlight in January when it is scheduled to welcome tens of thousands of people in Indianapolis for the College Football National Championship Game.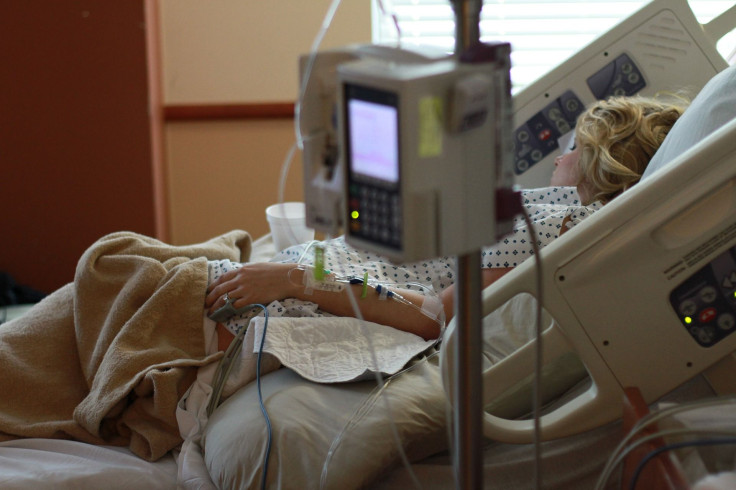 © Copyright IBTimes 2023. All rights reserved.