1,090 Fully Vaccinated Indiana Residents Died Of COVID-19; 112,000 Breakthrough Cases Recorded
KEY POINTS
At least 88% of breakthrough deaths occured in people aged 65 and older
Indiana has a seven-day all-tests positivity rate of 20.5%
Indiana has fully vaccinated 54% of its residents
More than 1,000 fully vaccinated residents in Indiana have died of COVID-19 as the number of breakthrough infections rises amid the spread of the highly contagious Omicron variant.
As of Dec. 30, at least 1,090 Indiana residents died of breakthrough COVID-19, representing 0.031% of the state's fully vaccinated population. At least 88% of the breakthrough coronavirus deaths occurred in people aged 65 or older, according to the state's latest COVID-19 Vaccination Breakthrough report.
The number of breakthrough COVID-19 cases also increased to 112,773, representing 3.173% of all vaccinated people in Indiana, the report showed.
The report comes as Indiana sees a surge of COVID-19 infections and deaths amid the spread of the Omicron variant. Between Dec. 27 and Jan. 3, health officials recorded 8,533 new coronavirus cases among the vaccinated and unvaccinated. COVID-related deaths also increased by 172 between Dec. 19 and Jan. 3, the Indiana Department of Health's dashboard showed.
The state now has a seven-day all-tests positivity rate of 20.5% with a 31.7% positivity rate for unique individuals. Unique individuals are persons who were tested multiple times but counted only once.
The rising number of COVID-19 cases and the dwindling availability of tests have now prompted Indiana to restrict rapid antigen tests to individuals aged 18 and younger and symptomatic patients aged 50 and older. Additionally, the state said it would extend hours at some community testing and vaccination clinics.
The new guidelines, released Tuesday by the Public Health Department, aim to ensure that students stay in school and that people who need monoclonal antibody treatments receive their medication as soon as possible.
People who do not fall into both categories may still be able to get polymerase chain reaction tests. However, this type of test may take up to three days to produce results.
The new guidelines come as Indiana is now guaranteed to receive only 11,000 rapid tests per week. The state normally uses 50,000 rapid antigen tests every week.
Since the beginning of the pandemic, Indiana has recorded a total of 1,286,590 cases and 18,605 deaths. At least 54% of its residents are now fully vaccinated against COVID-19.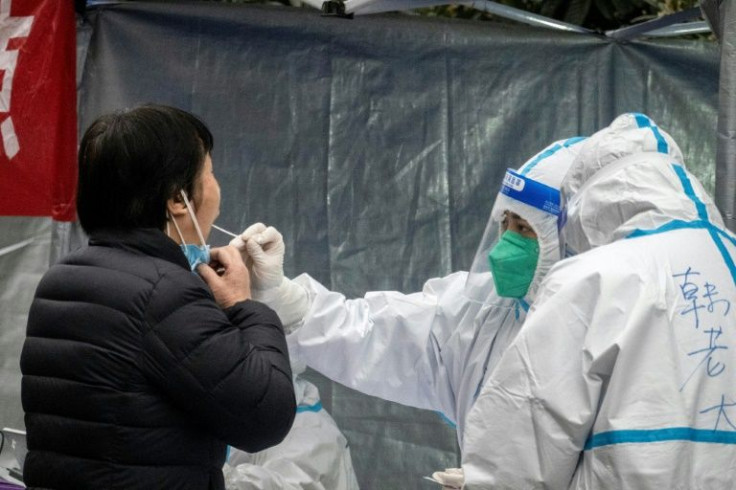 © Copyright IBTimes 2023. All rights reserved.
FOLLOW MORE IBT NEWS ON THE BELOW CHANNELS