11-Month-Old Under Grandmother's Care Dies Of Fentanyl Overdose During Mother's Unsupervised Visit
An 11-month-old baby under the care of her grandmother in South Carolina died of a fentanyl overdose during her mother's unsupervised visit. Both women have been charged in connection with the child's death.
The baby's mother, 33-year-old Joyce Renee Stover, was arrested Monday on a charge of homicide by child abuse while the grandmother, 55-year-old Sharon Elaine Jordan, was charged with felony unlawful neglect of a child.
The victim was found unresponsive at Jordan's home in Chester County on Oct. 30, reported Herald Online. Emergency officers tried to resuscitate the baby but did not succeed. The child was then pronounced dead.
Investigators found that Jordan was the sole legal guardian of the infant and Stover was not allowed to be alone with the child during her visits. However, Jordan left the child alone with Stover as she went out on Oct. 30. When Jordan returned after 30 minutes, she found Stover standing over the kitchen sink, appearing to be asleep with the unsupervised baby on the kitchen floor.
Jordan told the investigators she placed the baby who was active and playing back in the crib. She also claimed that when she checked the crib later, she found the child unresponsive, reported WBTV.
Jordan admitted to the investigators that Stover used opioids, including fentanyl, on the day of the incident. The investigators also found a bottle of naloxone in the crib. Naloxone, also known as Narcan, is often given to people who show signs of an opioid overdose.
"This incident, this death, illustrates just how dangerous fentanyl is," Chester County Sheriff Max Dorsey said. "There has been a national campaign to try and show how dangerous it can be. And now it has taken the life of someone so innocent as this child."
According to the Centers for Disease Control and Prevention, fentanyl is a synthetic opioid pain reliever that is 50-100 times more potent than morphine.
It is estimated that around 93,000 people died of drug overdoses in the United States last year.
Earlier this month, a Florida couple was charged after a 2-year-old child died of a fentanyl overdose. The couple reportedly confessed to leaving their sleeping daughter alone in a bedroom while they had sexual intercourse. However, when they checked on the toddler afterward, they found her unresponsive, with vomit coming out of her mouth. They called 911 and the child was rushed to a hospital where she was pronounced dead. Authorities later found the girl's mother sold fentanyl while the father was an active user of the drug.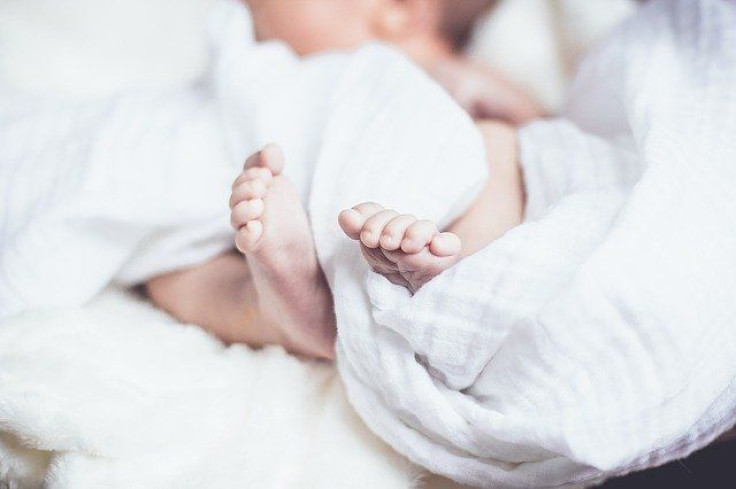 FOLLOW MORE IBT NEWS ON THE BELOW CHANNELS