11-Month-Old Who Lived In Deplorable Conditions Dies Of Extreme Malnutrition; Parents Charged
A Florida couple has been charged after their 11-month-old daughter died of extreme starvation, according to an arrest affidavit.
Mark Brittian, 26, and Margaret Lehman, 23, from Leesburg, were charged with aggravated manslaughter of a child after their infant daughter died last week. On Aug. 2, the deputies from the Lake County sheriff's office responded to a report of an unresponsive child who is not breathing. The infant was rushed to a hospital after performing life-saving measures but was pronounced dead later, reported news outlet Leesburg News reported.
A medical examination revealed that the child was extremely underweight and underdeveloped for her age. The doctors believe that the infant did not have food for at least two to three days before her death and determined the cause of death as extreme starvation.
The police said the couple's house was in deplorable conditions, reeking with garbage and rotten food. According to court records, the home was so cluttered that it appeared as though hoarders lived in there, reported Click Orlando.
The infant was found covered in dirt that appeared to be dried feces. The girl did not have any obvious signs of trauma but her body was covered with rashes and her thighs had open sores. The malnourished girl weighed 13 pounds and 4.4 ounces and both her eyes and abdomen were sunken, according to the court records.
During a police interrogation, the couple admitted that the infant had a low-grade fever for a few days and had skipped certain meals as she would not take the bottle. However, the medical examination confirmed that the child had only a "scant" amount of material in her intestines, Fox News reported, citing the arrest affidavit.
The infant's father, Brittian, tested positive for cocaine use and admitted to using the drug in the days leading up to the accident.
The couple has been booked at the Lake County Jail on $50,000 bond each. Brittian was released after posting bond while Lehman remained in the prision Tuesday night.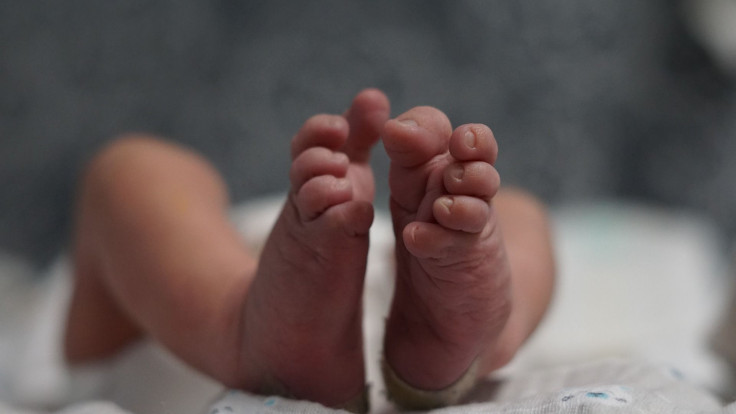 In June, a Texas couple was charged with an offense causing grievous injury after their severely malnourished 1-year-old child died with sores on her body. A medical evaluation revealed that during her death, the girl weighed only 8 pounds and had dirt plastered on her body.