11-Year-Old Girl's Kidnapping Attempt Foiled By Good Samaritan With Handgun
A good Samaritan with a handgun foiled an attempt to kidnap an 11-year-old girl in Phoenix, Arizona, the city's police department said Monday.
According to Sgt. Tommy Thompson with Phoenix police, the victim was walking to school at 7:30 a.m. local time (10:30 p.m. EDT) on April 3 when the kidnapping attempt took place. The suspect approached the girl from behind and took her by surprise, grabbing her arm and pulling it behind her. He then put an arm around the girl's face and started talking to her.
That was when a person – carrying a handgun at the time – saw the suspect talking to the girl and knocked him over, warning him to leave the child alone. When the good Samaritan pointed a gun at the suspect, the latter fled from the scene. He was last seen running westbound on Morningside Drive, Phoenix.
The girl initially opened up about the incident to her teacher the next day. She also said she did not know the suspect. It was unclear if she was familiar with the witness.
Investigators were yet to locate the kidnapping suspect. They said they planned to release a sketch of the suspect sometime next week. Meanwhile, he was described as an African-American man with very dark complexion and green eyes. He was wearing a black hoodie and a nose ring in his left nostril when he tried to kidnap the child.
The victim's father told AZ Family that his daughter was shaken by the incident but was relatively unharmed. He also added that he will be driving her to school every day for the time being. The district wrote a letter informing the parents of the children attending schools in the area about the incident.
Don George, who lives in the neighborhood said it was normal to see children walking to their respective schools in the morning.
"Kids walk up to school two blocks to the east," George said. "It's a grade school and probably 25 kids walk by here every morning between 7:30 and 8. They told us somebody from the north side of this block intervened and stopped the guy from abducting the little girl. Congratulations, you get an award for this my friend."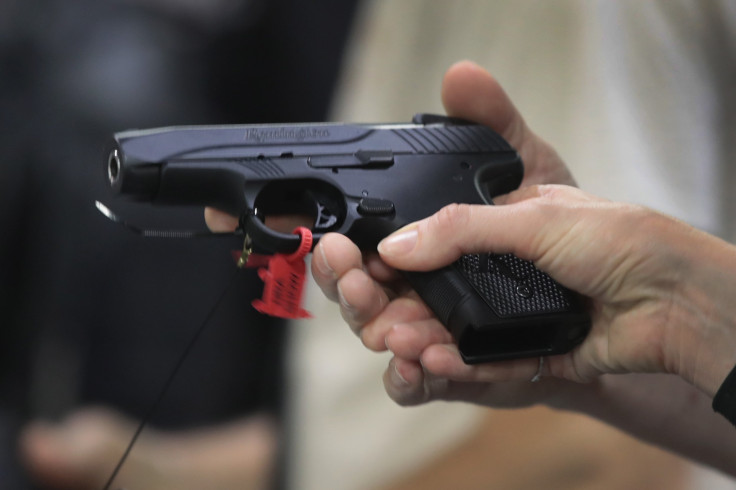 Another neighbor, who wished to remain anonymous, told Fox 10 Phoenix that the news was shocking. "Normally, that doesn't happen in this kind of neighborhood. As you can tell, it's kind of quiet," the neighbor added.
Anyone with information regarding the incident was requested to contact the Phoenix Police Department Child Crimes Unit at 602-534-2121. Tipsters who wish to remain anonymous can drop their information pertaining to the case by contacting Silent Witness at 480-WITNESS or 480-TESTIGO for Spanish.
© Copyright IBTimes 2023. All rights reserved.
FOLLOW MORE IBT NEWS ON THE BELOW CHANNELS