12 Interesting Martin Luther King Jr Facts You May Not Know
KEY POINTS
Martin Luther King Jr. was born 92 years ago on Jan. 15, 1929
The civil rights leader survived an assassination attempt a decade before his murder in 1968
King first met his wife, Coretta Scott, over the phone
Martin Luther King Jr. is a name most have likely already heard of but not everyone knows the details of his duty-filled life.
King is widely recognized as the most prominent figure of the civil rights movement during the 1950s and 1960s. To commemorate what would have been his 92nd birthday, here are 12 of some of the most interesting facts about King.
1. He wasn't always Martin Luther King Jr.
He was born Michael King Jr. on Jan. 15, 1929, in Atlanta, Georgia. But after his father was heavily influenced by Protestant Reformation leader Martin Luther, he changed his then-5-year-old son's name in 1934.
2. King is the only American, aside from George Washington, whose birthday is a national holiday
Martin Luther King Jr. Day became a federal holiday in 1986, according to USA Today. Although it took a while for all states to hop on board, all eventually agreed, with South Carolina being the last to officially observe the holiday in 2000.
3. He was kicked out of the first grade
King enrolled in first grade at age 5. But his teacher, convinced that he was too young for first grade, expelled him. None of the parties involved knew that King would later on skip two more grades -- ninth and 12th -- because of his academic achievements.
4. King enrolled in college at age 15
King was accepted into Morehouse College at age 15, where he took up a degree in sociology instead of finishing 12th grade and going through formal high school graduation.
5. One of his first jobs included working for the newspaper
King worked for a newspaper as a young man. Due to his exemplary work ethic, he received praise in his job and was promoted, becoming the youngest assistant manager for the Atlanta Journal delivery station at the age of 13.
6. His heart has always been for the people
King's encounters with racial discrimination started at a young age. In "The Autobiography of Martin Luther King, Jr.," King recalled the day when his white friend suddenly refused to play with him. It was then when he first felt the passion to fight against racism.
7. King escaped an assassination attempt a decade before his death
On Sept. 20, 1958, a woman named Izola Ware Curry approached the Baptist minister and asked him if he was the famous Martin Luther King Jr. When King answered yes, the lady replied, "I've been looking for you for five years," and stabbed a letter opener deep into King's chest.
Several hours of surgery followed after the assassination attempt that King luckily survived. He later said in a statement that he felt no ill toward the mentally disturbed woman.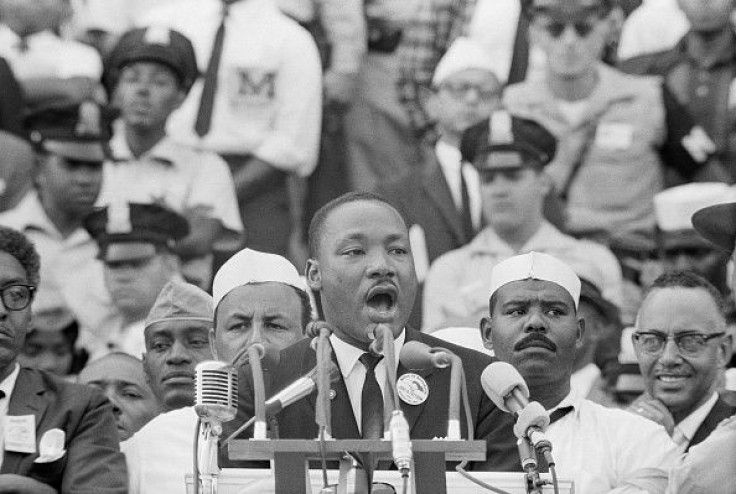 8. He met his future wife over the phone
While pursuing his doctoral studies in systematic theology at Boston University, King revealed to his friends that he had yet to meet a woman he seriously liked. His friend, Mary Powell, then introduced Coretta Scott to him, and the two first interacted over the phone before agreeing to meet.
Recalling their love story, King wrote in his autobiography, "She was a mezzo-soprano and I'm sure she would have gone on into this area if a Baptist preacher hadn't interrupted her life."
9. King wrote several books throughout his life
Some of the civil rights leader's books include "Stride Toward Freedom," "Where Do We Go From Here" and "Why We Can't Wait." On top of that, he also published an autobiography book, a book of his sermons and a collection of his broadcasted addresses.
10. He won a Grammy award
One of King's most controversial addresses later on became the reason he was awarded a Grammy. The speech, titled "Why I Am Opposed to the War in Vietnam," left several listeners shocked due to his blunt opposition. But the speech would eventually be recorded on vinyl and earned him a best spoken word album accolade at the 1971 Grammy Awards.
11. The most memorable part of his "I Have a Dream" speech was unplanned
As he read the contents of his speech that day in Washington, King grew more and more impassioned, causing him to steer away from the script and uttering the words many still remember to this day.
The famous lines "I have a dream that one day this nation will rise up, live out the true meaning of its creed…" were improvised.
12. King was the youngest man to have received the Nobel Peace Prize
Only 35 years old at the time, King received the Nobel Peace Prize in 1964 for his unwavering pursuit of freedom, equality and peace.
© Copyright IBTimes 2023. All rights reserved.