13-Year-Old Double Murder Suspect Back In Custody After 'Massive' Manhunt
A teenaged double murder suspect was taken back into police custody after a manhunt on Wednesday.
13-year old Jericho W. of North Carolina appeared at his uncle's house at around 10 p.m. asking for food and a shower when his mother turned him in to the U.S. Marshals Service Fugitive Task Force.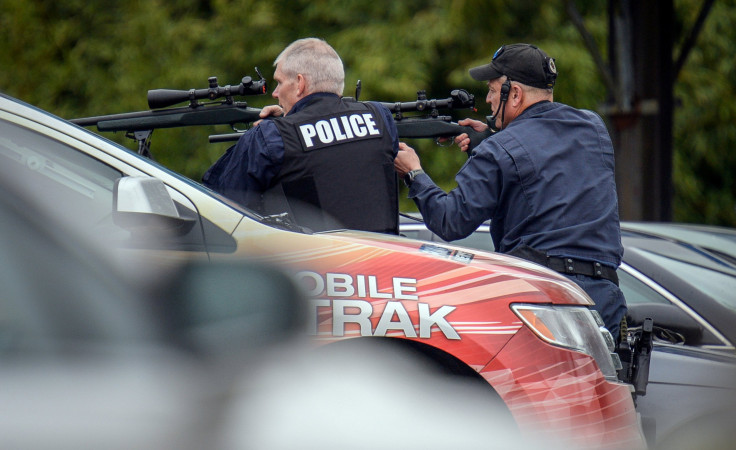 Jericho was charged with two counts of first degree murder and robbery with dangerous weapons and escaped during his scheduled court appearance on Tuesday in Lumberton, North Carolina.
The suspect was detained along with his 19-year-old companion in October when deputies found Frank Thomas, 34, and Adam Thomas, 33, dead in their shared residence.
According to CNN, the boy was to be transferred to a juvenile facility on Wednesday night.
There is a "high degree of concern for the safety of both the juvenile and the public" among the authorities due to Jericho's "prior history of assaultive and unpredictable behavior."
Fox News reported that boy's mother, Nikki Jacobs said that he spent Tuesday night and the entire Wednesday inside his grandmother's old abandoned home before finding a bicycle and riding it to his uncle, Wayne Lambert's house.
The North Carolina Department of Public Safety stated that Jericho is now being held in secure custody at the Cumberland Regional Juvenile Detention Center in Fayetteville.
Due to his age, the details of Jericho's release are withheld; however, authorities say that releasing the first name and last initial of juvenile escapees are allowed.
On Tuesday, U.S. Marshals also pursued and arrested a 14-year-old boy in Cleveland, Ohio who was charged with aggravated murder, discharging a firearm, felonious assault, having weapons under disability and carrying a concealed weapon, Cleveland19 News reported.
The Memphis Shelby Crime Commission reported 671 cases of juvenile crimes this year which is a 58% increase over the same period last year and the crimes committed are serious offenses such as murder, rape, kidnapping and robbery.