13-Year-Old Told She'd Get Killed If She Refused To Work At Laundry Business: Prosecutors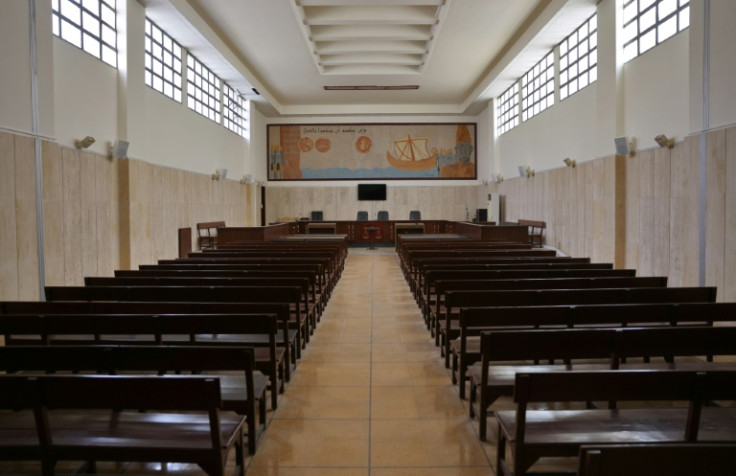 KEY POINTS
Four people are accused of human trafficking, benefiting from forced labor and money laundering
Their laundry business allegedly employed at least 121 employees who were potentially victims of labor trafficking
One victim alleged that at 13, she was forced to work nights while also attending school during the day
Four people are facing charges in connection with human trafficking of labor from Central America, benefitting from forced labor and other offenses at their commercial laundry business in Virginia, according to a newly unsealed court indictment.
One of the victims was alleged to have been brought to the U.S. as a migrant when she was only 13 years old and forced to work nights at Magnolia Cleaning Services, a laundry business in Williamsburg, while also attending school during the day, the U.S. Attorney's Office for the Eastern District of Virginia announced in a Friday news release.
The girl lived with the facility's manager, identified as 47-year-old Ana Patricia Landaverde, who allegedly threatened to have the girl deported if she refused to work and promised she would be killed upon returning to El Salvador, the Sacramento Bee reported, citing court documents.
The girl had to pay debts to the manager, $325 in monthly rent, as well as up to $300 each month for food, the documents stated.
The 13-year-old was also barred from contacting anyone besides Magnolia Cleaning Services or making friends with students at the school she was attending, according to the court documents. When she did make friends, Landaverde would allegedly beat her with a belt, prosecutors stated.
Landaverde is one of the four people charged in a case involving the human trafficking of individuals from Central America, benefiting from forced labor, money laundering, and various other immigration-related offenses, such as harboring undocumented non-citizens, according to prosecutors.
Since 2015, Landaverde, 64-year-old facility owner and managing director Jeffrey Dean Vaughan and 68-year-old co-owner and shift supervisor George William Evans "employed, transported and harbored undocumented non-citizens" to work at their commercial laundry business and threatened "deportation or other legal consequences if they stopped working," according to allegations in the 33-count indictment.
A fourth person identified only as FNU LNU in court documents is accused of illegally supplying fake identification documents for the migrant workers.
The fourth unnamed defendant has an attorney representing them. However, Landaverde, Vaughan and Williams did not have lawyers as of Friday, a spokeswoman for the attorney's office told McClatchy News.
Landaverde, Vaughan and Evans made their initial appearance in court Thursday, WRIC reported. Vaughan and Evans are each being held on a $25,000 bond.
Between 2018 and 2022, the commercial laundry business' wage records allegedly showed that it employed 121 employees who were potential victims of labor trafficking. These employees allegedly had invalid or mismatched Social Security Numbers. The records stated that the workers were paid $1.2 million during this time period.
Those brought to the U.S. to work at Magnolia allegedly "incurred substantial debts" in connection with the costs to get them into the U.S., according to the indictment. These debts were used as "leverage" by Landaverde, Vaughan and Evans to keep the workers under their control and make them work long hours, the indictment stated.
The employees were allegedly prevented from ever leaving.
Many of the workers were allegedly forced to pay rent to live at the laundry facility with no access to a kitchen, shower or bath, the indictment stated. The facility lacked air conditioning in the summer and had no heat in the winter.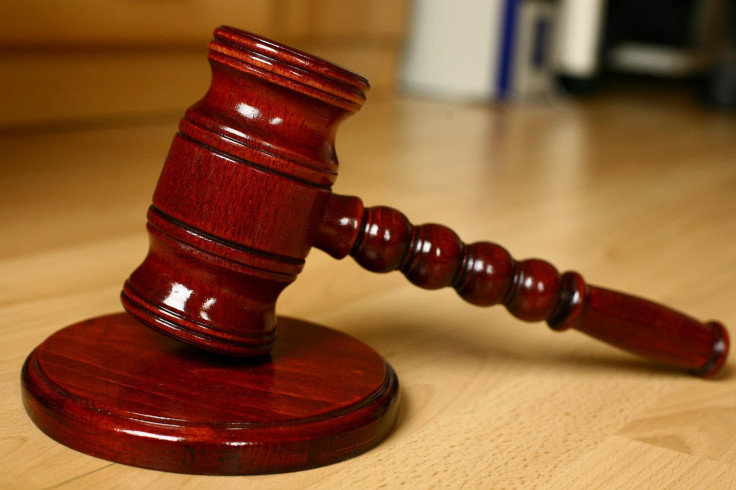 © Copyright IBTimes 2023. All rights reserved.