143 Fully Vaccinated Oregon Residents Who Received Pfizer Vaccine Have Died Of COVID-19
KEY POINTS
More than 15,000 Pfizer recipients in Oregon have tested positive for COVID-19
Moderna and J&J recipients have also reported getting infected with COVID-19
The majority of Oregon residents with COVID-19 are patients aged 65 and older
More than 140 fully vaccinated individuals in Oregon have died of COVID-19 despite receiving the vaccine developed by Pfizer-BioNTech, according to state data.
At least 143 Oregon residents who have received two doses of the Pfizer COVID-19 vaccine have died of the virus as of Oct. 14. The state has also recorded 15,057 breakthrough infections and 562 breakthrough hospitalizations among Pfizer recipients since the beginning of the pandemic, according to the latest data.
Among those who received the two-dose Moderna vaccine, 72 have died of COVID-19. There have also been 7,938 breakthrough cases and 333 breakthrough hospitalizations.
Since the beginning of the pandemic, 34 Johnson & Johnson recipients have died, while 203 have been admitted. Overall, 3,648 J&J recipients have been diagnosed with COVID-19.
Across the state, health officials have recorded a total of 30,687 breakthrough COVID-19 infections as of Thursday. The median age of breakthrough infections occurred in fully vaccinated individuals aged 48.
Of the total number of cases, 3.8% occurred in residents of care facilities or senior living communities. At least 25.1% involved patients aged 65 and older and 2.5% in children between the ages of 12 to 17.
The Oregon Health Authority has recorded a total of 348,766 COVID-19 cases among the unvaccinated and vaccinated, with 1,093 additional cases reported on Sunday alone.
The state has also reported a total of 4,161 coronavirus-related deaths, 26 of which were reported on Sunday, according to an analysis by The New York Times.
Despite the rising number of breakthrough COVID-19 cases, health experts still urge Americans to get vaccinated. Experts also note that while no vaccine is 100% effective against the novel coronavirus, they are still capable of preventing deaths, hospitalizations and severe cases.
"There will always be a proportion of individuals who will still remain susceptible to infection and illness," Professor Lawrence Young, a virologist at the University of Warwick's Medical School, told CNBC.
Against the more transmissible Delta variant, which is currently the dominant strain in the U.S., Pfizer's vaccine is above or close to 90% effective in preventing hospitalization and severe disease, according to a Qatar study.
A preprint Canadian study found that one dose of Moderna offered 72% protection against symptomatic infection. However, the study cannot estimate the protection with two doses.
A study conducted in South Africa, where the Delta variant dominates, found that the J&J vaccine provides 71% protection against hospitalization.
Across the country, COVID-19 case numbers and hospitalizations have also been steadily decreasing over the past weeks. As of Monday, the rolling daily average was 83,576 new cases. However, case rates in states experiencing cold weather have seen a recent uptick.
Five U.S. states have seen a 10% increase in COVID-19 cases compared to last week -- Iowa, Oklahoma, Alaska, Vermont and New Hampshire, according to data from Johns Hopkins University.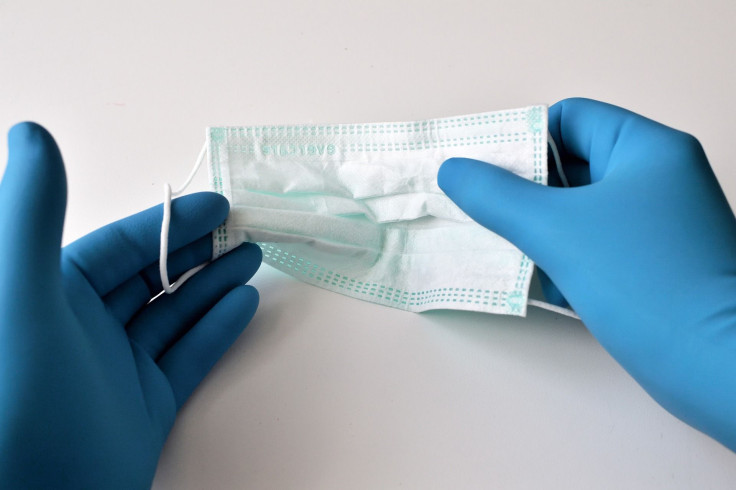 © Copyright IBTimes 2022. All rights reserved.
FOLLOW MORE IBT NEWS ON THE BELOW CHANNELS