15-Year-Old Florida Boy Killed, 2 Teens Hurt After Crashing Maserati They Stole From Driveway
KEY POINTS
The teenagers snuck out of their homes before stealing the car
Deputies were responding to an unrelated call when they spotted the teens
The car went over a curb, hit a business sign and flipped, causing the crash
Three teenagers snuck out of their homes at night, stole a Maserati, and went on a high-speed drive that ended with one of them being killed in a crash in St. Petersburg, Florida.
One of the teens remains in critical condition while the driver is expected to survive.
Malachi Daniels, 16, and two 15-year-olds, Keondrick Lang and Mario Bonilla, slipped out of their homes Saturday night and stole the car a few in the wee hours of Sunday, Tampa Bay Times reported.
"We've talked to the parents and they last saw them at home when they went to bed and they said they were home," Pinellas County Sheriff Bob Gualtieri said at a news conference Sunday.
Gualtieri said one of the teenagers' siblings "didn't even know he left" despite sharing a room with him.
Deputies were responding to an unrelated burglary call Sunday morning when they spotted the teenagers trying to break into vehicles. They then found a 2016 Silver Maserati that was unlocked with its keys still in the ignition, according to a Pinellas County Sheriff's Office press release.
Lang "stealthfully" opened the door by covering his hand with his shirt and entered the vehicle, Gualtieri said. The two friends also jumped in.
The teenagers revved up the luxury car and pulled out of the driveway with the lights off.
Patrol deputies on the ground tried to stop the teenagers but did not chase them when Lang sped away.
"We probably have one of the most restrictive pursuit policies of any agency in the state," Gualtieri added. "We don't engage in pursuits because they're dangerous."
Lang drove at 80 mph, more than twice the legal speed limit, and lost control. He drove over a curb and slammed into a business sign, causing the Maserati to flip over.
Bonilla, the front-seat passenger, died at the scene. Daniels was rushed to the hospital with life-threatening injuries. Officials said the teenager might not pull through. Lang also suffered injuries but is expected to survive, according to Insider.
"These are young kids," Gualtieri went on to say. "They're inexperienced drivers, no drivers licenses, driving at 3:30 in the morning, 80 mph, and the car starts fishtailing all over the road. He had no control over the car at that point."
The teenagers involved in the crash have no criminal history but were stopped together on Sept. 11 by a Kenneth City police officer in a residential area.
They were walking "at 4 am, all wearing black hoodies, faces covered, walking through a residential area," Gualtieri said. The teens were allowed to go at the time, and their parents were informed of the incident.
The families "said that they had noticed some concerning behavior and they were trying to work through it," Gualtieri said at the press conference.
The crash continues to be investigated.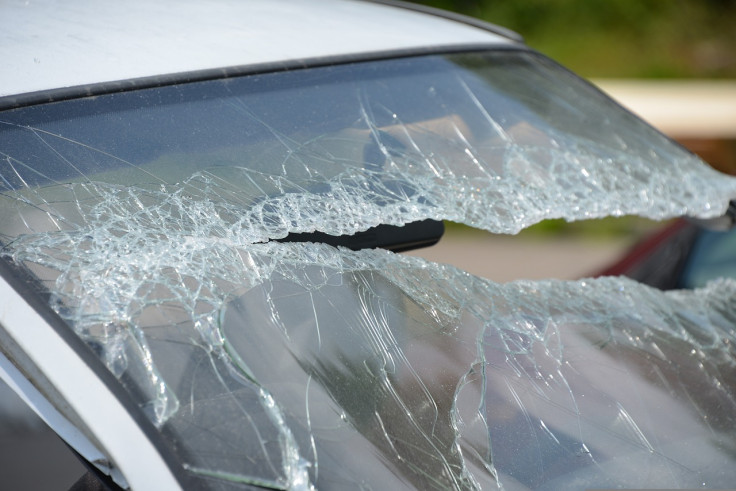 © Copyright IBTimes 2022. All rights reserved.
FOLLOW MORE IBT NEWS ON THE BELOW CHANNELS