Student Killed, Another Injured After Suspected Stolen Car Rams Into Them While Crossing Road
KEY POINTS
The pedestrian crash took place near the University of Cincinnati campus
A passenger in the car was found at the crash site with minor injuries
Three other suspects fled the scene after the students were struck
A university student was killed and another was injured in Ohio after they were struck Wednesday afternoon by a car that appeared to be stolen.
One of the occupants inside the car was also injured, while the other suspects fled the scene.
The pedestrian crash took place while the University of Cincinnati (UC) students were crossing a road near campus, WCPO 9 reported.
First responders arrived at Jefferson Avenue near University Avenue just before 4 p.m. after receiving reports of two pedestrians being hit by a vehicle. They found three individuals injured at the scene.
One of the students was taken to the hospital and succumbed to their injuries. The other student sustained minor injuries and received treatment from the hospital.
Officials said one of the passengers of the vehicle was also found at the scene and treated for minor injuries.
The identities of the crash victims were not immediately released.
"It was so loud," UC student John Sikora told the outlet while speaking about the crash.
Sikora heard the crash and called 911 from a residence hall near the spot.
"Could hear it super clearly through my window," Sikora added. "It sounded like metal on metal, like you'd hear in an ordinary car crash, but it wasn't metal on metal obviously."
"That's terrifying," another UC student, Americus Land, told the outlet.
Land was asked by a cop to turn around when she was walking back home after the crash.
"I make this walk two to three times a week, both ways I cross the street three to four times. Not good. Not good," Land added.
Investigators suspect that the vehicle involved was stolen. They are on the lookout for three other suspects, who escaped following the incident.
UC President Neville Pinto confirmed that the two victims were students of the university.
"I want to share our deepest condolences with the family of our student whose life was taken far too soon. For our injured student, our hopes remain focused on a full recovery. Our thoughts and prayers are with both families and their loved ones," Pinto said in a statement, as per the outlet.
Chandelle Swigart, a junior at UC, witnessed the crash and said they were not surprised by the news.
"The crosswalk doesn't even give you enough time to get across the street before it turns red," Swigart told Local 12. "It doesn't give you enough time. And people are always speeding through that intersection, so, honestly, I wasn't that surprised. I knew it was coming."
Officials closed Jefferson Avenue from both directions as the scene was being investigated following the crash.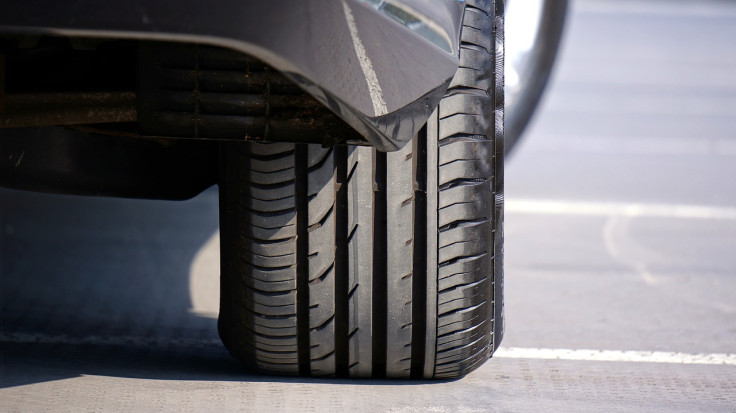 © Copyright IBTimes 2023. All rights reserved.