155 People Have COVID After Being Fully Vaccinated In South Carolina In More Breakthrough Cases
South Carolina has reported over hundred vaccine breakthrough cases in people who have been fully immunized with the COVID vaccine, adding to the number of the states that have seen the phenomenon from the inoculations.
While not uncommon, the South Carolina Department of Health and Environment Control said the 155 "breakthrough" cases are a fraction of the number of vaccinated adults in the state, WIS-TV, an NBC affiliate out of Columbia, South Carolina, reported.
According to the agency, 950,502 South Carolinians have been fully vaccinated, with 1.5 million residents receiving at least one dose of the vaccine. A total of 23.1% of the adult population of the state has been fully vaccinated, the health department said.
Assistant State Epidemiologist Dr. Jane Kelly told WIS-TV that she believes that it is "evidence the vaccine is working."
"These breakthrough cases are by in large asymptomatic or mild disease," she continued.
Breakthrough cases occur when a person tests positive for COVID-19 14 days or more after receiving the full dose or doses, depending on the vaccine make, of the COVID shot. The Pfizer and Moderna vaccines are given in two doses several weeks apart while the Johnson & Johnson shot is given in one dose.
University of South Carolina Infectious Disease Expert Melissa Nolan told WIS-TV that vaccine breakthrough cases occur for a number of reasons.
"It has to do with their own personal genetics and immune status. It has to do with the type of exposure they get...more routine, high-risk exposure. And of course, whether you are getting exposed to variants."
Other health experts point to the vaccines' effectiveness as the Pfizer and Moderna vaccines have shown to be up to 95% effective against COVID-19, while the Johnson & Johnson shot has up to 66% efficacy against the virus.
The department of health in South Carolina is investigating the breakthrough cases. More details on the health status of the 155 people that have tested positive for the virus were not provided by the agency at the time of writing.
This is not the first instant of breakthrough cases in the U.S. after vaccination.
A total of 168 Oregonians tested positive for COVID-19 after being fully vaccinated earlier this month. Three people died from the virus.
In Washington state, 102 people tested positive for COVID after receiving their shots, and over 200 Michigan residents contracted the virus after receiving their vaccines. Three people died from the virus in the state.
In Hawaii, another three people tested positive for COVID after being administered the vaccine, and in Minnesota, 89 individuals contracted the virus after they were fully vaccinated.
The Centers for Disease Control and Prevention said on Monday that over 74 million people have been fully vaccinated, accounting for 22.3% of the American population.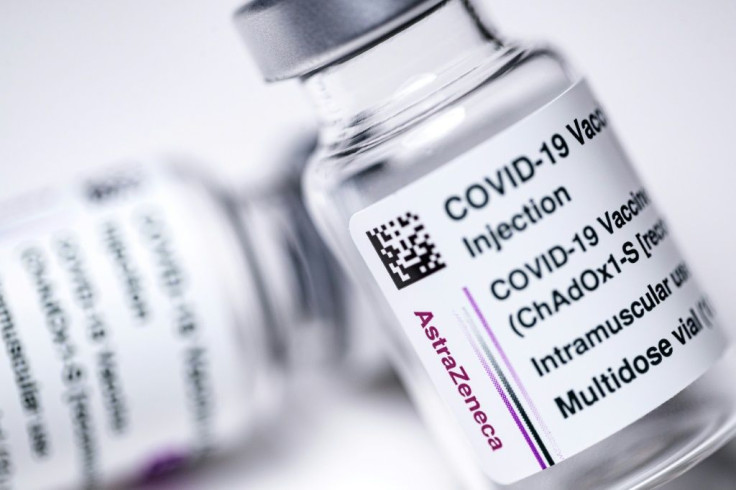 © Copyright IBTimes 2023. All rights reserved.