16-Year-Old Boy Linked To Beating Of Teen Girl Fatally Shot In Brooklyn
KEY POINTS
16-year-old boy linked to beating of girl was fatally shot
The victim, Tyquan Howard, was arrested in March for physically abusing a 15-year-old girl
No arrests have been made; situation currently under investigation
A 16-year-boy was shot to death in Brooklyn, outside an apartment complex building Tuesday (May 12) afternoon. Police said the teenager, who lived nearby, was linked to a gang attack on a 15-year-old girl, and stealing her Air Jordans, the basketball shoes manufactured by Nike, in March.
Officers responded to St. John's Place, near Rochester Ave. in Crown Heights to find the victim, Tyquan Howard, with a gunshot wound to his abdomen. Police said he was shot at around 1 p.m., according to NY Daily News.
Howard was still conscious when police and paramedics arrived and said he had no idea who shot him. He was rushed to Brookdale Hospital, where he died hours later.
No arrests were immediately made in this case.
However, in a past incident, Howard was arrested in March for physically abusing a 15-year-old girl and robbing her of her Air Jordans, according to New York Post. He was charged with robbery and gang assault for accompanying a crew of teens to launch an attack on the victim on March 5 on Utica Avenue in Crown Heights, Brooklyn.
A video camera footage showed the gang swarming, punching and kicking the girl in the head after pinning her to the ground while she scrambled to make it to the sidewalk. He was later release but it was not said on what grounds.
Last month, a Florida high school student was fatally shot and her boyfriend was injured by two teenage boys in an attempt to rob them of three pairs of Adidas "Yeezy" shoes. The victim, 18-year-old Andrea Camps Lacayo, and her boyfriend, Sergio Berben, agreed to sell the shoes to the suspects and arrived at the designated venue to make the transaction worth $935. One of the suspects distracted the pair saying he wanted to try on the shoes, making way for the other to fire shots at them. The bullet grazing Berben's arm struck Lacayo's torso, killing her. The suspects were later arrested and charged with second-degree murder.
Two days later, a teenager in Chicago and his dog were fatally shot by unidentified gunman while walking the canine in the Little Village neighborhood. The boy, identified as 17-year-old Juan Martinez, a resident of the neighborhood, sustained multiple wounds to the body and one to the head. His pet dog of unknown breed also suffered serious gunshot wounds and was found dead at the scene. Detectives didn't identify the gunman and no arrests were immediately made.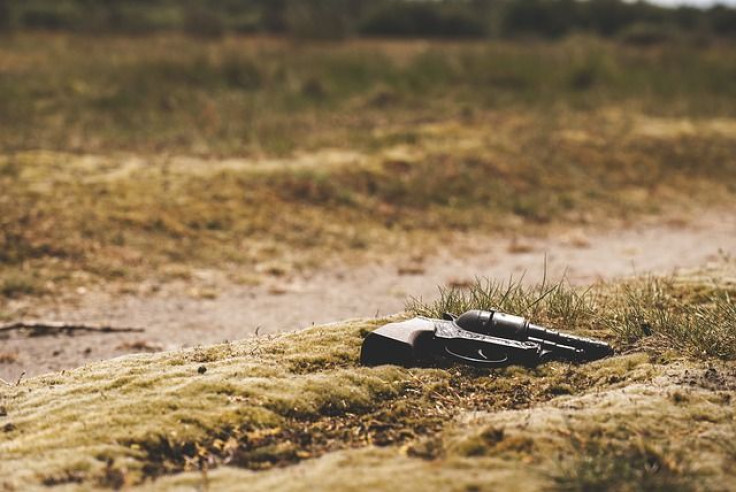 © Copyright IBTimes 2023. All rights reserved.