17-Year-Old Student Forced To Put Bandages On Nipples For Not Wearing Bra
A 17-year-old student at Braden High School in Florida, who did not wear a bra to school, was allegedly forced to put Band-Aids over her nipples in an "X" pattern after a teacher at the institute said it would be a "distraction to boys," reports said Monday.
Lizzy Martinez went to school last week wearing an oversized Calvin Klein shirt without a bra underneath. Later that day, she ended up in the school nurse's office where she was asked to cover her nipples with bandages.
The teenager was pulled from her fifth-period class and originally sent to the dean's office at the high school. There, the dean allegedly said her breasts were "distracting" to other students, which resulted in a violation of the school's dress code, and that a boy had been "laughing at her."
While she was in the dean's office, Martinez alleged she was given another shirt to wear.
"They had me put on a second shirt and then stand up and, like, move and jump around to see how much my breasts moved," Martinez told BuzzFeed News. "I was mortified."
From there, she was reportedly sent to the nurse's office, where she was given four Band-Aids — two meant for each nipple.
"They told me to cross out my nipples and I just went to the bathroom and cried. … I was in shock that it was such a big deal that I wasn't wearing a bra. Most days I don't wear one. It depends on my mood... why should it matter?"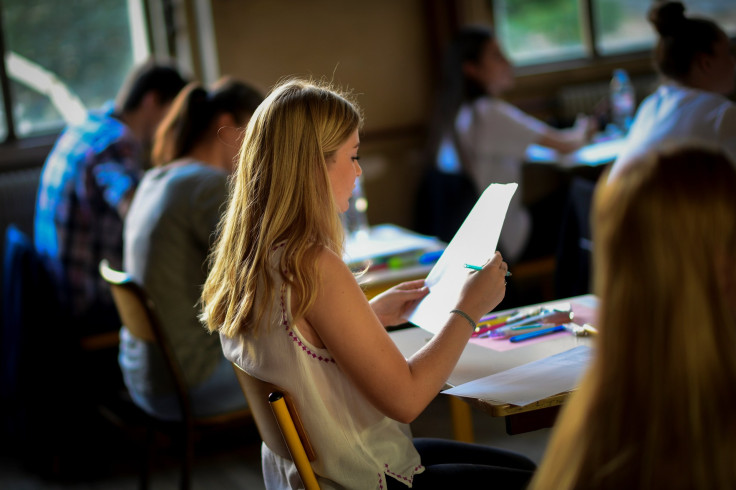 Martinez's mother Kari Knop reportedly received a call from her daughter's school first telling her there was an issue with her daughter's dress, and then Martinez called her mother to tell the story.
"It's a disgusting example of a double standard and shows how our culture body-shames women. If a boy was staring at her nipples that long why was he not spoken to or punished?" Knop also told BuzzFeed News.
Knop reportedly said when she met with officials from the school, even the principal admitted "she didn't see anything wrong" with the outfit.
Martinez spoke about the incident and posted it to the school's official Twitter account, following which the account blocked her.
When Martinez's story began to come to light and make the rounds on social media, the school released a statement through Mitchell Teitelbaum, the district's general counsel, claiming it mishandled the situation. However, it added, the girl's outfit was in fact a violation of the school's dress code because it had been a distraction for other students in class.
"This matter was brought to the attention of the Superintendent's Office for review. It is undisputed that this matter should have been handled differently at the school level and corrective measures have been taken to prevent a reoccurrence in the way these matters will be addressed in the future," Teitelbaum said. "There was a violation of the School Dress Code and it was an appropriate matter to address by the School. It is clear the intent of school officials was to assist the student in addressing the situation. No disciplinary action was taken in relation to the student."
© Copyright IBTimes 2022. All rights reserved.
FOLLOW MORE IBT NEWS ON THE BELOW CHANNELS