180 Dogs, Cats Found Living In Inhumane Conditions, 2 Women Arrested
KEY POINTS
Most of the animals were found in very poor physical health
At least two dogs removed from the house were deceased
Lonczak's 16-year-old daughter was also found to be living in unsanitary conditions
Two women were arrested and charged with animal cruelty and child endangerment after the police discovered as many as 180 animals living in cruel conditions at their New Jersey residence.
The police responded to a single-story home in Brick Township in Ocean County on Friday night after receiving an anonymous complaint about a possible puppy mill. Upon reaching the scene, the officers spoke to Aimee Lonczak, 49, and Michele Nycz, 58, in the house's driveway about the complaint, CBS News reported.
While talking to the two women, the cops could smell a strong odor coming from the house and hear dogs barking, a Facebook statement by Brick Township Police Department said Saturday.
After being permitted into the house, the officers discovered multiple dogs and cats locked in crates, stacked up on each other. Most of the animals were in very poor physical health. This prompted the cops to leave and return with a Hazmat team to the residence.
"The home was full of animal waste and the animals were living in horrible and inhumane conditions," the police added in the statement. "At least two animals removed were deceased - both were dogs."
A total of 135 dogs and 45 cats were removed from the residence. Brick police spokesman Sgt. James Kelly said the animals were of different sizes, ages, and breeds.
At least eight animals were transported to emergency veterinary care for treatment. All the remaining rescued animals were transported to different shelters with the help of several local agencies. The entire rescue process took approximately 10 hours, the police added.
"Initially, officers estimated that there were approximately 30 animals contained within the residence. Once emergency response teams were able to get into the home it became apparent that the number of animals was in excess of 100," the statement read.
Further investigation revealed Lonczak's 16-year-old daughter was also living in the house in unsanitary conditions, after which the two women were charged with child endangerment.
Additional charges may be filed against the couple as an investigation was launched into the case.
"The residence was subsequently condemned by the Brick building and code department," the police added in the statement.
Public tax documents accessed by NJ.com named Lonczak as the president of Crazy Rescue Ladies, Inc., a tax-exempt nonprofit representing itself as an animal rescue group.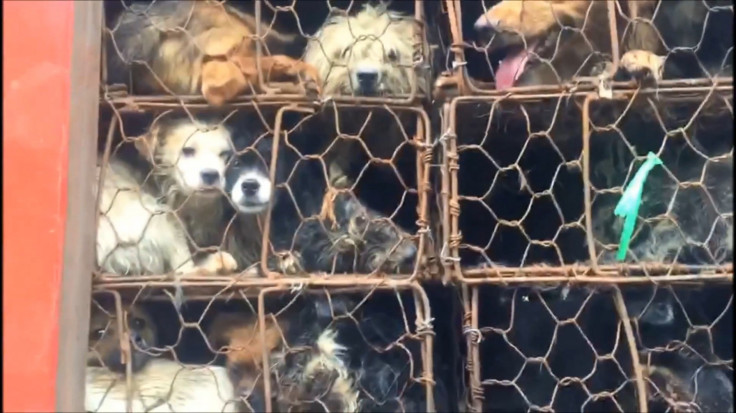 © Copyright IBTimes 2023. All rights reserved.