'19 Kids And Counting' Star Ben Seewald's Dating Advice For Young Ladies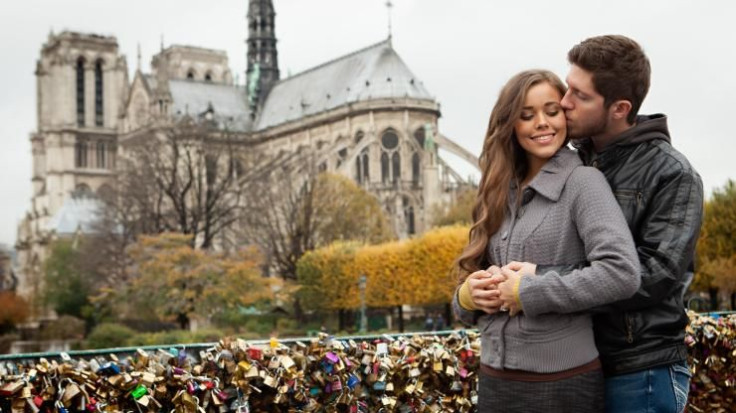 As we all know, there is no name more synonymous with dating advice than Jessa Duggar's husband, Ben Seewald. Recently, the former "19 Kids and Counting" star took to social media to share his thoughts on dating with the world.
The couple has a long history of posting personal family-centric messages on their respective social media accounts. They furthered this trend on Monday when Seewald posted, what looks like, a stock image of a happy couple on Instagram with a lengthy caption offering his specific brand of dating advice to young ladies.
"Ladies...watch out for dudes that want to date you, but have no intention whatsoever of any serious relationship. A lot of guys want to enjoy you and play with your heart and emotions with no commitment or responsibility on their part," he wrote. "They're thinking 'Why do I need to commit? I'm getting what I want...and when I get tired of her I'll just move on to the next girl I can use.' Just be careful girls. Don't give away your heart or your body to someone who isn't prepared to cherish you for the long haul."
This isn't the first time that Jessa Duggar and her husband have challenged the modern dating culture. According to Entertainment Tonight, when the couple got engaged last year, the entire Duggar family took it as an opportunity to explain to the world their outlook on the concept of courting vs dating.
"Courting is getting to know each other in a group setting, both families spending time together and the couple setting goals together to determine if they are meant to marry," said Duggar family patriarch Jim Bob. "With dating, a couple will often pair off alone and that sometimes leads to a more physical relationship."
Jim Bob's words came just two days after the couple got engaged in 2014. Jessa, 22, is currently expecting her first child with her husband in November.
What do you think of Ben's relationship advice? Comment your thoughts below.
© Copyright IBTimes 2023. All rights reserved.