'19 Kids And Counting' Star Jana Duggar To Serve As A Bridesmaid In Michael Bates, Brandon Keilen Wedding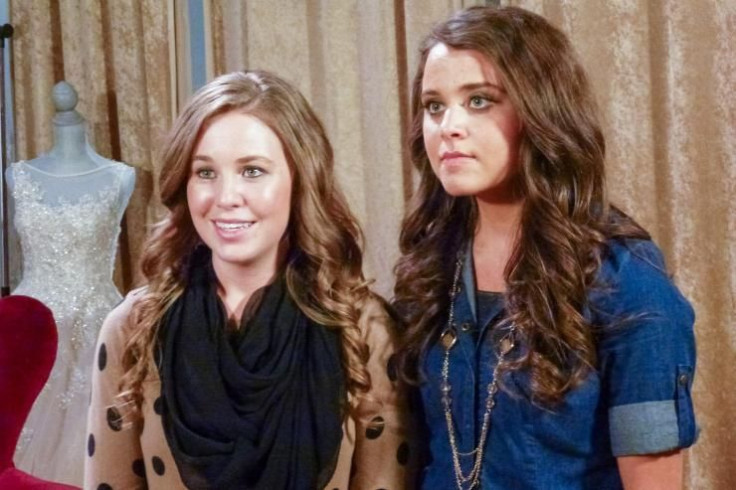 It appears the saying "always a bridesmaid, never a bride" was made for Jana Duggar. The former star of TLC's "19 Kids and Counting" will serve as a bridesmaid in a family friend's wedding next month. Her latest gig makes it the third time she has been a member of a wedding party in the past two years.
The Duggar Family Blog reports that Jana, 25, will be one of Michael (Michaela/Michaella) Bates' eight bridesmaids. Michael currently stars on UPtv's "Bringing Up Bates." The reality show is similar to Jana's family's now defunct reality series in that it follows the Bates, a devout family of 19, in their everyday lives.
On Aug. 15, Jana will accompany Michael, 25, as she walks down the aisle. Michael will be marrying Brandon Keilen at Wallace Memorial Baptist Church in Knoxville, Tennessee, near her family's home. Viewers will recognize Brandon as his courtship with Michael has been featured storyline on several episodes of "Bringing Up Bates."
"It's hard to believe that we are only one month away from our wedding!!" Michael posted to Instagram last week. "We are so excited!"
The Bates and Duggars have been close for several years so it's not shocking that Michael asked Jana to be a bridesmaid. Prior to their show's cancelation on July 16, the Bates sporadically appeared on "19 Kids and Counting." With their big families being so close, and Michael and Jana both sharing January birthdays, it's no surprise the girls are friends.
Jana's latest bridesmaid gig is her third in recent years. In June 2014, she was in the bridal party, serving the role of maid-of-honor, for her then 23-year-old sister Jill's wedding to Derick Dillard. The couple welcomed son Israel David less than nine months later on April 6.
In November, Jana also served as a bridesmaid for her then 21-year-old sister Jessa's nuptials to Ben Seewald. The couple is expecting their first child together on their one-year wedding anniversary.
While Jana is the eldest girl in Jim Bob and Michelle Duggar's family of 19 kids, she hasn't started courting. She is rumored to have turned down several men, including Gil and Kelly Jo Bates oldest son, Zach. Zach went on to marry now-wife Whitney in 2013. Jana was most recently linked to former NFL star Tim Tebow, a rumor which members of the Duggar clan have vehemently denied.
© Copyright IBTimes 2023. All rights reserved.