2 Army Soldiers Killed, 3 Injured In Stormy Weather During Training
KEY POINTS
The soldiers who died were undergoing training at Yonah Mountain
They were reportedly stationed at Fort Benning
The injured soldiers are currently being treated at a hospital
Two soldiers became victims of a weather-related incident and died during training on a mountain range in north Atlanta, Georgia, the Army said Tuesday.
The two American soldiers who died were taking part in a training session at Yonah Mountain at the Maneuver Center of Excellence Tuesday, an Army official said, as per the New York Post.
The victims, whose identities have not been made public, were reportedly stationed at Fort Benning.
Three other soldiers were severely injured during the incident and were in immediate need of medical attention. They were first attended by Army personnel and rushed to the hospital, CBS 46 reported, citing the U.S. Army Maneuver Center of Excellence.
The injured soldiers are currently being treated at the hospital, and there has been no further information from the Army or the hospital about their conditions.
The National Weather Service had issued a severe thunderstorm warning for the mountain range, predicting the possibility of hail and gusts of 60 miles per hour.
Soldiers who travel to Yonah Mountain for training exercises often report to Camp Merrill in northern Georgia. The distance between Yonah and Atlanta is about 70 miles. Fort Benning lies 170 miles northeast of it.
This is the second of such fatal incidents that have taken the lives of Georgia-based soldiers. In July, Sgt. 1st Class Michael D. Clark died after getting struck by lightning at Fort Gordon, which is close to Augusta. The incident injured nine other soldiers, according to Army Times.
In another weather-related tragedy, four people were rushed to the hospital on Aug. 4 after sustaining critical injuries following a bolt of lightning that struck Lafayette Park, which is located adjacent to the White House. Vito Maggiolo, spokesperson for D.C. Fire and Emergency Medical Services, said they were able to quickly treat and transport all four patients. "We were able to quickly treat and transport all four patients. They were all taken to area hospitals. We want to make note of the fact that uniformed officers from both the United States Secret Service Uniformed Division as well as the United States Park Police who witnessed this lightning strike. We want to thank them for immediately responding to the scene and rendering aid to the four injured individuals," Maggiolo said in a statement."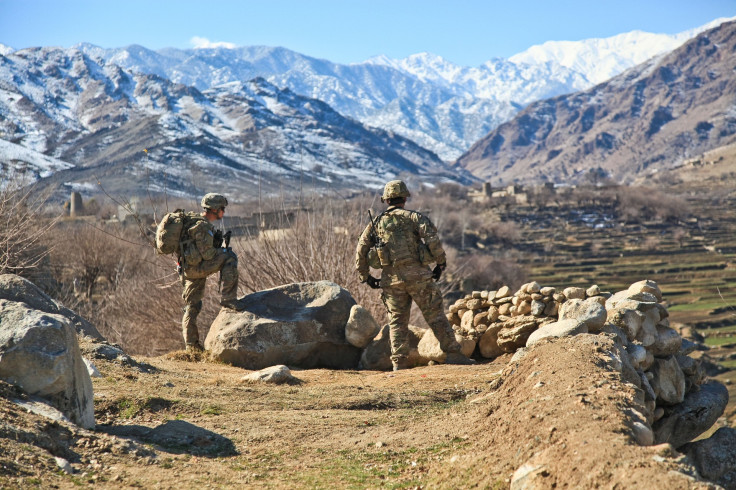 © Copyright IBTimes 2023. All rights reserved.