2 Officers Shot During Fourth Of July Festivities On Philly's Ben Franklin Parkway
KEY POINTS
Gunshots were first heard at around 9:47 p.m.
A huge crowd was at the area for a fireworks display
The injured officers' identities have not been released
Two police officers have sustained injuries after being shot during the Fourth of July festivities along Philadelphia's Ben Franklin Parkway.
The shooting took place on the 2500 block of Spring Garden Street Monday night.
Gunshots were first heard at around 9:47 p.m., near the Philadelphia Museum of Art. A huge crowd was in the area at the time to witness the fireworks display that came after a show headlined by singer Jason Derulo, according to NBC Philadelphia.
A Montgomery County bomb squad officer was shot in the right shoulder, while a highway patrol officer got a graze wound to the head. Both officers, whose identities have not been released, were brought to Jefferson Hospital. They are now in stable condition, police confirmed.
The shooter or shooters "were not in a position of high ground or firing from a building," CBS Philly reported, citing police sources. The outlet also noted that the incident may have begun with police pulling over a car.
Philadelphia Police sent out a tweet urging people to avoid the area, where a heavy police presence has remained.
The circumstances surrounding the incident are still being investigated. No information on any suspect or arrest has been released, 6abc Action News reported.
Mayor Jim Kenney, who was at a news conference held past midnight Tuesday, spoke up about the incident, as per the outlet. "If I had the ability to take care of guns. I would. But the legislature won't let us. The U.S. Congress won't let us. The governor does the best he can. Our Attorney General does the best he can. But this is a gun country. It's crazy," he said.
"We're the most armed country in world history and we're one of the least safest," he continued. "So, you know, until Americans decide that they want to give up the guns and give up the opportunity to get guns we're gonna have this problem," he said further.
Meanwhile, people gutted by the tragedy have taken to Twitter to express their concern and push for gun safety reform.
"And just like that, ANOTHER SHOOTING. And where this time? Ben Franklin Parkway. In Philly. In my hometown. In my city. And I have friends who went down there for the parades and fireworks for the day... I really hope they're okay. The emotional exhaustion just grows..." a netizen wrote.
"My daughter was at the Ben Franklin parkway in Philadelphia watching fireworks There were gun shots and a mad scramble. She went and hid in a friends apartment. GOP Pennsylvania legislature have prevented Philadelphia from enacting gun safety laws," another person tweeted.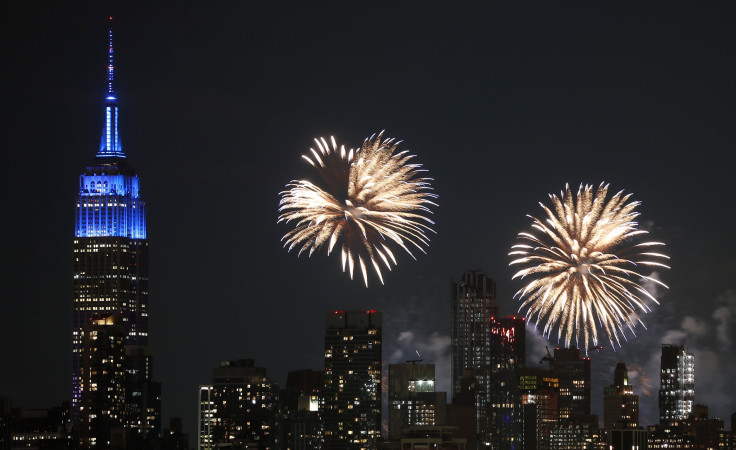 FOLLOW MORE IBT NEWS ON THE BELOW CHANNELS