2 Stolen Picassos Recovered in Serbia Three Years Later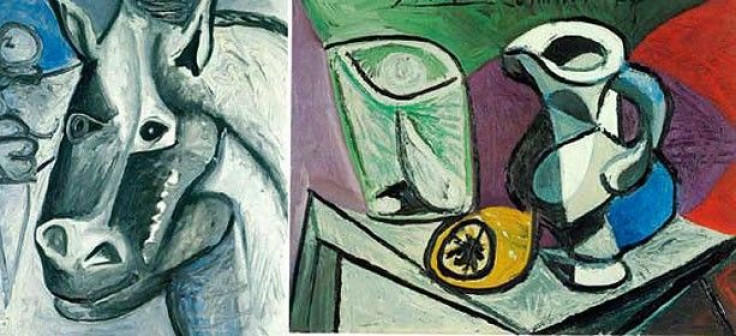 Serbian police have recovered two Pablo Picasso paintings, worth millions of dollars, that were stolen from a gallery in Switzerland in 2008 and found in Belgrade on Oct. 26, 2011.
Belgrade's Interior Minister Ivica Dacic told reporters that the two paintings -- Tte de Cheval (Horse's Head, 1962) and Verre et Pichet (Glass and Pitcher, 1944) -- had been found in Serbia following a period of close cooperation with Swiss police.
I can tell you with pride and joy that after three-and-a-half years of investigative work, we have located both stolen Picasso paintings, Charles Faessler, a prosecutor involved in the case, told Swiss broadcaster SF.
Picasso's paintings, worth a combined estimated value of $4.3 million, were owned by a German museum but loaned to a Swiss exhibition. In 2008, both works snatched from the art gallery in Pfaeffikon, close to Zurich, Switzerland, and were never seen again.
Dacic said no arrests had been made for the theft, and did not specify where the paintings were found. It appears many of the details have also escaped the detection of both Serbian and Swiss police, who found the paintings through contacts within Serbia's counter-organized-crime unit in Belgrade.
We are now trying, Serbian police director Milorad Veljovic said, to ascertain who brought the paintings into Serbia, when and how, and where they were hidden.
The motives for the crime, and the thieves who stole the paintings, would have been obvious if the Picasso works were not so well-known to the art world and the general public.
With the publicity the thefts in 2008 generated, however, it would have been impossible for the thieves to sell the stolen artwork on the open market. Authorities suggest that they may have been working for a private collector, or have tried to cut a deal with the insurance company that insured both Picasso works, hoping they would rather pay a ransom than have to supply the full value of the paintings.
Swiss authorities, in the meantime, have made a formal petition to have the art returned to Switzerland, where the paintings, worth millions, will likely be put in a gallery under heightened security.
© Copyright IBTimes 2023. All rights reserved.