2011 Eid al-Adha Celebrations Around the World [PHOTOS]
Muslims around the world are celebrating Eid al-Adha, the Muslim festival of sacrifice.
Eid al-Adha commemorates Abraham's willingness to sacrifice his only son, Ishmael, upon Allah's command. Allah spared Ishmael upon seeing Abraham's devotion. Abraham was then able to instead sacrifice a ram to the God.
The festival also marks the end of Haj, the annual pilgrimage to Mecca in Saudi Arabia. The pilgrimage to Prophet Muhammad's birthplace should be done at least once in a lifetime by able Muslims.
On this day, Muslims around the world pay tribute to Allah's mercy on Abraham by slaughtering animals. The Muslim God's name, Allah, is said at the time of sacrifice to remember that life is sacred.
Celebrations later erupt with most of the meat given away to others. An animal sacrificed for Eid all-Adha is cut in thirds, with one third eaten in a celebratory dinner by family, one third offered to friends, and the remaining portion donated to those less fortunate. This signifies Muslim's willingness to give up what's close to them upon Allah's command.
In most countries, a goat or sheep is bought prior to the festival for the sacrifice. In countries like Australia or Canada, where it is unusual or even illegal to buy and slaughter some animals, a large portion of meat or a whole carcass is bought by a family in celebration.
In the morning before the sacrifices, Muslims will go to a mosque for morning prayers. Afterward, Muslims will join with family and friends for celebrations.
The festival starts on the 10th day of the last Islamic month on the calendar, Dhu al-Hijjah. This year, Eid al-Adha started on November 6 and will end at sunset November 7, in most geographical regions.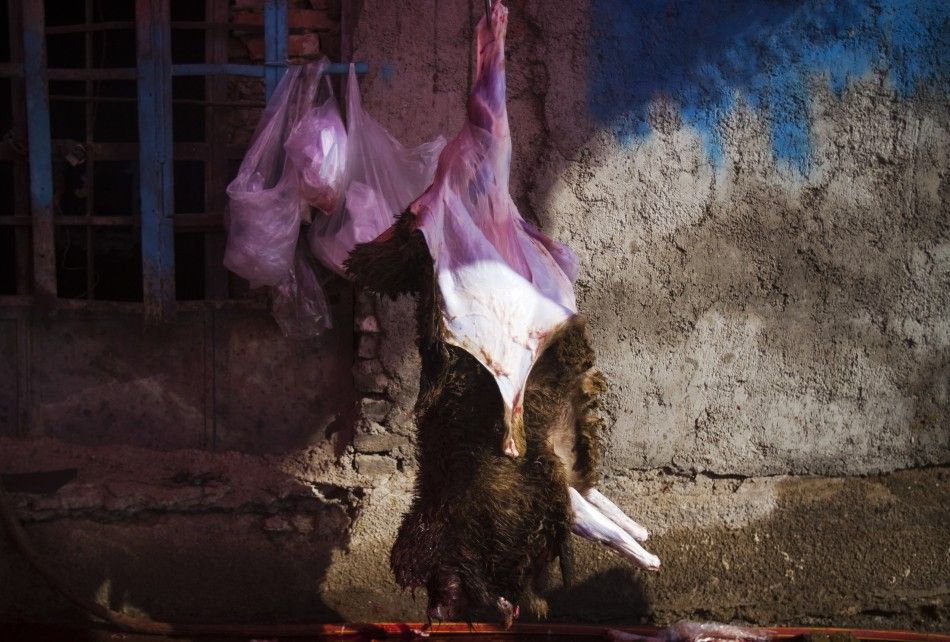 © Copyright IBTimes 2023. All rights reserved.