2013 Emmy Award Predictions: 'House Of Cards' Is Wildcard Challenger To 'Breaking Bad,' 'Mad Men'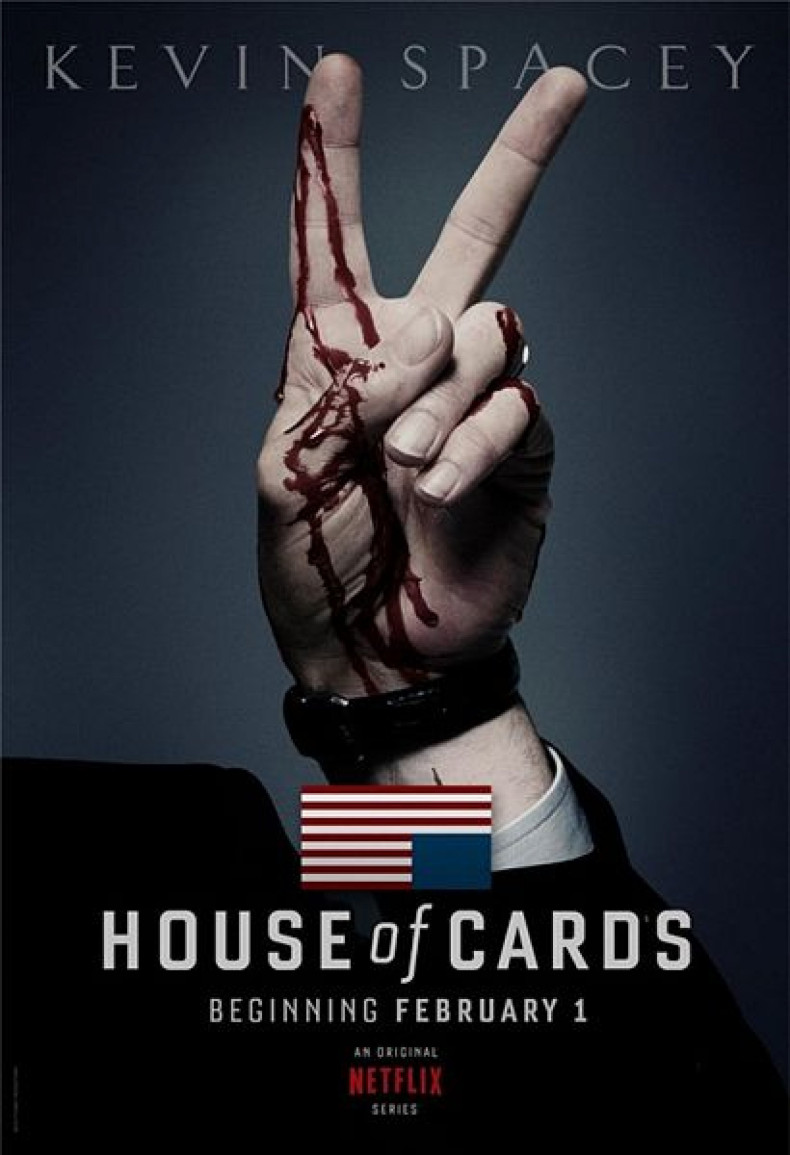 The 65th Primetime Emmy Awards will air this Sunday on CBS, and for the first time in a long time, the broadcast may actually be vaguely exciting. Most all of the major categories are stacked with equally worthy competitors, and the Netflix original series "House of Cards" is perched to make history as the first online series to win an Emmy Award (it's already made history by being nominated in the first place – in the top categories -- along with "Arrested Development," represented by Jason Bateman as a Lead Actor in a Comedy Series nominee).
There will be some competition outside of the nominee pool – in the form of counterprogramming from AMC and Showtime, which are airing key episodes of "Breaking Bad" (the penultimate episode) and "Dexter" (the series finale) at 9 p.m. and 10 p.m., respectively. In another time, viewers might choose to watch the broadcast live and DVR "Breaking Bad" and "Dexter" for later, but in today's spoiler-averse social media culture, there's pressure to watch popular series as they air. Last week's explosive "Breaking Bad" episode reached a record-breaking 6.4 million viewers, about half of the viewership of the 2012 Emmy broadcast. Of course, we wouldn't expect a basic cable series with a somewhat specialized audience to cut Emmy viewership in half, but we have to imagine it will take a bite out of the ratings. Wonder if Academy voters will penalize AMC for refusing to get out of Emmy's way? (Probably not.)
A common refrain heard around any awards ceremony is that it's impossible to choose winners out of a deserving nominee pool. But this year that feels particularly true. "Breaking Bad," "Mad Men" and "House of Cards" could all easily walk away with the Drama Series trophy. Likewise, Bryan Cranston, Jon Hamm and Kevin Spacey are equally matched contenders in the Lead Actor in a Drama Series. Generally speaking, we have to give a slight edge to "Breaking Bad" in these categories, and predict this is Anna Gunn's year to take the Supporting Actress in a Drama Series prize. We don't expect that Aaron Paul will have repeat success with another Supporting Actor win; this year, that prize probably will – and should – go to either his co-star Jonathan Banks or Mandy Patinkin, by far the best thing about "Homeland"'s sophomore season.
This could also be the year for "Mad Men" to finally take home an individual acting prize, with Christina Hendricks positioned as a strong challenger to Gunn, and Elizabeth Moss a popular favorite in a tight race among Lead Actress nominee, where it is truly anyone's game. Moss is nominated a second time for her powerhouse turn in The Sundance Channel miniseries "Top of the Lake," the phenomenal, quirky and female-dominated brainchild of Jane Campion, which will likely lose out to HBO's "Behind the Candleabra" for the top prize.
In the comedy field, many prognosticators are presuming "Modern Family" will continue to dominate as it has before, but if there was ever a year to shake things up, this is it. "Enlightened," which was canceled this year to the chagrin of its devoted fan base, could get the retribution win, as could Lead Actress Laura Dern. A Supporting Actress win for "Nurse Jackie"'s Merritt Wever would be cause for celebration – and we think she has a shot of edging out "The Modern Family" ladies.
Read on for a complete list of nominees, with our picks in bold.
LEAD ACTOR IN A DRAMA SERIES:
Hugh Bonneville, "Downton Abbey," PBS
*Bryan Cranston, "Breaking Bad," AMC
Jeff Daniels, "The Newsroom," HBO
Jon Hamm, "Mad Men," AMC
Damian Lewis, "Homeland," Showtime
Kevin Spacey, House of Cards, Netflix
LEAD ACTRESS IN A DRAMA SERIES:
Connie Britton, "Nashville" ABC
Claire Danes, "Homeland," Showtime
Michelle Dockery, "Downton Abbey," PBS
Vera Farmiga, "Bates Motel," A&E
Elisabeth Moss, "Mad Men," AMC
Kerry Washington, "Scandal," ABC
*Robin Wright, "House of Cards," Netflix
COMEDY SERIES:
"The Big Bang Theory," CBS
"Girls," HBO
*"Louie," FX
"Modern Family," ABC
"30 Rock," NBC
"Veep," HBO
LEAD ACTOR IN A COMEDY SERIES:
Jason Bateman, "Arrested Development, Netflix
Louis C.K., "Louie," FX
Don Cheadle, "House of Lies," Showtime
Matt LeBlanc, "Episodes," Showtime
*Jim Parsons, "Big Bang Theory," CBS
Alec Baldwin, "30 Rock," NBC
LEAD ACTRESS IN A COMEDY SERIES:
Lena Dunham, "Girls," HBO
*Laura Dern, "Enlightened," HBO
Tiny Fey, "30 Rock," NBC
Amy Poehler, "Parks and Recreation," NBC
Julia Louis-Dreyfus, "Veep," HBO
Edie Falco, "Nurse Jackie," Showtime
"
SUPPORTING ACTOR IN A COMEDY SERIES:
*Adam Driver, "Girls," HBO
Jesse Tyler Ferguson, Modern Family, ABC
Ed O'Neill, Modern Family, ABC
Ty Burrell, Modern Family, ABC
Bill Hader, Saturday Night Live, NBC
Tony Hale, Veep, HBO
SUPPORTING ACTRESS IN A COMEDY SERIES:
Mayim Bialik, "The Big Bang Theory," CBS
Jane Lynch, "Glee," Fox
Sofia Vergara, "Modern Family" ABC
Julie Bowen, "Modern Family," ABC
*Merritt Wever, "Nurse Jackie," Showtime
Jane Krakowski, "30 Rock", NBC
Anna Chlumsky, "Veep," HBO
DRAMA SERIES:
*"Breaking Bad," AMC
"Downton Abbey," PBS
"Homeland," Showtime
"Game of Thrones," HBO
"House of Cards," Netflix
""Mad Men," AMC
SUPPORTING ACTOR IN A DRAMA SERIES:
Bobby Cannavale, "Boardwalk Empire," HBO
Jonathan Banks, "Breaking Bad," AMC
Aaron Paul, "Breaking Bad," AMC
Jim Carter, "Downton Abbey," PBS
Peter Dinklage, "Game of Thrones," HBO
*Mandy Patinkin, "Homeland," Showtime
SUPPORTING ACTRESS IN A DRAMA SERIES:
Anna Gunn, "Breaking Bad," AMC
Maggie Smith, "Downton Abbey," PBS
Emilia Clarke, "Game of Thrones," HBO
Christine Baranski, "The Good Wife," CBS
Morena Baccarin, "Homeland," Showtime
Christina Hendricks, "Mad Men," AMC
LEAD ACTOR IN A MINISERIES OR MOVIE:
*Michael Douglas, "Behind The Candelabra," HBO
Matt Damon, "Behind The Candelabra," HBO
Toby Jones, "The Girl," HBO
Benedict Cumberbatch, "Parade's End," HBO
Al Pacino, "Phil Spector," HBO
LEAD ACTRESS IN A MINISERIES OR MOVIE:
Jessica Lange, "American Horror Story," FX
Laura Linney, "The Big C: Hereafter," Showtime
Helen Mirren, "Phil Spector," HBO
Sigourney Weaver, "Political Animals," USA
*Elisabeth Moss, "Top of the Lake," Sundance Channel
MINISERIES OR MOVIE:
"American Horror Story: Asylum", FX
*"Behind the Candelabra," HBO
"Phil Spector," HBO
"Political Animals," USA
"The Bible," History
"Top of the Lake," Sundance Channel