3 Modern Albums To Celebrate Holidays And Christmas In 2020
KEY POINTS
Music is an important part of the Christmas holidays
Artists like Ólafur Arnalds, Jacob Collier, L'indécis, etc. have made 2020 a little easy for listeners
The Holidays and Christmas music list features albums released in 2020
This year is nothing short of catastrophic for people across the globe. With the COVID-19 pandemic making survival difficult, music continues to heal souls and bring people closer to each other (with masks, of course).
Stress and anxiety are at an all-time high as people bid goodbye to 2020 and celebrate Christmas with some kind of peace. And that is a good segue into introducing the first artist for this segment.
1. "some kind of peace" by Ólafur Arnalds -- Icelandic composer Ólafur Arnalds made this album from his studio in Reykjavík, Iceland and presented it to the world on Nov. 6, 2020.
The album "some kind of peace" speaks of sincerity and fills the listener with warmth. The album revolves around Arnalds' intimate piano playing intertwined with a delicate string arrangement. For this album, he collaborated with artists such as JFDR, Sandrayati Fay and Josin.
Songs like "Undone," "Zero," "Back To The Sky" and "We Contain Multitudes" are absolute gems and bring Arnalds' vulnerability to the front. Songs from "some kind of peace" instill hope for the world dealing with sorrow and chaos.
Our next artist, Jacob Collier, is known for his incredible music theory knowledge and his songs are full of soul and joy.
2. "Djesse Vol. 3" by Jacob Collier -- Part of a four-volume set, "Djesse Vol. 3" is beyond the realm of genres. The English multi-instrumentalist told NPR that "the whole thing was not particularly based on genre, but based on space."
"I suppose it explores much more the idea of almost negative space. It's like all of the whole scenario has collapsed and you're in the middle of the night and you're exploring all of the kind of deep funk within all of the strange weirdness of what it means to stay up late at night and create stuff," Collier said.
For the third volume, Collier collaborated with stalwarts like T-Pain, Tori Kelly, Mahalia, Jessie Rapsody and more. "In Too Deep" (feat. Kiana Ledé) stands out along with "Running Outta Love" (feat. Tori Kelly). Collier's energy on the album is infectious and a special mention is due to his stank basslines for bringing the funk up a level.
The next on our list is a seasonal compilation by Chillhop Music.
3. "Chillhop Essentials Winter 2020" – Various Artists – Chillhop closes the year with their Essentials season collection featuring some of the finest producers. "Chillhop Essentials Winter 2020" evokes a feeling of nostalgia. Songs that truly shine are "Les Mouvements d'Hiver" by sadtoi & L'indécis, "Cruisin" by Loop Schrauber, TRIBEZ., Riverside Drive by auv and "Ocean View" by G Mills, Luke Otwell, Kyle McEvoy.
And here's a bonus artist for the readers.
4. "Everything Fades to Blue" by Sleepy Fish: With songs like "Lunar Cycles," "Witch Hat" and "Colors Fade," "Everything Fades to Blue" brings out happiness and positivity. Beautiful piano and guitar work paired with a laidback but steady groove is how I see Sleepy Fish's new album.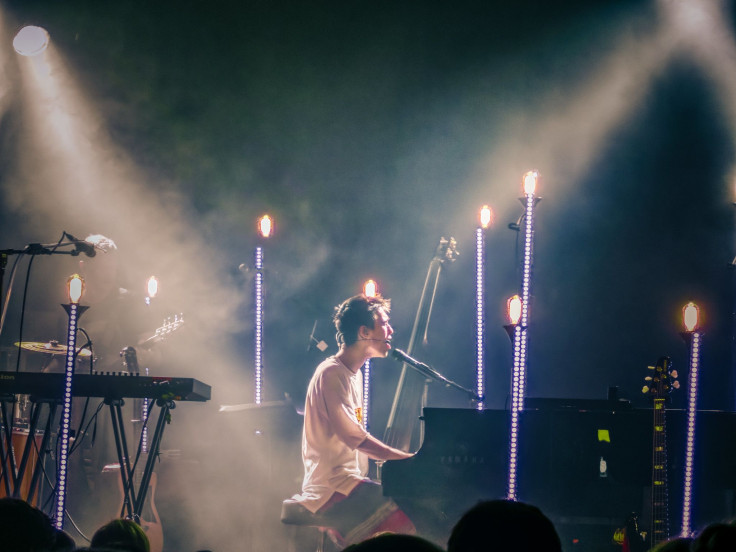 © Copyright IBTimes 2023. All rights reserved.