3 People Killed In Illinois Bowling Alley Shooting; U.S. Army Sergeant Charged
KEY POINTS
Duke Webb has been charged with three counts of murder and attempted first-degree murder
The police recovered two guns from the scene
Most of the attack was captured on surveillance camera inside the building
Three people were killed and three others were injured when a U.S. Army sergeant opened fire in an Illinois bowling alley on Saturday, officials said.
Duke Webb, a 37-year-old Florida resident, has been charged with three counts of murder and three counts of attempted first-degree murder for the shooting at Rockford, Illinois.
The incident happened at around 7:55 p.m. when Webb opened fire in a bowling alley, killing three unidentified victims aged 73, 69 and 65, Rockford Police Chief O'Shea said as per ABC news. Three other victims, aged 62, 14 and 16, were injured in the attack.
The police have not yet identified the motive behind the incident, which they classified as a "random" attack.
The victims were shot both inside and outside the building. The bowling alley and the bar were closed due to COVID-19 restrictions, but there were approximately 20 to 25 people inside the building during the attack.
The 14-year-old boy was shot in the face and the 16-year-old girl was shot on her shoulder while they were picking up food. The boy is now in stable condition while the girl was treated for her injuries and was later released. The injured 62-year-old victim is in critical condition after being shot multiple times.
The police arrived at the scene shortly after the incident. The police managed to identify the suspect although he tried to disguise himself and hid his weapon inside the building, reported news outlet NBC Chicago
The police recovered two handguns from the scene. Most of the attack was captured in the surveillance camera inside the building.
The police did not fire their weapons while responding to the incident, reported The New York Times.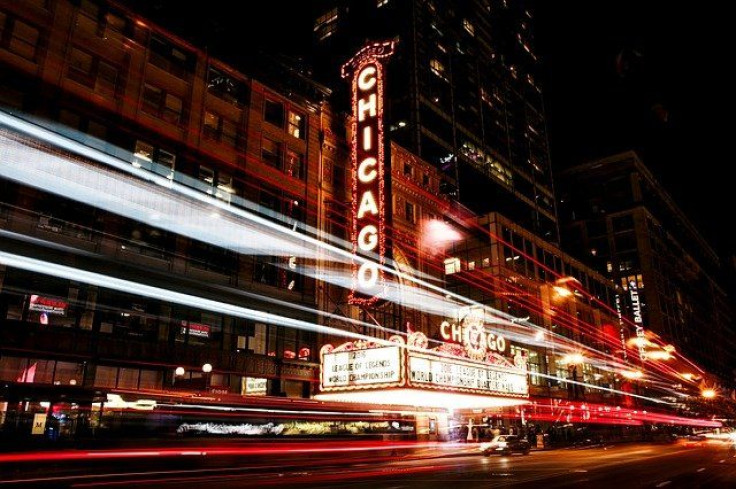 Webb is a Special Forces Assistant Operations and Intelligence Sergeant currently based in Eglin Air Force Base, Florida. He joined the army in 2008 and was on leave at the time of the shooting, according to a statement from the U.S. Army.
"We are shocked and saddened to learn about this tragic event and our thoughts and prayers are with the families of those killed and wounded," Col. John W. Sannes, the commander of 7th Special Forces Group (Airborne), said in a statement.
"The actions described in reports are shocking and are completely out of character with Webb's 12 years of honorable service," Maj. Gen. John Brennan, the commander of 1st Special Forces Command (Airborne), said in a statement. Brennan described the suspect's action as "abhorrent and absolutely not representative of the Special Forces regiment."
© Copyright IBTimes 2023. All rights reserved.