3 Women In Prince William's Life Who Really Affected Kate Middleton Revisited
There are three women in Prince William's life who really affected Kate Middleton before they got married.
Although the Duke and Duchess of Cambridge dated for several years before they tied the knot, Prince William was involved with a number of women before he popped the big question to Middleton. Here are the women who somehow affected Middleton emotionally when it comes to Prince William.
Jecca Craig
Prince William reportedly snubbed Middleton on his 21st birthday for Jecca Craig. The Duchess of Cambridge attended the celebration, but she barely registered to him because his eyes were apparently glued to Jecca.
The duke reportedly had a crush on her since they met for the first time. Jecca was very attractive. She had long blonde hair, deep-blue eyes and gazelle-like legs at the time.
"As Kate raised her champagne flute to toast the birthday prince at the aptly themed Out of Africa celebration at Windsor Castle, it was Jecca who had pride of place next to William at the head table," author Katie Nicholl said.
There were rumors that Middleton had been threatened by Jecca, but Prince William assured her by taking Middleton with him when he visited Jecca in Kenya.
Isabella Anstruther-Gough-Calthorpe
Nicholl said in her 2010 book, "William and Harry," that at one point, stunning heiress Isabella Anstruther-Gough-Calthorpe caught Prince William's attention during his trial separation with Middleton. She had the cover-girl looks, title and stately pile to boot.
The Duke of Cambridge reportedly made amorous advances towards Isabella, but she turned him down because she was not interested in joining the royal family. Nicholl added that Isabella was the only woman who could make Middleton jealous.
"She is the one woman who turns her green with envy and incites a wave of panic at the very mention of her name," Nicholl wrote.
Middleton and Prince William eventually got back together, but she reportedly made it known to him that she was not happy about his advances to Isabella. Middleton asked Prince William to never contact her again.
Since Isabella was the sister of his polo-play friend, Jacobi, they still invited her to their royal wedding in 2011.
Anna Sloan
According to Nicholl, there was a time when Middleton questioned Prince William's commitment to their relationship. At the same time, she wasn't sure about their future after St. Andrews.
Another thing that bothered Middleton was Prince William's friendship with heiress Anna Sloan. Anna lost her dad, businessman George Sloan, in a tragic shooting accident, and Prince William could relate to her as he lost his mom, Princess Diana, in a car crash. The two bonded over the loss of their parents.
When Anna invited Prince William and a group of friends to Texas for a holiday, Middleton was "deeply hurt." She suspected that Prince William had a feeling for Anna.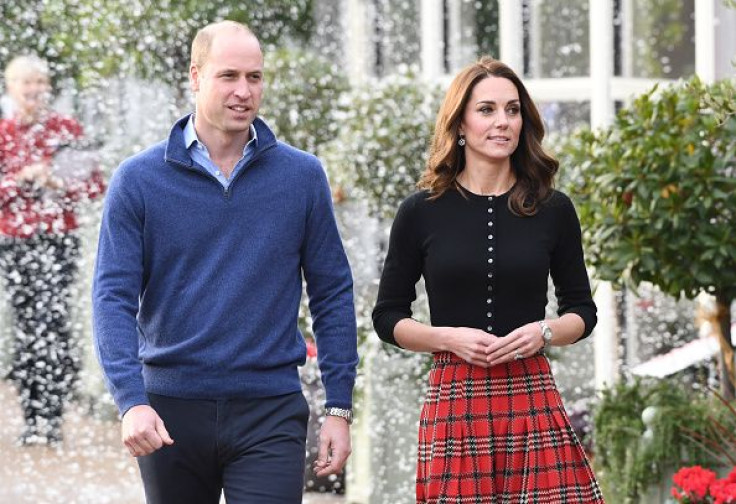 © Copyright IBTimes 2023. All rights reserved.