30 Korean Skincare Products You Should Add To Your Beauty Routine In 2021
This article uses affiliate links, which means if you purchase products through these links, we may earn a commission. Click here to see our
T&C
. For licensing please click
here
.
Best known for their colorful and smart packaging designs, high-quality ingredients, and great formulas, Korean beauty (or K-beauty) products have exploded in popularity starting as far back as 2015, a trend that shows no signs of slowing down anytime soon. All these factors, combined with the relative affordability and accessibility of these products make them a dream come true for a lot of Americans.
Speaking of accessibility, there's no easier place to get these products than on Amazon, so if discovering under-the-radar Korean skincare products sounds like your thing, then we have curated the perfect list for you.

Dig in!
1. SKINFOOD Black Sugar Mask Wash Off 3.52 fl. oz
(photo from amazon.com)
Despite being an important part of skincare, exfoliation is oftentimes set aside by many. Change that this year by copping yourself this hydrating exfoliator. Packed with pore-cleansing Brazilian black sugar granules, this product is sure to rehydrate and recharge your skin.
2. THEFACESHOP Rice Water Bright Foaming Cleanser, 10.1 Fl Oz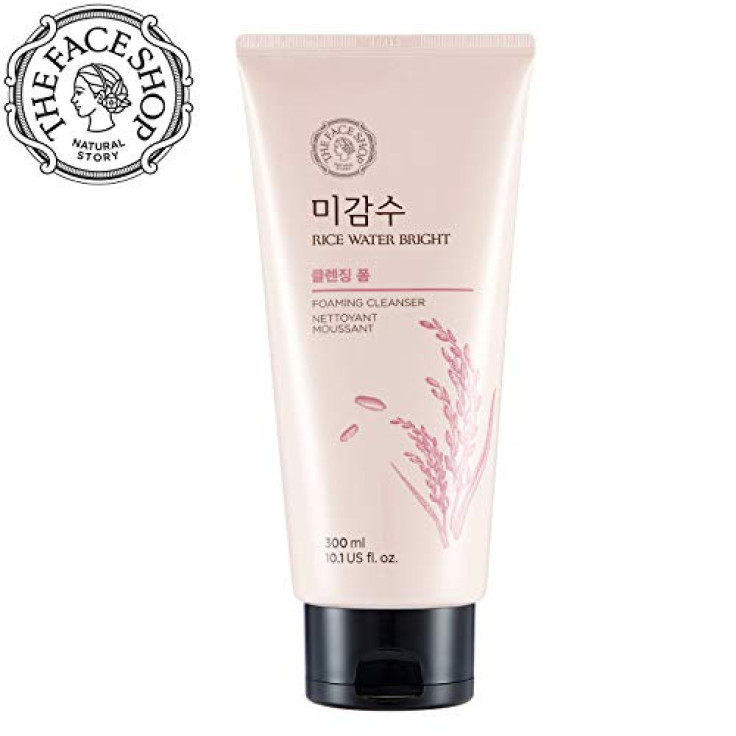 (photo from amazon.com)
Lightweight in both its application and on the wallet, this brightening foam cleanser by The Face Shop helps a lot with hyperpigmentation and acne scars, all while providing a clean floral scent that makes you feel like a million bucks. It's highly-rated as well, and has a 4.5/5 rating from its shoppers.
3. Dermal Korea Collagen Essence Full Face Facial Mask Sheet, 16 Combo Pack
(photo from amazon.com)
While there is no shortage of Korean face masks on Amazon, this variant easily tops all of them. Highly affordable and coming in a set, these sheet masks are not only hydrating but also help with a lot of skin conditions, such as acne and acne scars.
4. Peripera Peri's Ink the Velvet 0.3 Ounce
(photo from amazon.com)
When it comes to lip shades, South Korea is obsessed with a slightly "bitten" lip look, and this easy-to-apply lip tint will give you that effect easily. Long-wearing, soft, creamy, and ever beautiful, this product will give your lips a touch of pop without the super-high impact color, making it subtle yet sexy and alluring.
5. [the SAEM] Iceland Hydrating Eye Stick for puffy eyes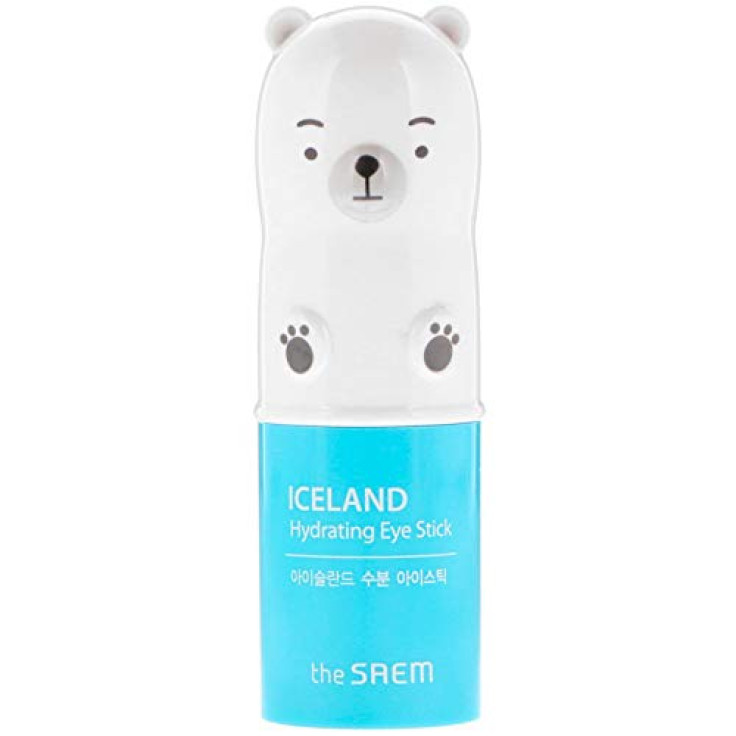 (photo from amazon.com)
If you haven't gotten on the eye balm craze, then it's time to hop on aboard with this Iceland Hydrating Ice Stick. Made with Iceland mineral water, this ice stick will help prevent puffy eyes by quickly moisturizing and brightening the under-eye area. Can be used on top of makeup for extra hydration too.
6. Korean Skin Care Snail Repair Cream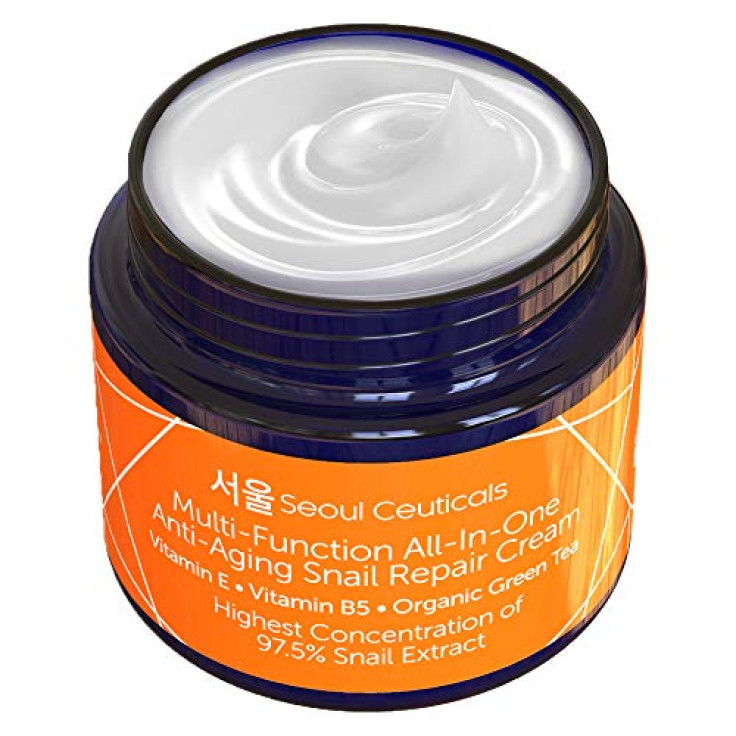 (photo from amazon.com)
While it is definitely slimy, this snail mucin from Seoul Ceuticals is easily a mainstay when it comes to Korean skincare, all thanks to its hydrating and wrinkle-fighting abilities. Plus it has vitamin E, vitamin B5, and organic green tea, so you are really getting real bang for your buck.
7. ETUDE HOUSE Zero Sebum Drying Powder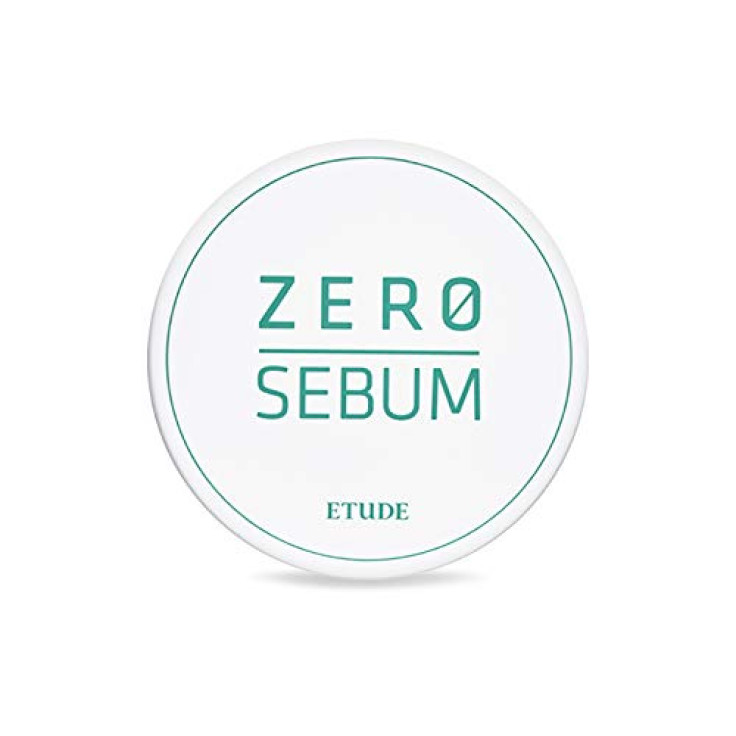 (photo from amazon.com)
Made especially for people that suffer from everyday oily skin, this oil-control powder uses the power of sugar polymer and cotton extract to not only control excess oil production, but also improve the health of your skin, all without making a huge dent in your wallet, thanks to its low price.
8. Etude House Moistfull Collagen Sleeping Pack, 3.38 Ounce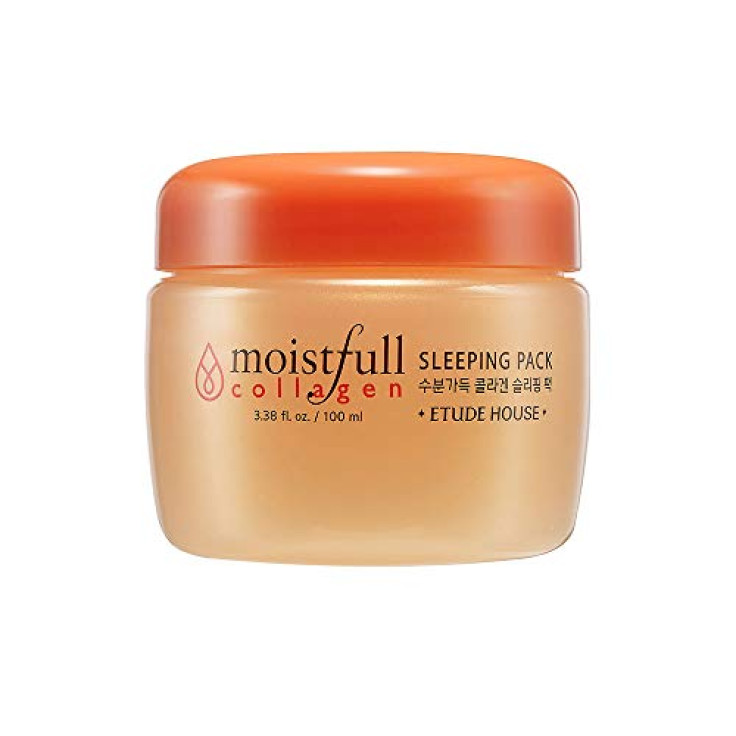 (photo from amazon.com)
Made by renowned Korean skincare company Etude House, this overnight mask contains collagen to help brighten, repair, and hydrate your skin while you sleep at night, letting you wake up with refreshed, soft, and energized-looking skin. It's pretty affordable as well, and definitely won't be breaking the bank.
9. Laneige Laneige Eye Sleeping Mask, 1 Count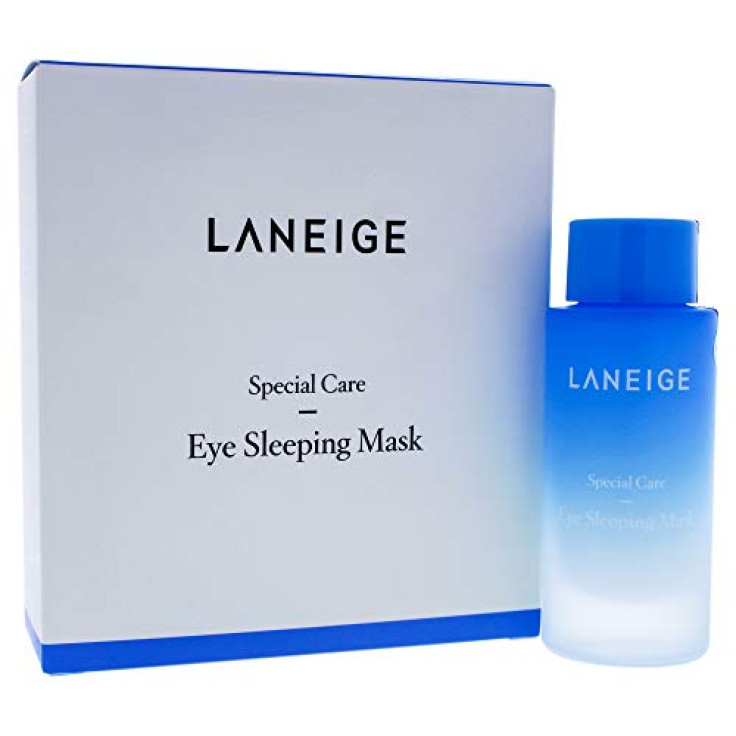 (photo from amazon.com)
If you want to go for a bit more luxury, then the Laneige Eye Sleeping Mask is perfect for you. With its powerful formula, this night cream will help fight any puffiness and helps lock in hydration to make sure you wake up feeling refreshed and of course, awake.
10. Innisfree Skinny Microcara (Mascara) #1 Black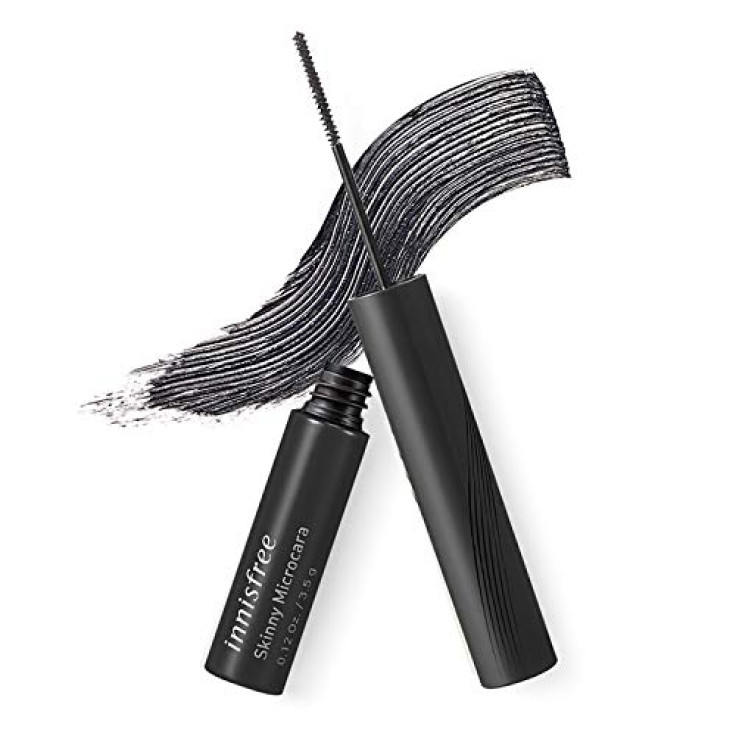 (photo from amazon.com)
If you think this small brush can't give you bigger lashes, then think again. Sure, it may not immediately make sense, but the magic is simple: the Innisfree Skinny Microcara uses tiny bristles to individually coat your eyelashes with a formula that is both anti-clump and anti-flake. The result? A more defined eyelash that still manages to look natural.
11. THE FACE SHOP Rice Water Bright Rich Cleansing Light Oil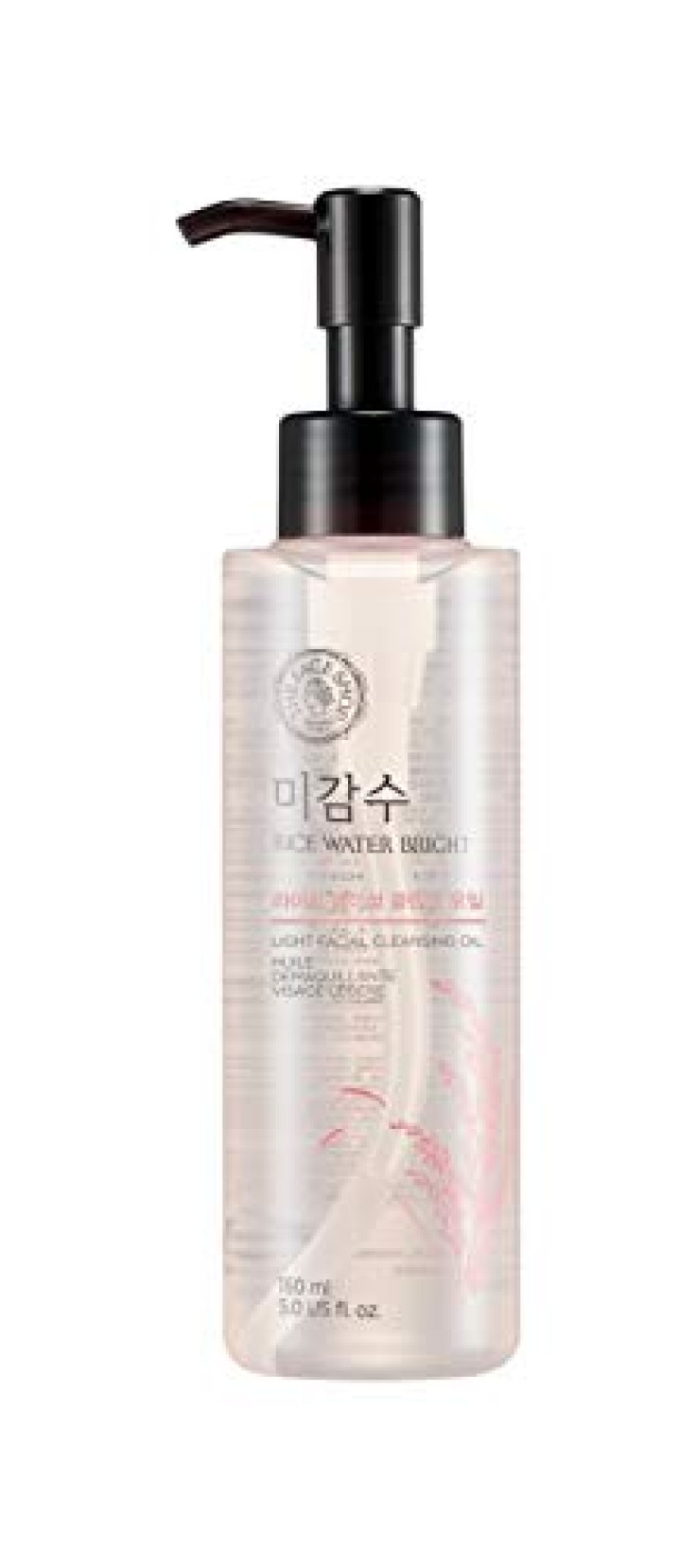 (photo from amazon.com)
Deemed as one of the best oil cleansers on the market according to its Amazon patrons, the Face Shop's Rice Water Cleanser is made to address problems like oily, dry, and sensitive skin, and helps rejuvenate your skin via the power of rice water and jojoba oil.
12. MISSHA M PERFECT COVER BB CREAM #21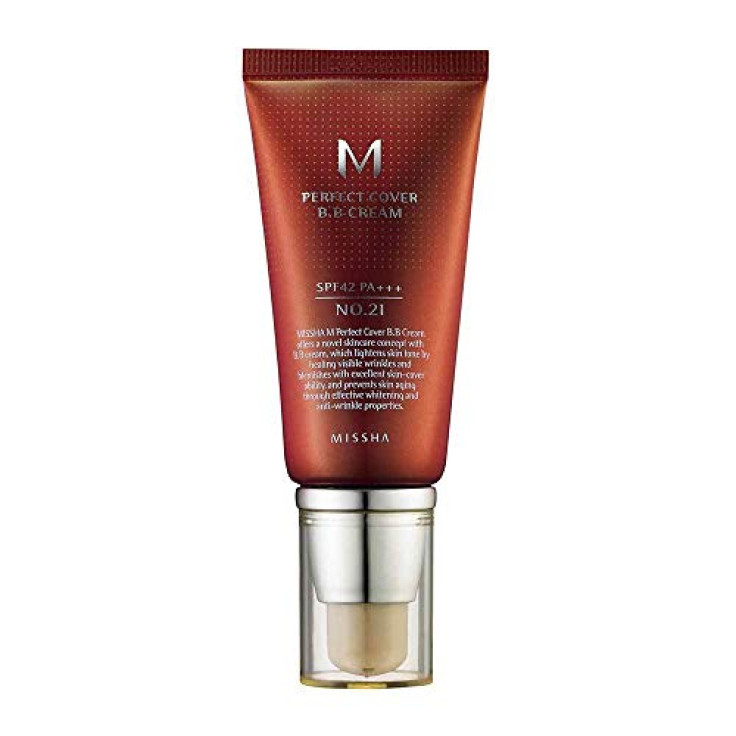 (photo from amazon.com)
You can't really spell K-beauty without BB creams, and this product is proof of just how good the market actually is. Offering protection, nourishment, and coverage all in one, this BB Cream is both lightweight and is able to blend effortlessly. As such, it can be worn alone or as a base for a more complex skincare routine.
13. ETUDE HOUSE My Beauty Tool Lovely Etti Hair Band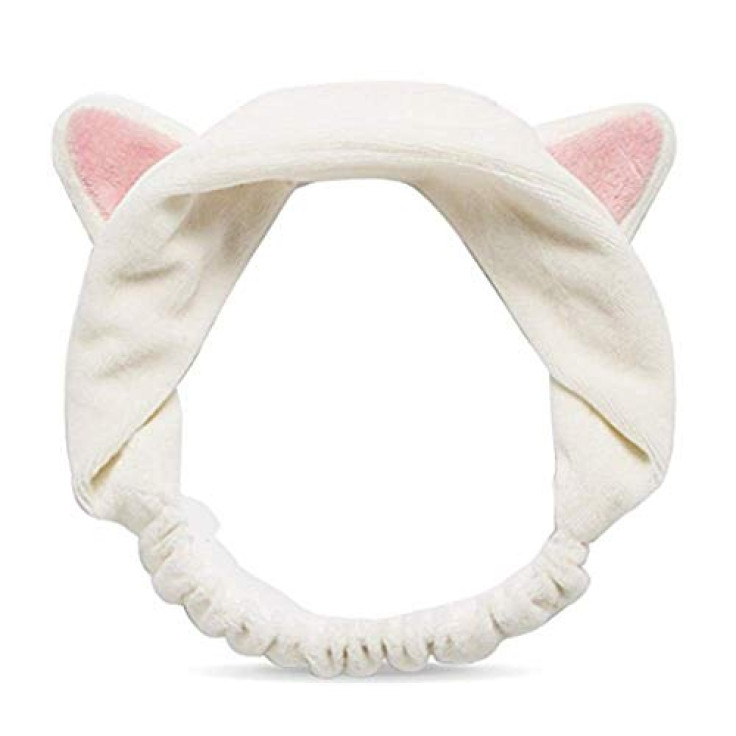 (photo from amazon.com)
A favorite among reviewers, this trendy, adorable, and handy hairband by Etude House is made from polyester fabric, and is designed to help keep your hair out of your face while you're washing, wearing a facemask, or applying makeup. Plus, who can resist those cute cat ears?
14. DERMALOGY by NEOGENLAB Bio-Peel Gauze Peeling Pads, Wine, 30 Count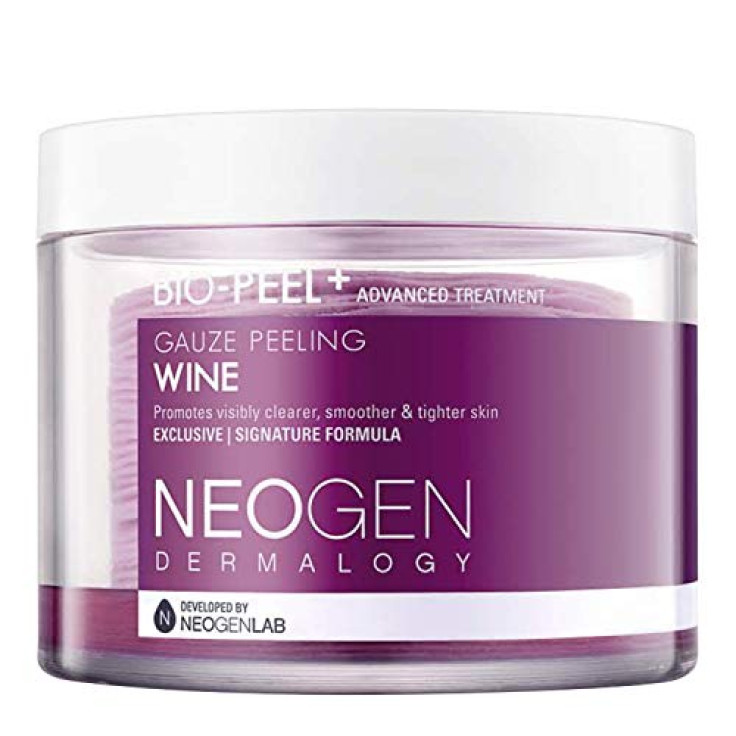 (photo from amazon.com)
While exfoliants can sometimes be a bit harsh on the skin, this one by Neogen Dermalogy goes the opposite direction by using 30 single-use pads that prompt an effective but gentle process that helps remove dead skin, clogged pores, and makeup residue. This makes it perfect for those that have sensitive skin.
15. [Klairs] Rich Moist Soothing cream, 60ml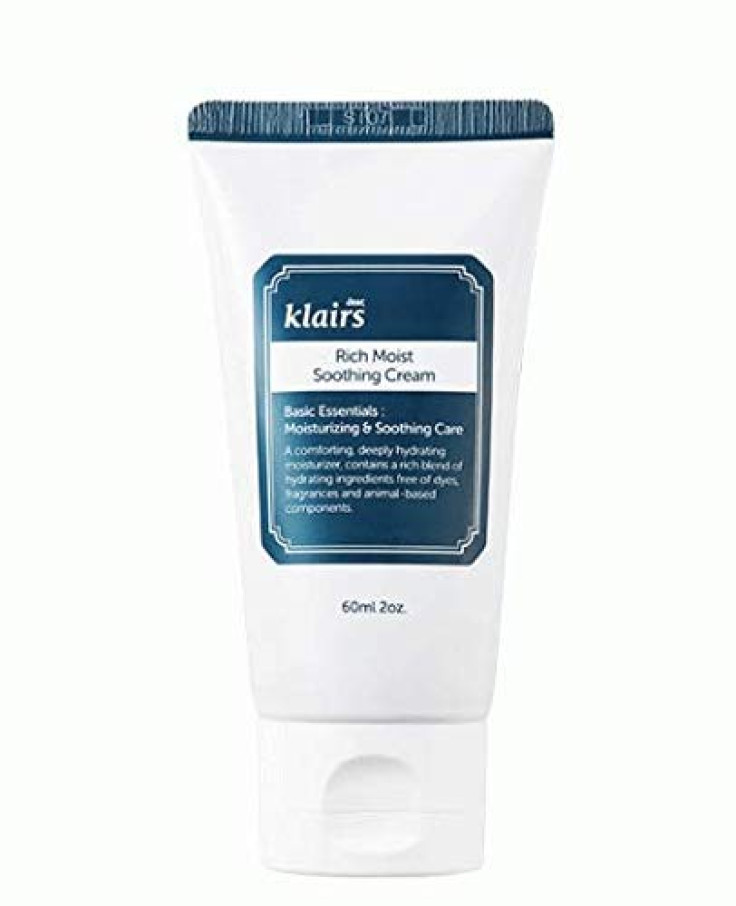 (photo from amazon.com)
An all-year moisturizer, this soothing cream is made for sensitive skin, no matter what time of the month it is. When it's dry, this cream can restore hydration, while it can easily reduce redness and inflammation when it gets too hot. It also helps with oily skin, as it helps remove excess sebum.
16. OLIVE YOUNG Care Plus Spot Patch 84ea (10mm 60ea + 12mm 24ea)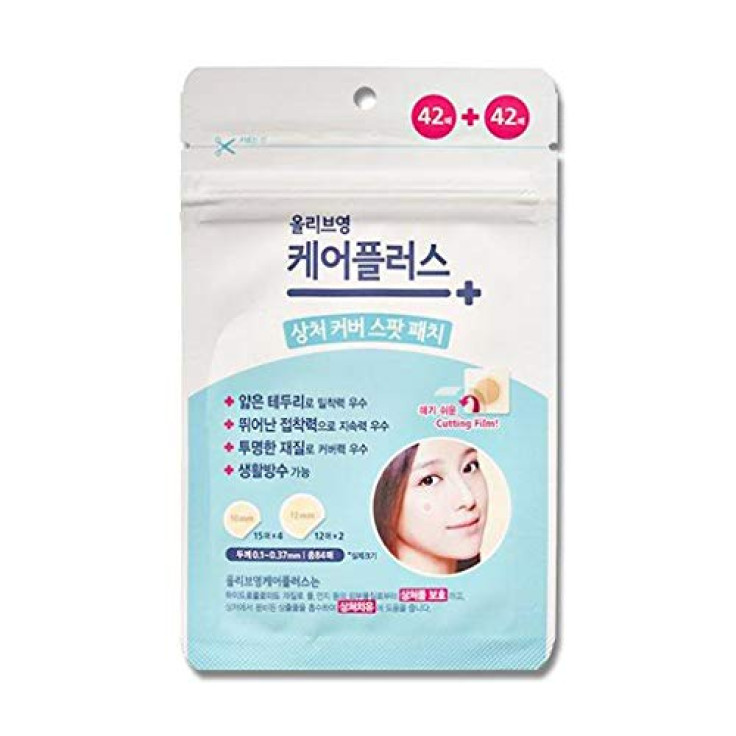 (photo from amazon.com)
Say goodbye to pimples forever with these OLIVE YOUNG Care Plus spot patch, which helps remove those pesky zits pain-free by sucking out excess pus from the acne while simultaneously reducing the inflammation around the area. Each pack also comes with a lot of patches, making it a real bang for your buck.
17. Snail Repair Cream 2.53 oz, Face Moisturizer with Snail Mucin Extract
(photo from amazon.com)
Thanks to its multi-function formula, this popular snail-mucin moisturizer from Mizon has gained its fair share of positive reviews on Amazon. With the power to calm down redness, reduce acne, and help fade hyperpigmentation, this lightweight product is the perfect answer for anyone suffering from cystic acne.
18. Seoul Ceuticals - Day Glow Serum with Vitamin C

(photo from amazon.com)
Looking for a vitamin C serum that can help add some glow to your face? If so, then this Day Glow Serum by Seoul Ceuticals should be right up your alley. Made with topical vitamin C, this product is formulated to help shrink pores, clear up acne, and help fade sunspots in order to give you a more youthful complexion.
19. Innisfree Super Volcanic Pore Clay Mask, 3.38 Ounce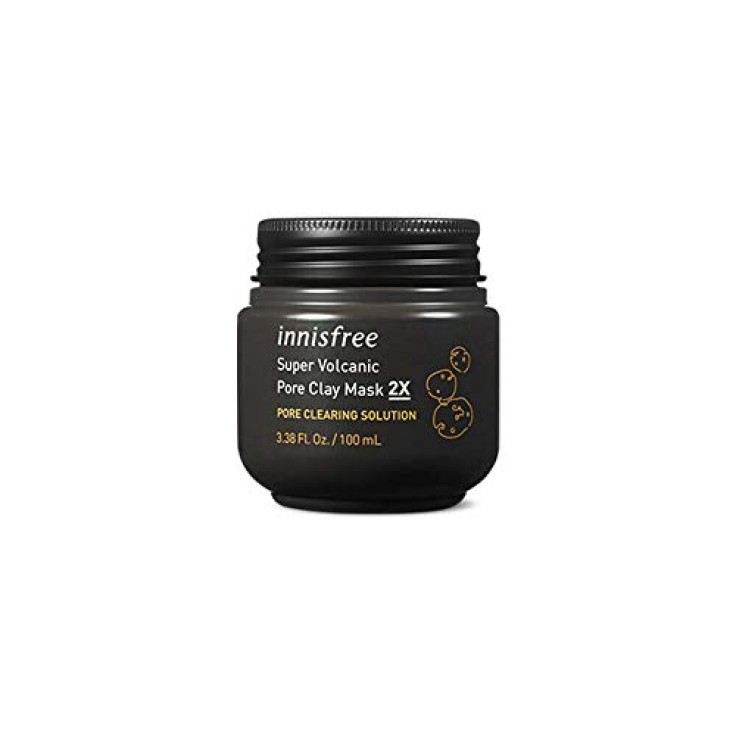 (photo from amazon.com)
If you're on the market for a product that will give you a full-face glow, then look no further than the Innisfree Super Volcanic Pore Mask. Made with real volcanic clay ash that helps absorb sebum and any pore impurities, this product will help you exfoliate your dead skin cells while also giving you that desirable glow you're looking for.
20. ETUDE HOUSE Sunprise Mild Airy Finish - SPF50+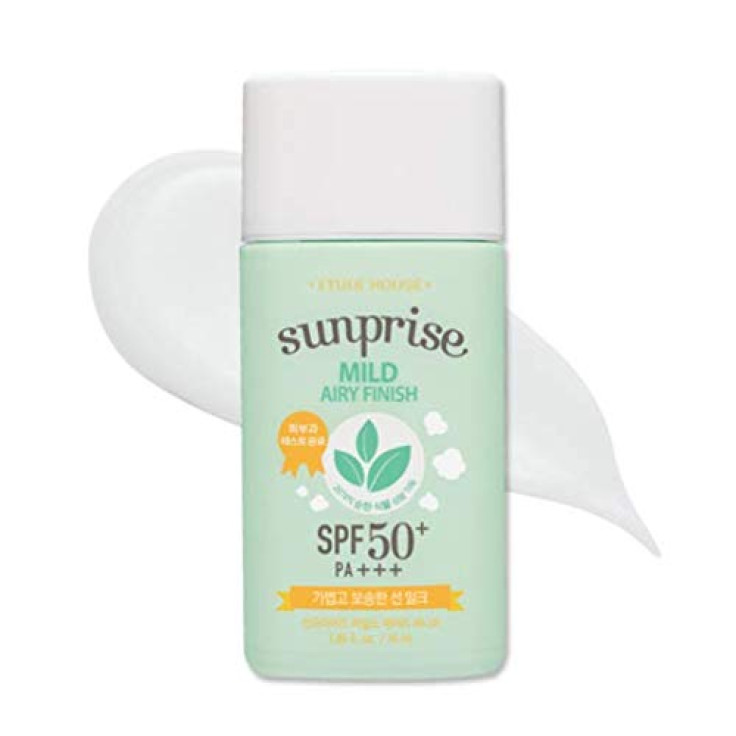 (photo from amazon.com)
Say no more to an oily complexion with the Cue Etude House's Surprise Sun Milk, which is a skin-friendly and non-greasy sunscreen that provides SPF 50 protection. Per its satisfied reviewers, the sunscreen is lightweight, and is able to keep your skin matte and fresh even when worn under makeup. Additionally, one application is enough to last you the whole day.
21. Son&Park Beauty Water,11.49 fl. oz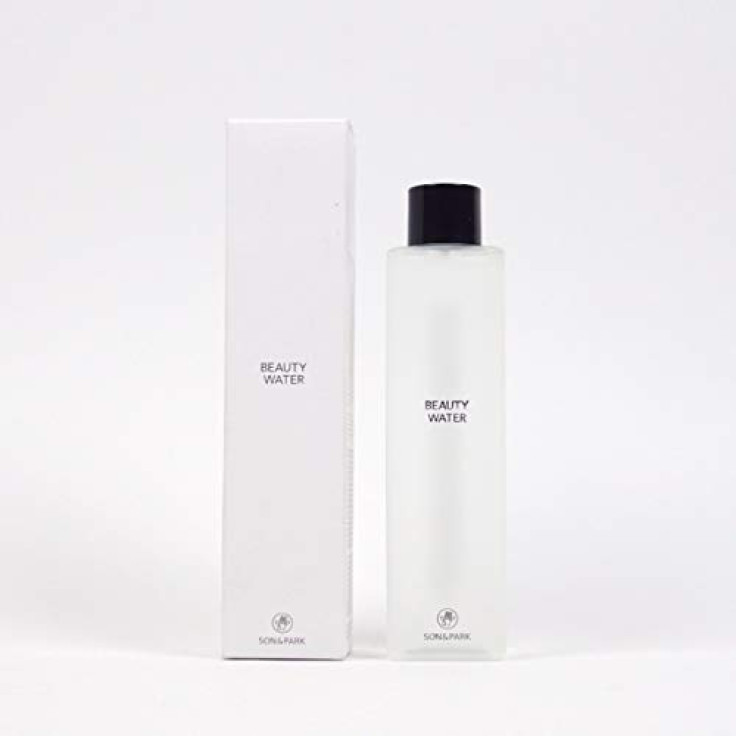 (photo from amazon.com)
While it's often overlooked, prepping your face before putting on makeup is an important step. Thankfully, doing that has never been easier with the Son and Park beauty water, which uses willow bark, papaya extract, and lavender water to tone, hydrate, and simultaneously cleanse your skin.
22. TONYMOLY I'm Real Avocado Nutrition Mask Sheet, Pack of 1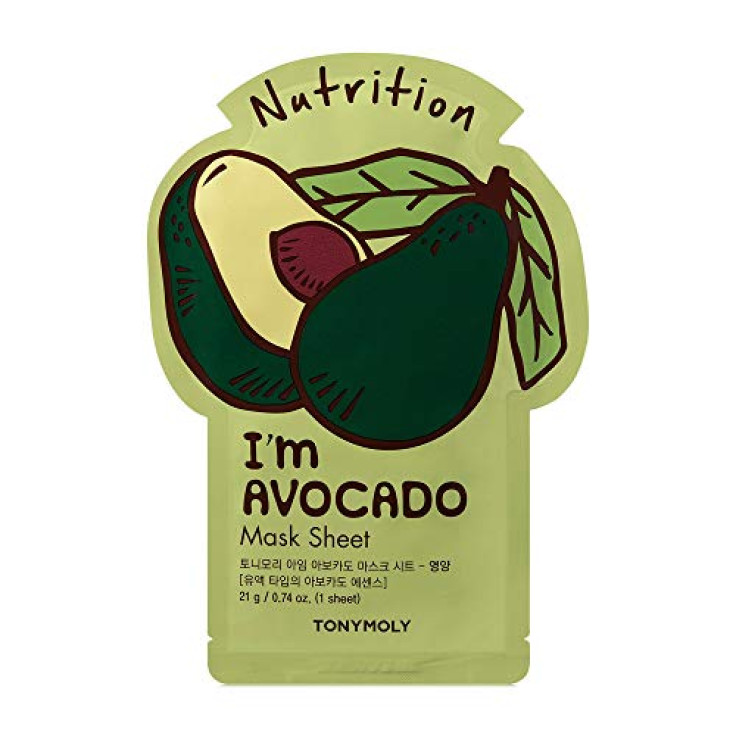 (photo from amazon.com)
At just $3 a pop, you really can't go wrong with these simple but effective sheet masks made by TONYMOLY. It comes in many "flavors" as well, such as Avocado, rose, wine, honey, and pearl, all of which have their own respective benefits for your skin.
23. Elizavecca CER-100 Collagen Coating Hair Protein Treatment 100ml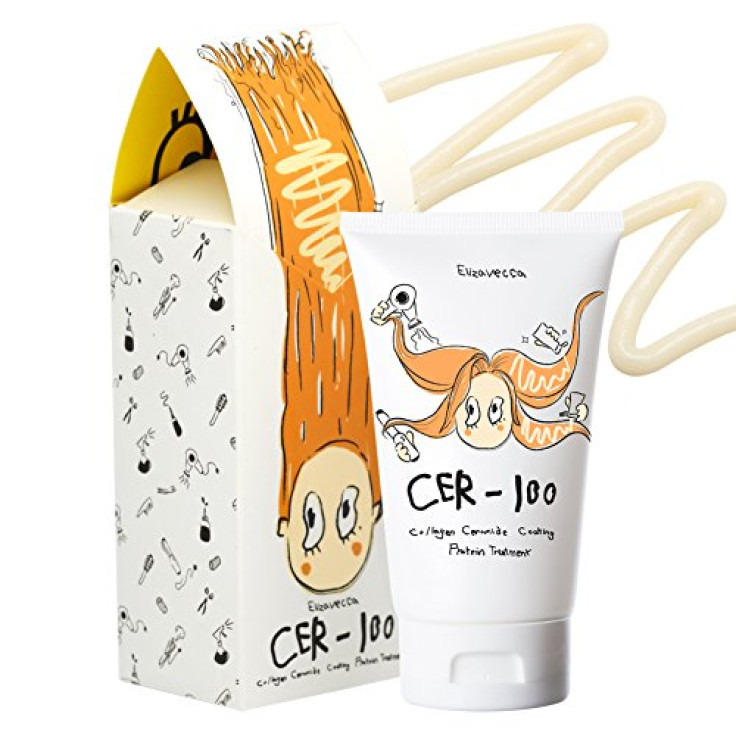 (photo from amazon.com)
Made as a solution for your dry and damaged hair, this hair protein treatment by Elizavecca contains Ceramide 3 is suitable for just about any hair type, and can be used in place of your everyday conditioner for best results. It can also be left on your hair for a few hours if you desire.
24. TOUCH IN SOL No Pore Blem Primer, 1.01 fl.oz(30ml) 1 Pack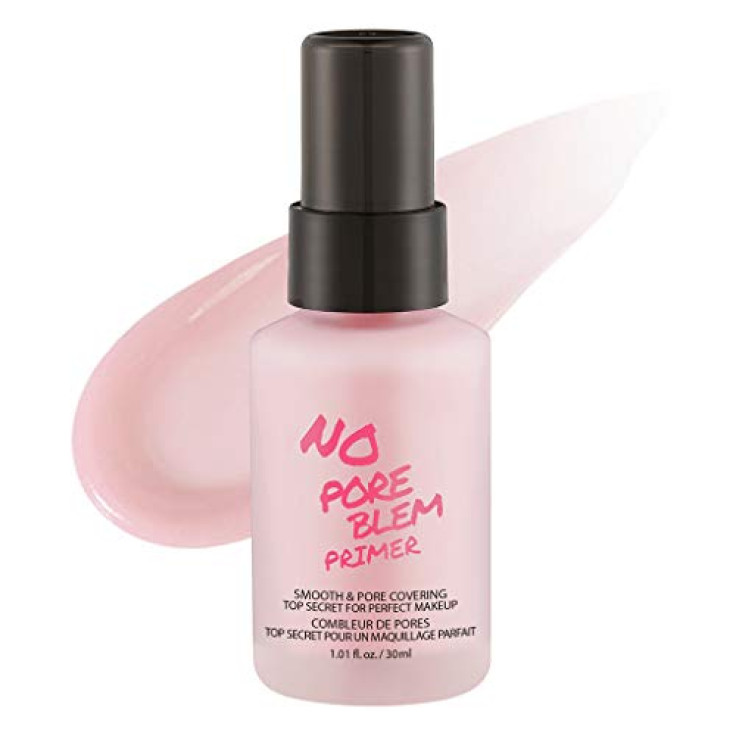 (photo from amazon.com)
The application of this product is easy. After moisturizing, simply apply a few pumps to your face in order to give it some more smoothness and radiance. The primer does this by not only blurring your pores, but also adding some extra hydration and a soft base for makeup application.
25. [KLAIRS] Supple Preparation Facial Toner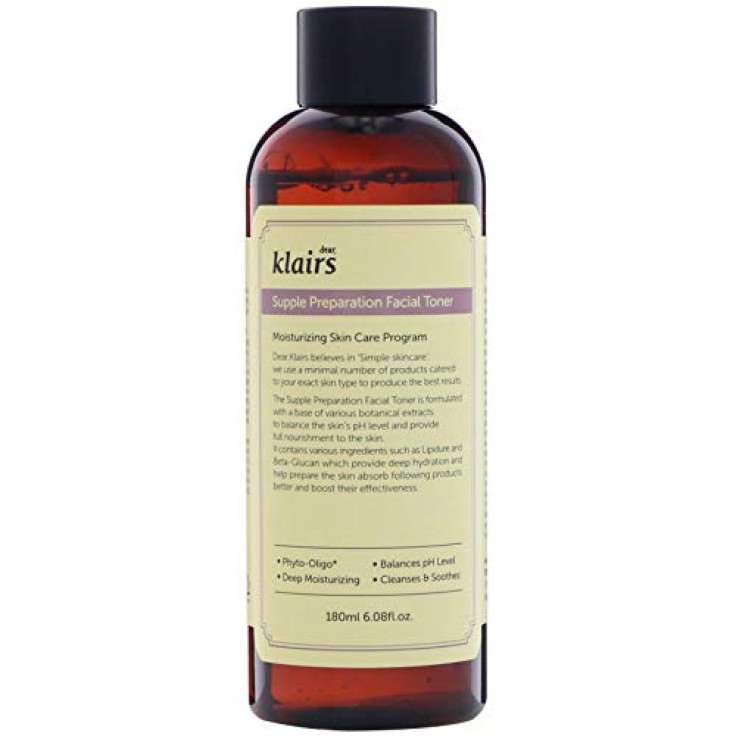 (photo from amazon.com)
While toners have a reputation for being irritating, this one doesn't, all thanks to its blend of gentle and natural ingredients. Fast absorbing, hydrating, layers greatly, and helps immensely makeup removal, it's gentle enough for constant use while also being affordable.
26. ETUDE HOUSE My Beauty Tool Jellyfish Silicon Brush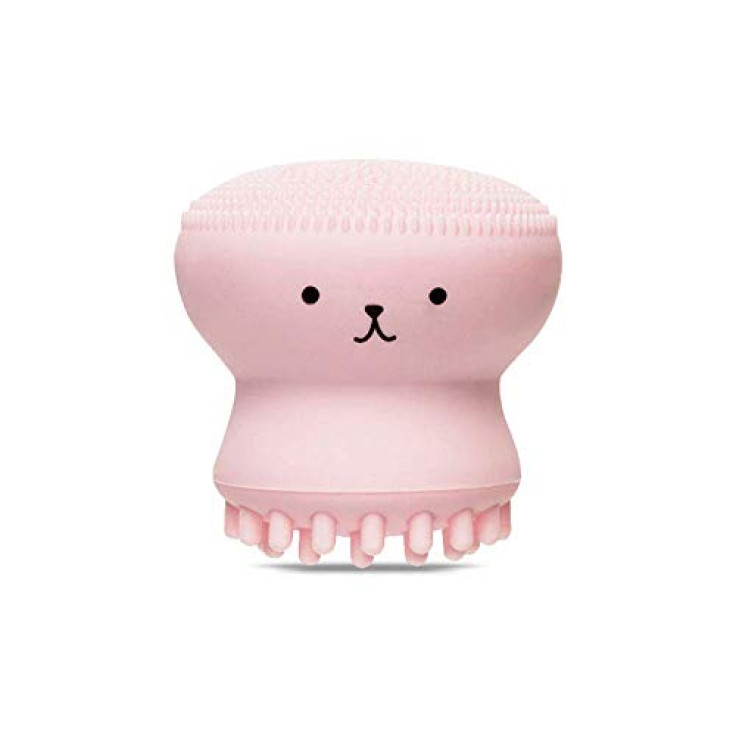 (photo from amazon.com)
Cute but incredibly useful, this jellyfish-shaped exfoliating brush should give your face the deep cleansing that it deserves. Best used alongside a foam cleanser, the silicone bristles are gentle but firm, meaning your face will be cleansed but not irritated.
27. Nature Republic New Soothing Moisture Aloe Vera Gel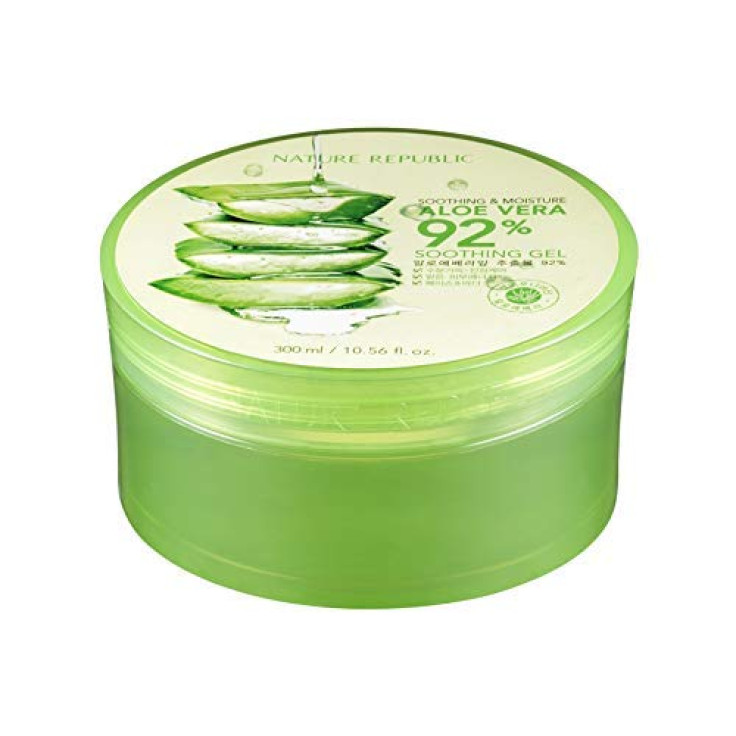 (photo from amazon.com)
A fan favorite by many K-beauty enthusiasts, this aloe vera gel is best used to help moisturize everyday. It absorbs nicely, is not sticky at all, and contains 92% aloe vera leaf extract. And like the best moisturizers, it also has some anti-inflammatory effects.
28. TONYMOLY Haeyo Mayo Hair Nutrition Pack

(photo from amazon.com)
While many may scoff at it, the egg yolks contained in mayonnaise is actually incredible for your hair, but for those that don't want to put actual mayonnaise in their hair, this should do just fine. Use it as a leave-on mask or an everyday conditioner for your hair. Either way, it should help with damage, unwanted frizz, and tame any flyaways.
29. TONYMOLY Pettit Bunny Gloss Bar, 09 Neon Red

(photo from amazon.com)
Use this baby to help add a dose of hydration and a glossy sheen to your lips. Best of all, it's super affordable, and comes in eight colors such as peach, cherry, and yellow. And hey, that cute bunny design is quite adorable, and is sure to delight users.
30. ETUDE HOUSE Drawing Eye Brow 0.25g #1 Dark Brown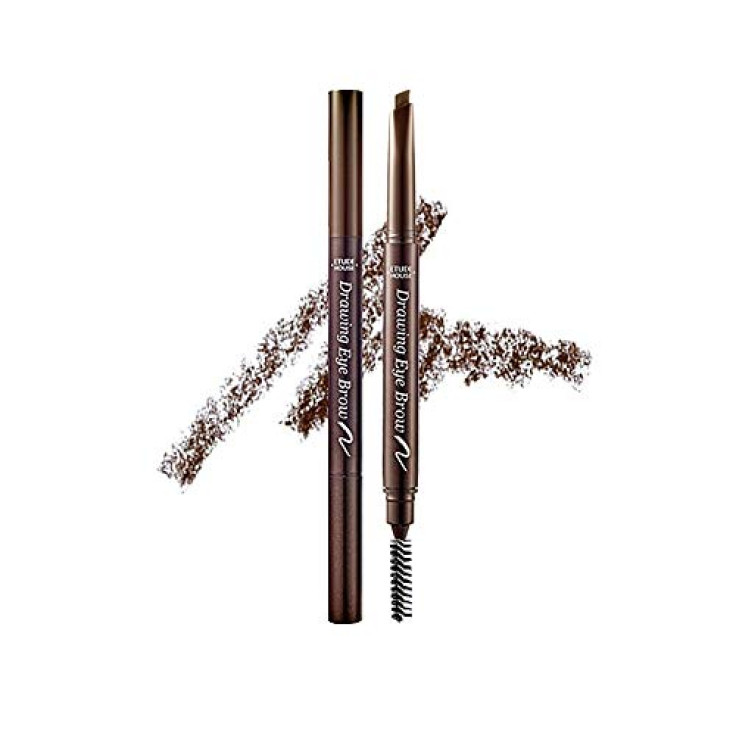 (photo from amazon.com)
For under $5, one can't really go wrong with this eyebrow pencil made by Etude House. The angled tip makes it easier to use and draw hair that looks natural, while the formula guarantees that it's able to last long. It also comes in brown and two different shades of brown-grey
FOLLOW MORE IBT NEWS ON THE BELOW CHANNELS