20 Best iPhone Accessories You Must Have In 2021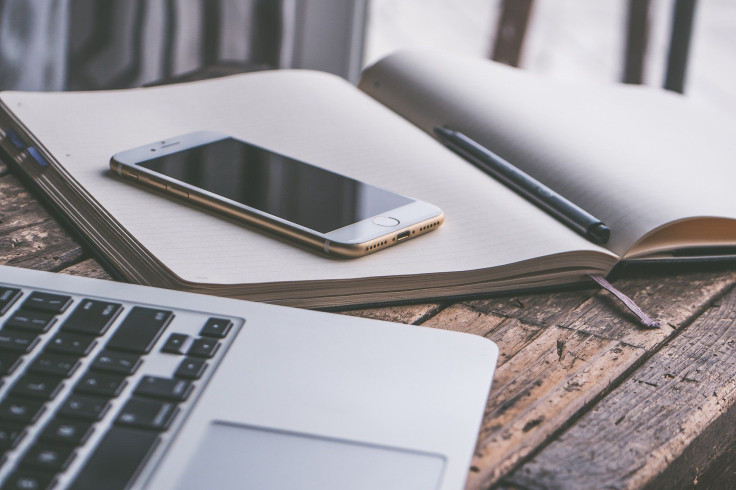 The iPhone has been around for more than a decade now, opening doors for manufacturers to introduce plenty of accessories that will make every iPhone user's experience better. This includes everything from phone cases to a game controller.
Unfortunately, not all of these are worth considering. Hence, we've put together this list -- in order to help guarantee that the accessory you get for your iPhone this holiday season is not only worth your time, but also worth the investment.
Here are our favorite Apple hardware helpers:
1. Apple AirPods Pro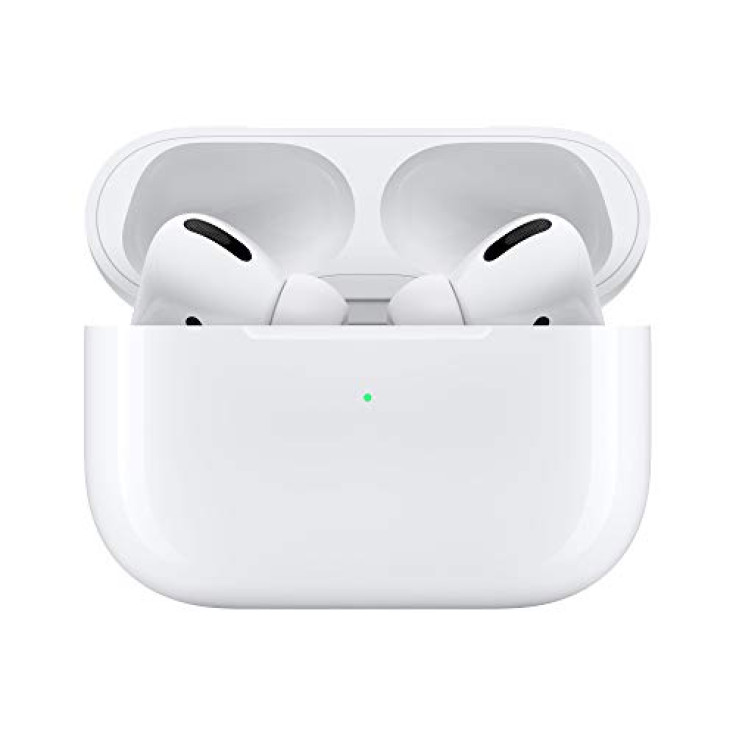 (photo from amazon.com)
First on the list is a no-brainer for iPhone users. The successor to the original AirPods, the AirPods Pro features active noise cancellation for a more immersive sound experience, sweat-resistance, transparency mode, adaptive EQ that tunes the music to your preference, and better battery life.
2. Apple AirPods with Wireless Charging Case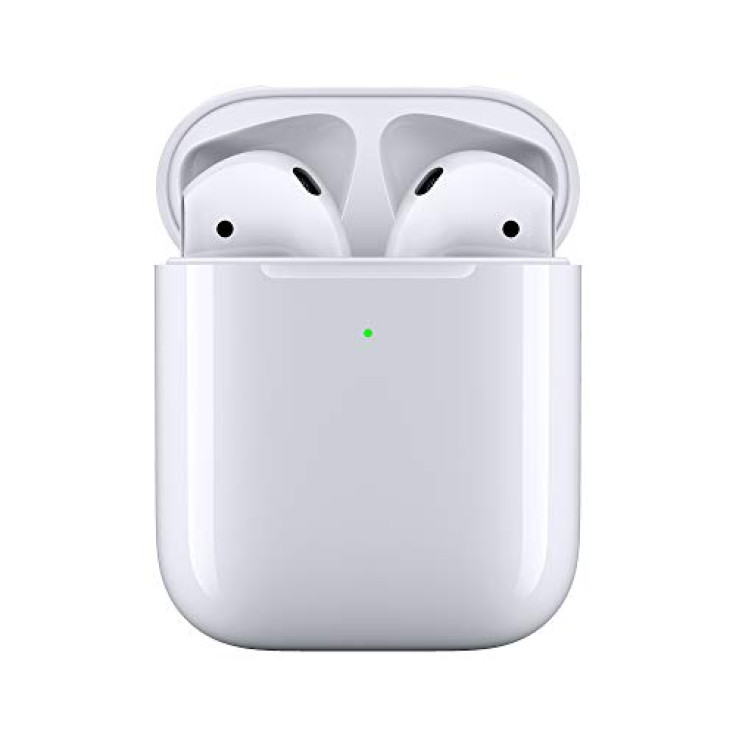 (photo from amazon.com)
A bit strapped for cash? Then the original AirPods should work perfectly for you. While this is the older version, they're still a great pair of wireless earphones and still have smart features that you'd expect on any Apple product, including seamless switching between devices.
3. Apple AirPods with Charging Case (Wired)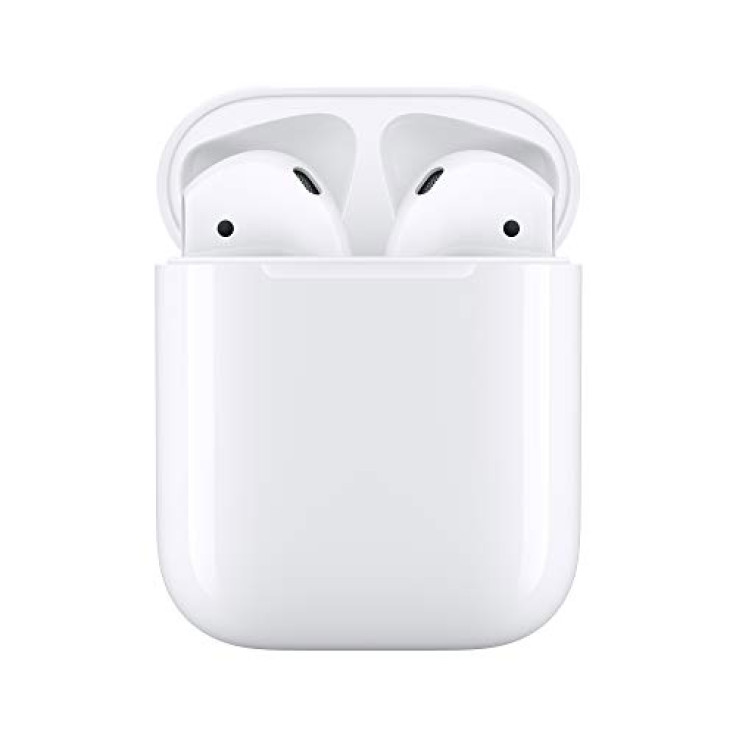 (photo from amazon.com)
For some even more savings, these AirPods with a wired charging case should prevent you from burning a hole through your wallet. They're more affordable than ever and are basically the same AirPods just with a wired case. Guaranteed to still satisfy any iPhone user.
4. Apple Smart Battery Case - RED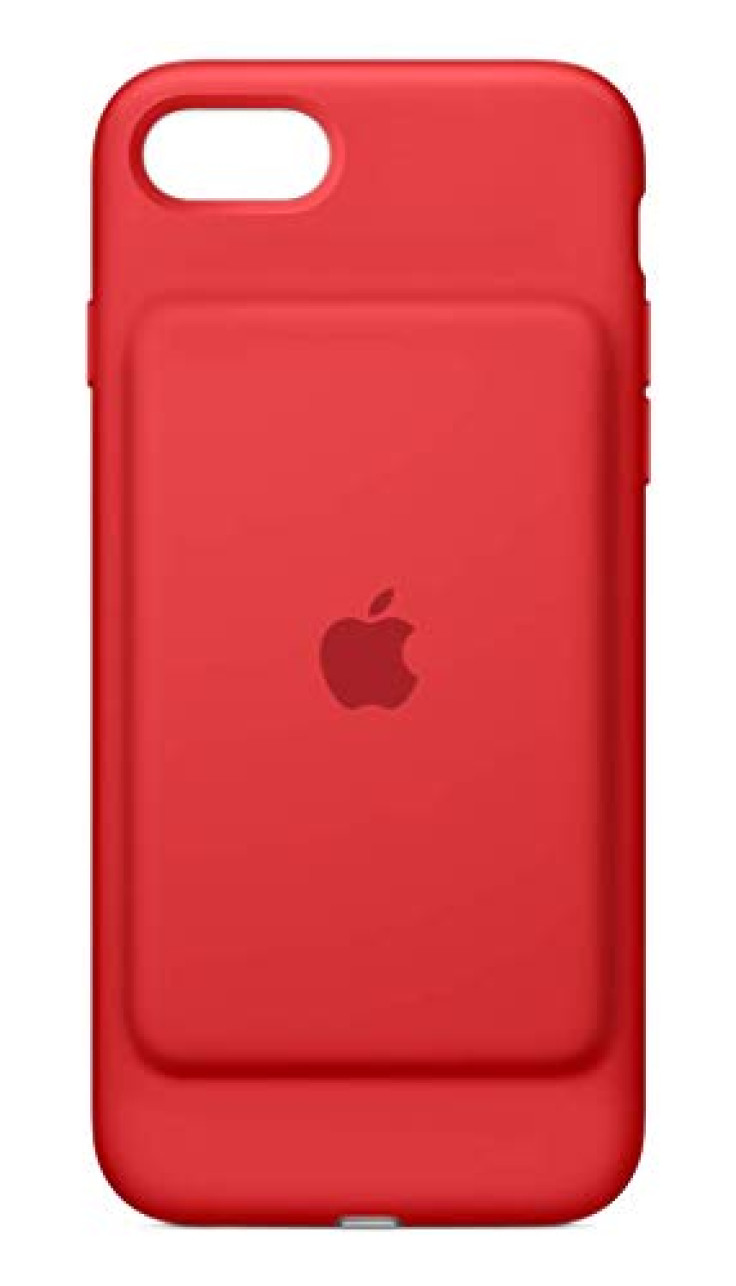 (photo from amazon.com)
Phones need cases, and this one happens to give your iPhone an extra boost in its battery life. If you're always outside and find yourself running out of battery more often than not, then getting this smart battery case is perfect for you, as they can charge wirelessly. This variant is for the iPhone 7, although there are also ones for newer iPhone models.
5. iCarez TrueGlass Screen Protection Kit for iPhone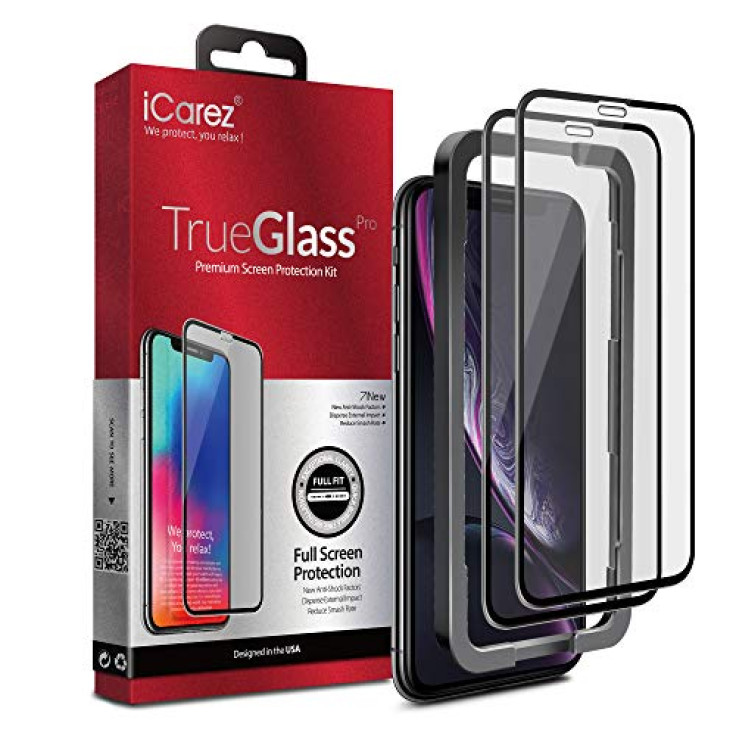 (photo from amazon.com)c
While screen protectors are dime a dozen in the market, we recommend getting these from iCarez. Affordable and easy to install, iCarez screen protectors provide fantastic protection from all sorts of scratches and bumps, and will help keep your phone look pristine.
6. PopSockets PopGrip - Leopard of The Night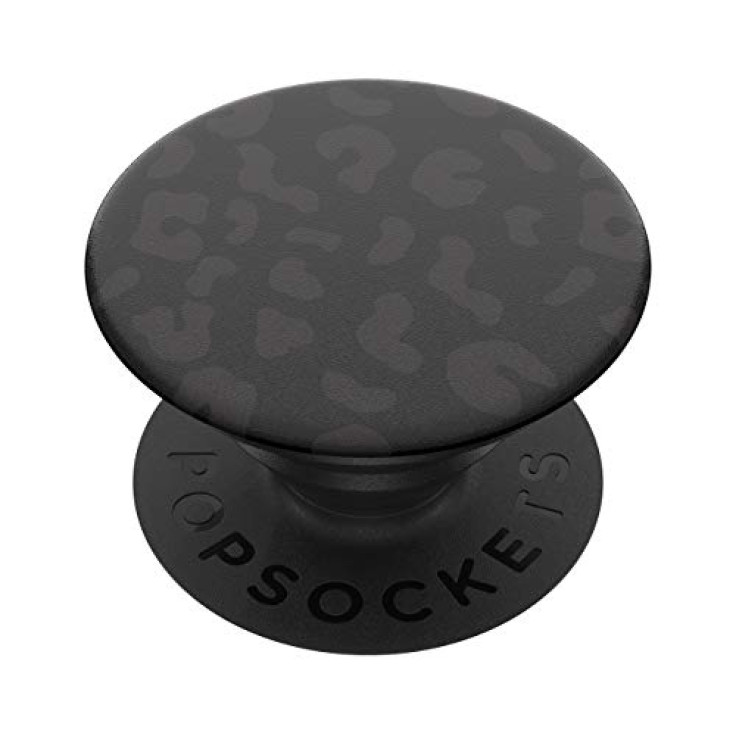 (photo from amazon.com)
With iPhones getting bigger almost every year, securing a nice phone grip is tantamount to saving you or your loved one from pinky strain. Thankfully, the PopSocket Grips are both sturdy and stylish, providing excellent grip and ease of use. It can even be used as a phone stand.
7. Native Union Night Cable - 10ft.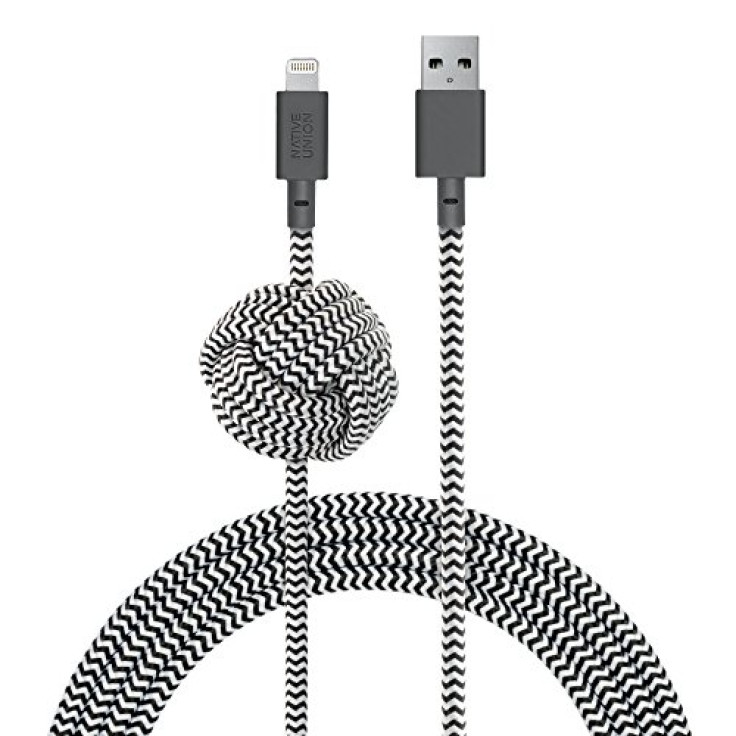 (photo from amazon.com)
While we love the iPhone's lightning cable, the problem is it can be quite short and weak. So why not replace it with a 10-foot long durable cable? Additionally, this one comes with a movable knotted weight that guarantees your phone stays on wherever it is you placed it while charging. That's a deal as good as any.
8. Yootech Wireless Charger
(photo from amazon.com)
If you own one of the newer iPhones and fancy taking advantage of that wireless charging tech, then this charging mat by Yootech should fit right into your lifestyle. Sturdily-built and easy to use, charging your phone has never been this easier… or stylish. Welcome to the future.
9. Speck Products CandyShell Grip iPhone Case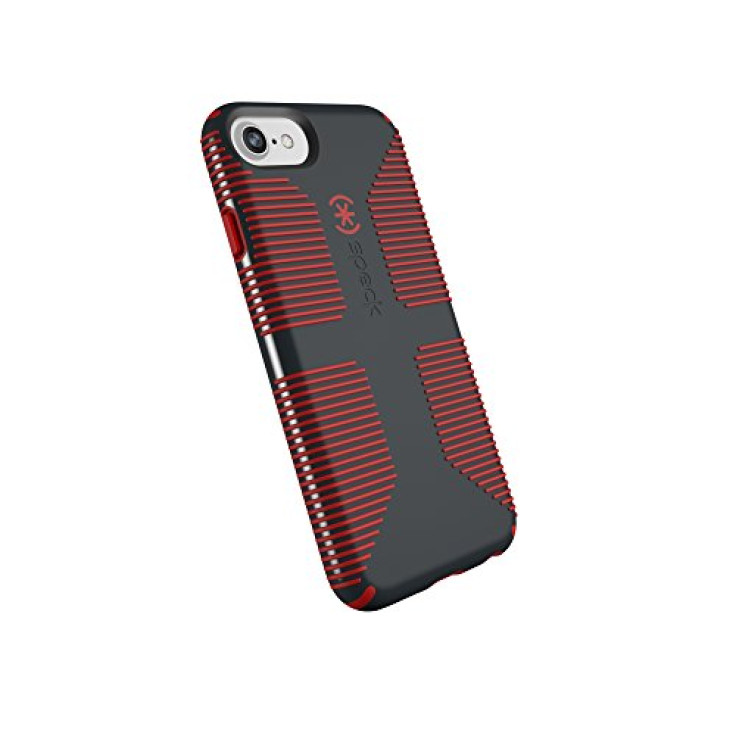 (photo from amazon.com)
If you want an affordable yet solid and reliable iPhone case that will keep your phone safe no matter what, then we suggest checking out these phone cases by Speck. They're made to be extraordinarily tough, while also providing an excellent grip that makes it less likely for you to drop your phone.
10. olloclip 3-in-1 Lens Kit with Selfie Bluetooth Remote Shutter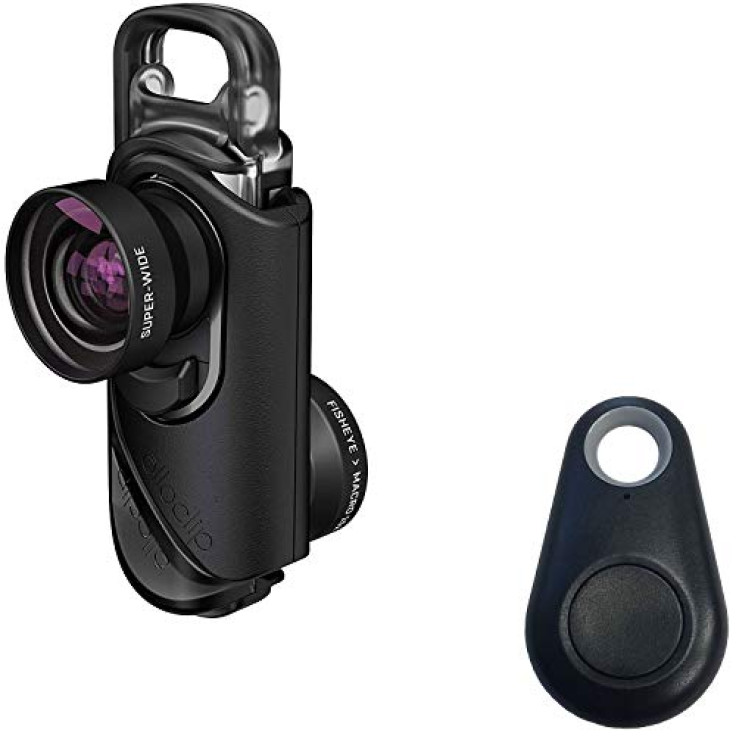 (photo from amazon.com)
Although iPhones, especially the latest ones are known to have great mobile cameras, lens kits made by Olloclip will help enhance those photos and make the quality better. Whether you want your photos to have a macro, fish-eye, or wide-angle effect for your photos, this 3-in-1 lens kit will more than deliver. Additionally, this kit comes with a Bluetooth-powered remote shutter for easier selfies and the like.
11. Fujifilm Instax Mini Link Smartphone Printer - Dusky Pink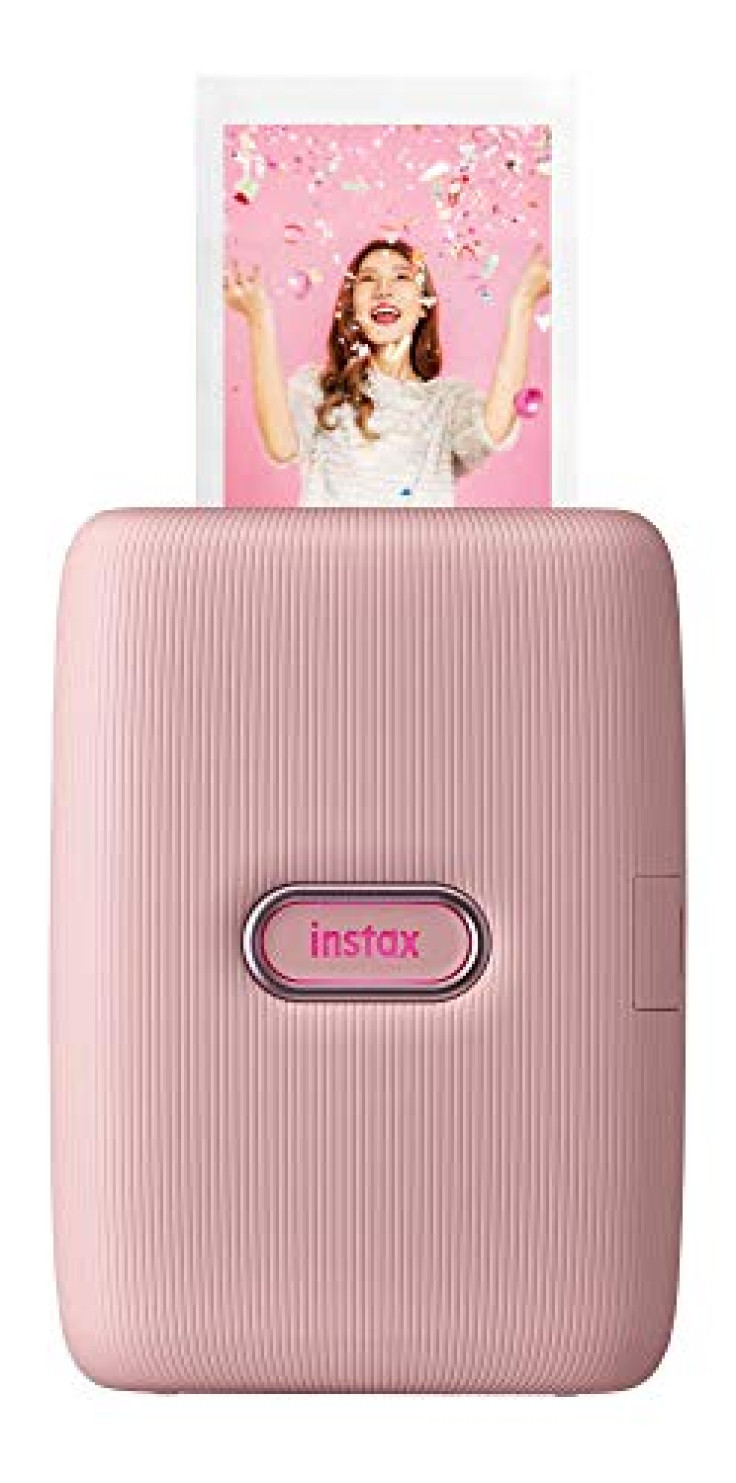 (photo from amazon.com)
If you went ahead and got yourself a lens kit for your iPhone, then why not get a portable photo printer so you can keep those memories forever? With the Fujifilm Instax Mini Link, that's easier than ever. Simply connect it to your phone via Bluetooth and print out any picture of your liking. All you need to do is download the app, customize the photo, and then print.
12. SanDisk iXpand Flash Drive 64GB for iPhone and iPad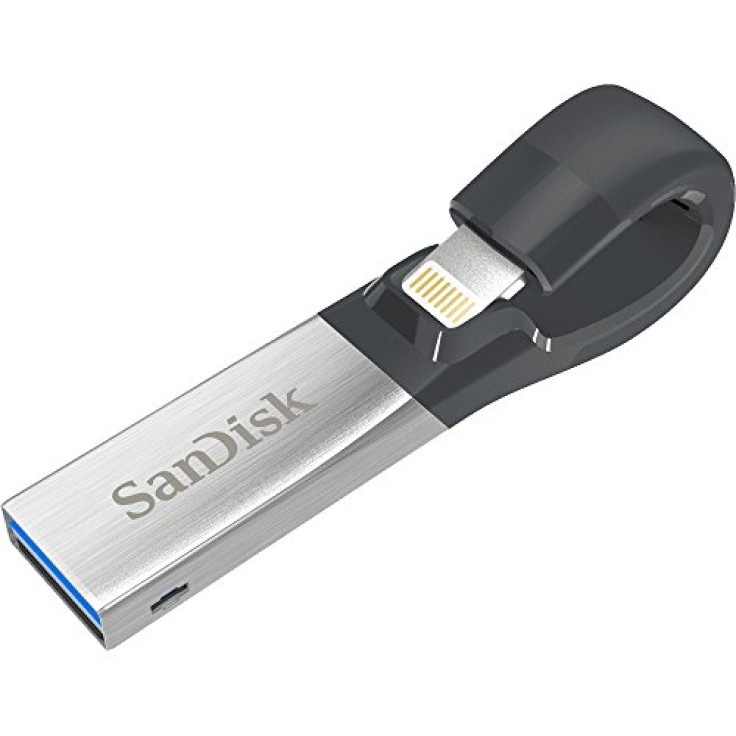 (photo from amazon.com)
There's nothing worse than running out of storage space in your iPhone, so how about a pocketable expandable storage? The SanDisk iXpand Flash Drive 64GB comes with a lightning end that fits all iPhones and a USB-A end on the other to make sure it fits in most laptops, making it great for extra storage.
13. iOttie Easy One Touch 5 Air Vent Car Mount Phone Holder for iPhone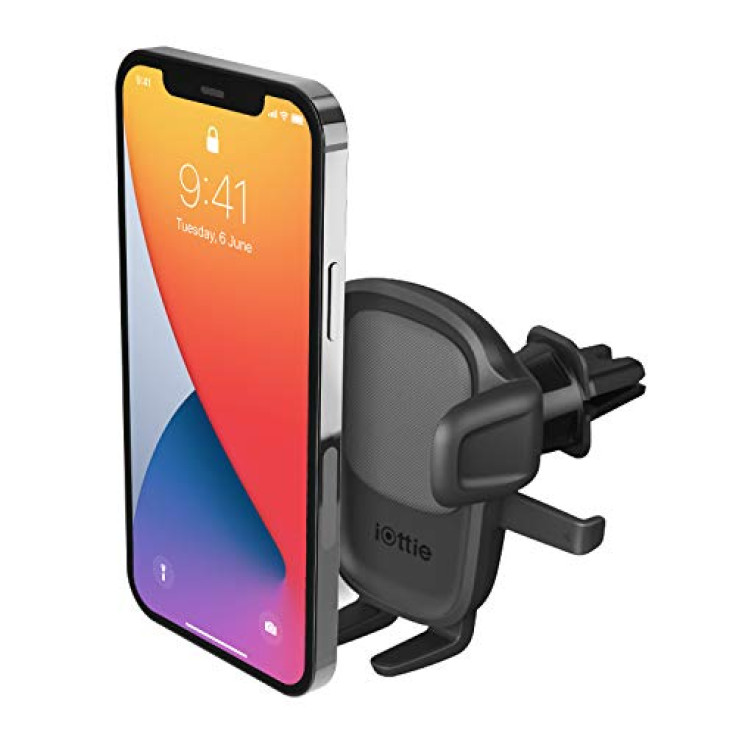 (photo from amazon.com)
For extra safety and security, get this car mount for your iPhone this holiday season. It adjusts to fit any iPhone and should fit in any car vent. It's also quite easy to adjust angle-wise, making it easier to see the screen while you're driving. Lastly, it's quite affordable, and is a godsend for people that always need the help of GPS for driving.
14. Tile Starter Pack (2020) 2-pack (1 Mate, 1 Slim)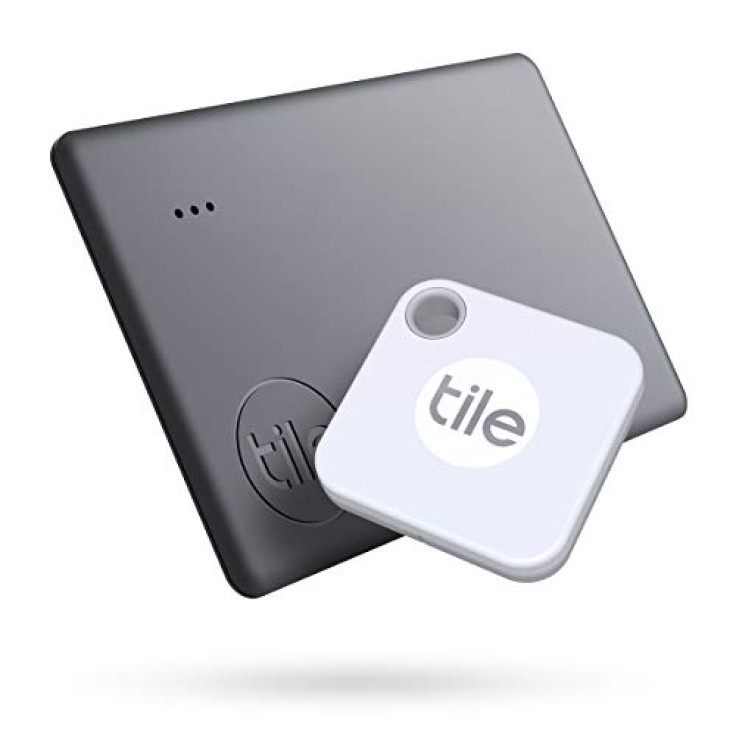 (photo from amazon.com)
Are you someone who's constantly losing their keys? If so, then this Tile Mate starter bundle should be the perfect accessory. Using the power of Bluetooth, this tiny tracker lets you locate misplaced items through your phone within a 200-foot range. Lose the tracker itself? You can easily contact anyone else with it through the app and ask for assistance. Additionally, it can also easily connect with Alexa.
15. Marshall Kilburn II Portable Bluetooth Speaker - Limited Edition Gray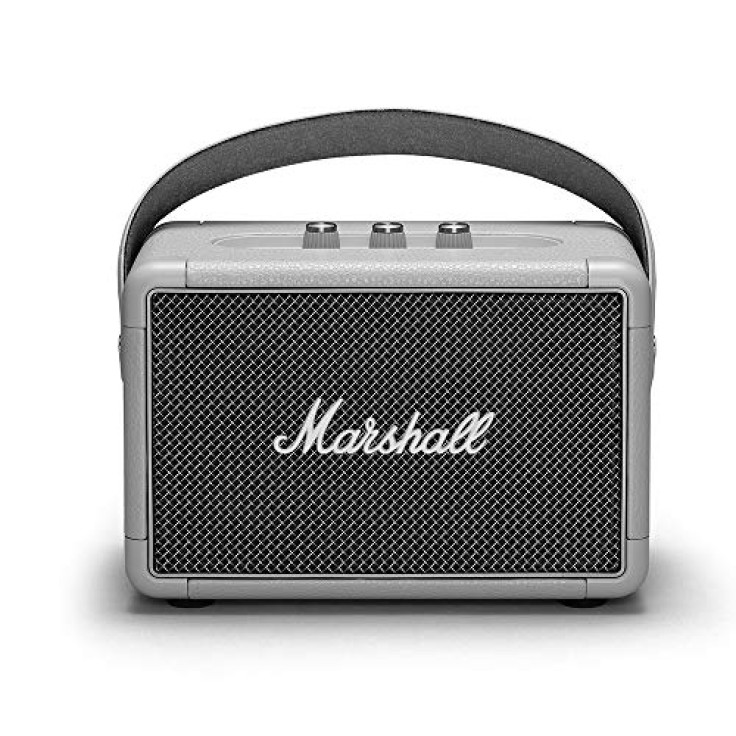 (photo from amazon.com)
Love listening to music on loudspeaker? This classic-looking Bluetooth speaker from Marshall should fit the bill. Looking like a rock-n-roll amplifier, the Marshall Kilburn II comes with an amazing sound, as well as around 20 hours of playback, enough to last your several private listening parties in your room. Simply connect it with your iPhone and start listening.
16. GripTight GorillaPod Stand PRO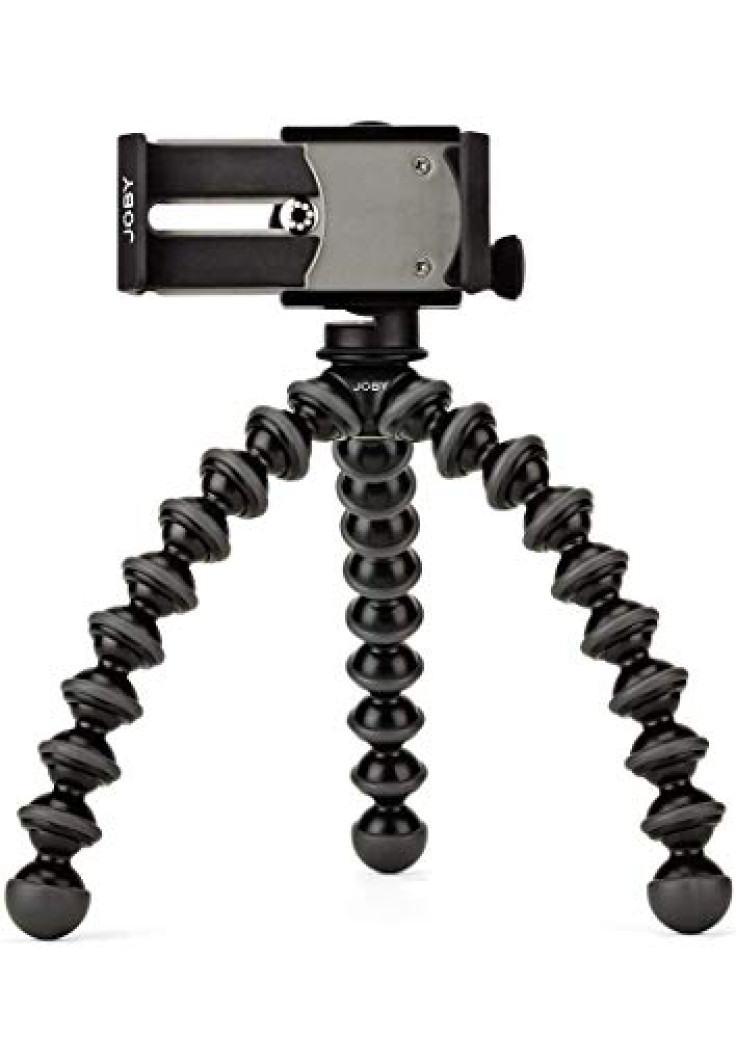 (photo from amazon.com)
For the mobile photographer, the GorillaPod Stand Pro should give you all the avenues to get the most powerful angles thanks to its bendy legs that you can easily manipulate. It's also quite stable and sturdy, works in landscape or portrait, and can be used with or without a case.
17. SteelSeries Nimbus+ Bluetooth Mobile Gaming Controller with iPhone Mount - Made for iOS, iPadOS, tvOS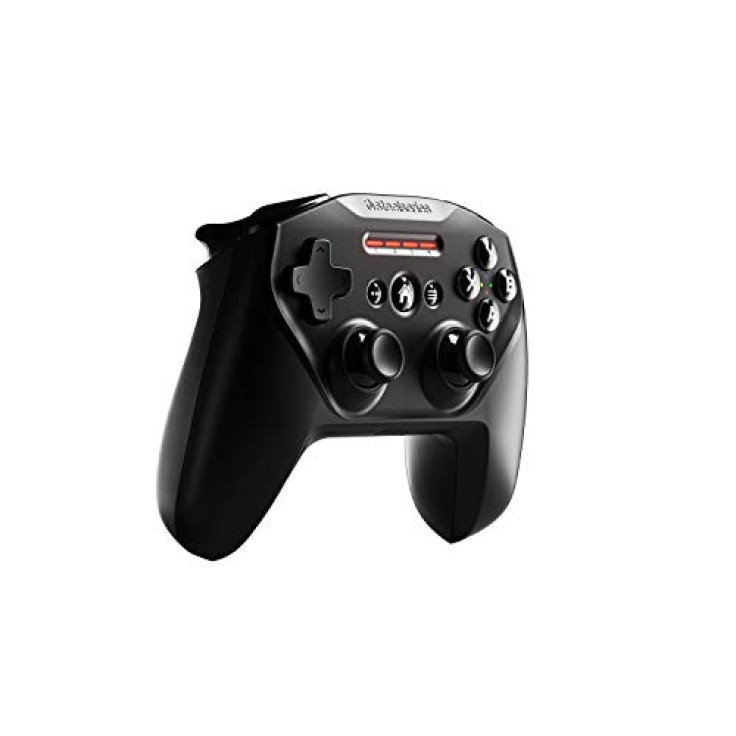 (photo from amazon.com)
As excellent as iPhone touch screens are, they're not exactly the best way to play games. So why not get a dedicated controller for mobile gaming? Designed specifically for Apple devices like your iPhone and the Apple TV, the Nimbus+ should help make mobile gaming feel more console-like.
18. ELECJET PowerPie - 20,000mAh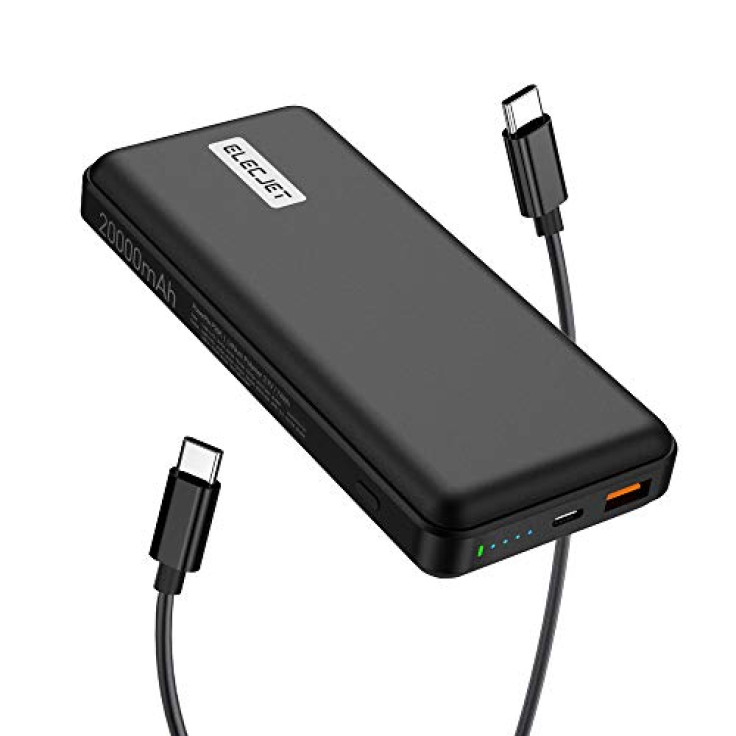 (photo from amazon.com)
Although iPhone battery life has improved a lot over the years, getting yourself a portable power bank is still a good idea. For our recommendation, we recommend going with the Elecjet PowerPie, as it comes with a 20,000mAh capacity that can charge your iPhone in a cinch when you need it the most. It's also quite affordable and looks slick.
19. WHOOSH! Screen Cleaner Kit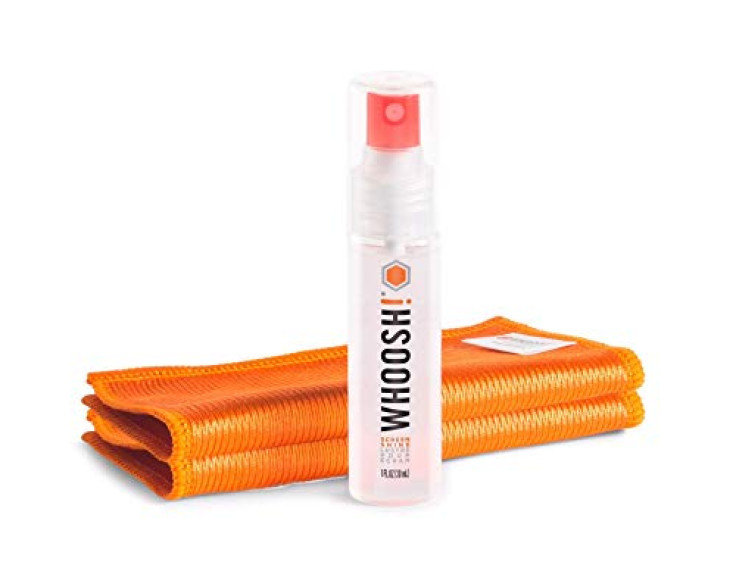 (photo from amazon.com)
With the pandemic ongoing, it's a good idea to always clean the things you're always using, such as your iPhone. The Whoosh cleaning kit eliminates fingerprints, dust, dirt, grease, and so much more with its simple cleaning system. The unscented formula is also alcohol without ammonia, while the microfiber cleaning cloths feature technology made especially for cleaning electronic devices.
20. OHill Cable Clips, 16 Pack
(photo from amazon.com)
Looking to get all your cables in order? Ohill has a whole line of cable organizing products that are simple, affordable, and quite effective. A must for anyone that uses so many cables on a day-to-day basis.