$336 Million Powerball Jackpot: Rhode Island Winner Still Hasn't Claimed Prize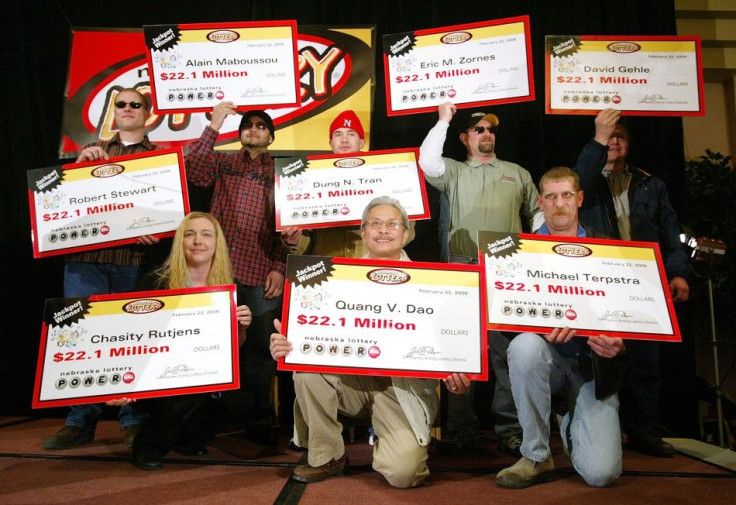 The winner of Saturday's $336.4 million Powerball jackpot in Rhode Island has yet to claim his or her prize, leaving many to wonder if the lucky winner is even aware of the lottery win.
According to Rhode Island Lottery officials, the winner of the massive jackpot purchased the Powerball ticket at a Stop & Shop supermarket in Newport, R.I. The winning numbers were 1-10-37-52-57, Powerball 11.
'They love playing for these big jackpots.'
Even with taxes (according to CBS, Rhode Island will claim more than $12 million of the prize), a $336.4 million jackpot is a huge sum for a lottery. The jackpot win is the first since the Powerball ticket price increased from one dollar to two dollars, and rising sales nearly doubled the jackpot from $173.5 million on Feb. 1, 2012.
This was the sixth largest jackpot in U.S. history.
Players have told us time and time again that they love playing for these big jackpots, Arch Gleason, the Kentucky Lottery's President, told The Christian Post as the other states' winners were being located.
By increasing the game's price to $2, we made changes that provided better winning odds, a guaranteed $1 million cash second prize, and we hoped jackpots would grow faster, Gleason added.
I believe this recent run has proven our point.
Where Will The Jackpot Go?
But as Powerball winners like Christy Stanczak of West Allis, Wisc., come forward to collect their millions, the Rhode Island winner remains a mystery. Although some news sources have speculated that the winner has simply chosen to remain anonymous, Rhode Island law requires that the winner make a media appearance.
If the prize is not claimed, the $336.4 million Powerball ticket will eventually expire, although lottery tickets can last anywhere from 90 days to a year. According to the Powerball web site, unclaimed prizes are usually split between the state's general fund and the lotteries, which put the money back into the next jackpot.
Powerball is played in 42 states, Washington, D.C., and the U.S. Virgin Islands. The chance of matching all five numbers and the Powerball number is about 1 in 175 million.
© Copyright IBTimes 2023. All rights reserved.