4 Maine Maritime Academy Students Killed In SUV Crash Near Campus
Four Maine Maritime Academy students died after an SUV crashed into a tree and burst into flames near the campus Saturday. Three others, who were also traveling in the SUV, survived the crash with non-life-threatening injuries after the vehicle rammed into a tree.
All seven of them were traveling south on Route 166 at around 2 a.m. in a 2013 Range Rover when the vehicle veered off the road and struck a tree, NYPost reported. All of them were identified as students at the Maine Maritime Academy.
The route, also known as Shore Road, was shut for at least eight hours following the accident.
The deceased students were identified as Brian Kenealy, 20 and Chase Fossett, 21, of Maine, and Luke Simpson, 22, and Riley Ignacio-Cameron, 20, of Massachusetts by the state medical examiner's office.
The driver of the SUV was identified as Joshua Goncalves-Radding, 20, of New York, CBS Boston reported. The other two passengers who suffered non-life-threatening injuries were identified as Noelle Tavares and Dominick Gecycoa, 20, of Mass.
"Three occupants of the car were transported to local hospitals for non-life-threatening injuries," Maine State Police Spokesperson Shannon Moss said.
The incident took place a day after classes for the semester ended at the Academy.
A vigil was held Sunday for the deceased students, which was attended by several friends, family, fellow students, and faculty members from the Academy.
"We are all in a state of shock. We are all mourning," Academy President Jerry Paul said during the vigil. "I've been so touched by the way this community has come together over the last thirty six-plus hours. I can only continue to hope and pray that we are on a path of emotional recovery through every corner of this school."
"We'll mourn these young men and their memory," Paul added, WMTW reported. "We will never forget them, and this moment in the history of Maine Maritime Academy. They were lost way too soon, and before their watch was over. We will carry on for them and at the appropriate time ring eight bells in their honor," Paul concluded.
An investigation was launched into the matter to determine the cause of the crash. No charges have been filed as of Sunday.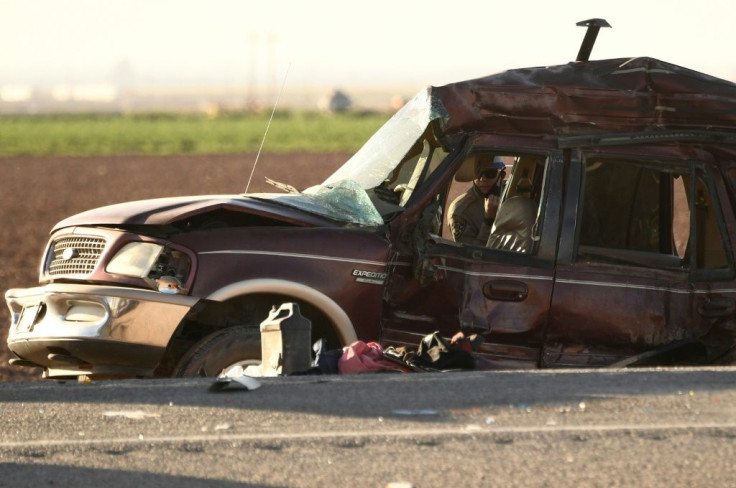 © Copyright IBTimes 2023. All rights reserved.